What We Know About Jared Kushner and Ivanka Trump's Financial Disclosure Forms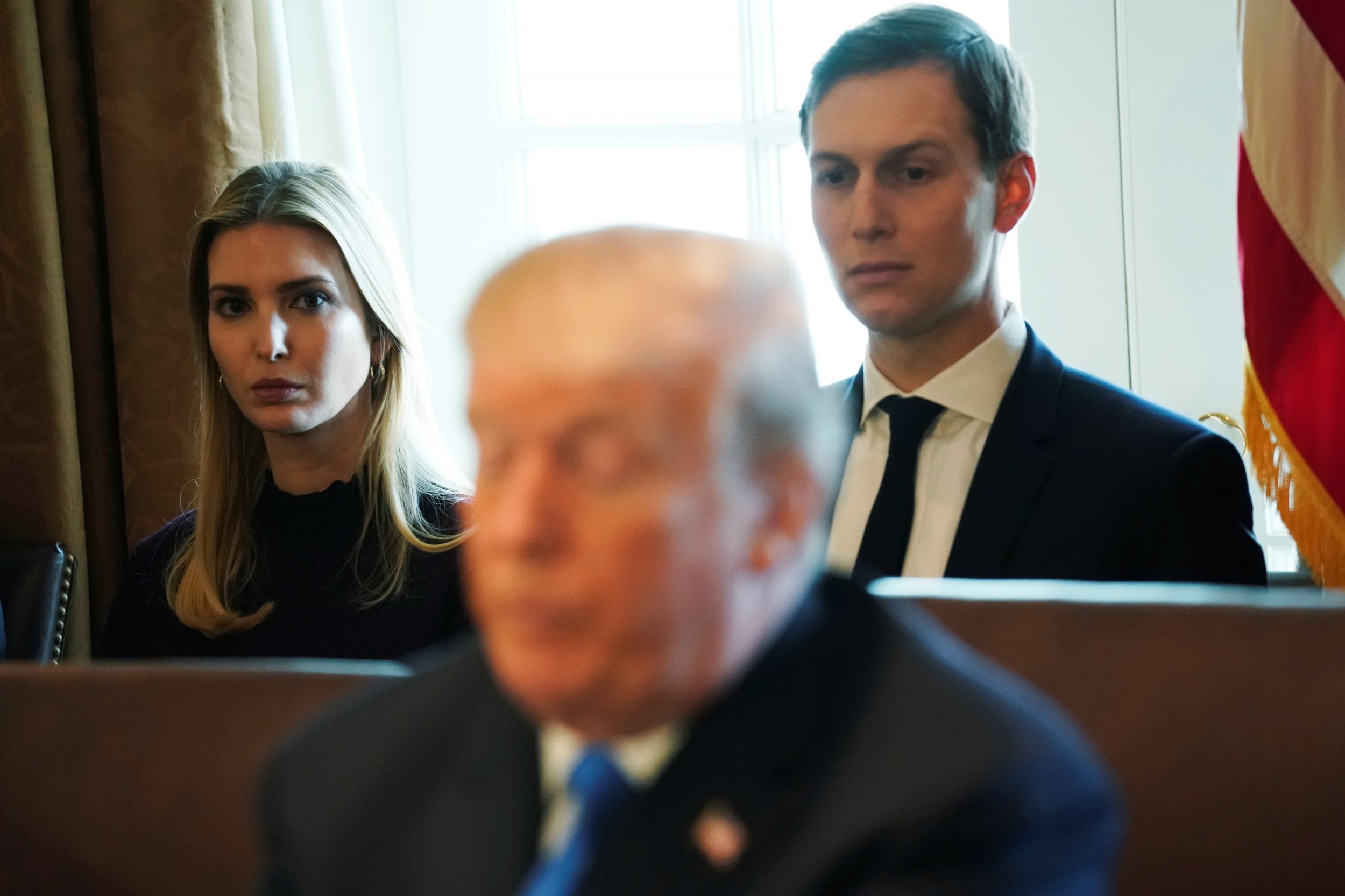 President Donald Trump's son-in-law Jared Kushner and his wife Ivanka Trump have been sued for alleged illegal omissions on their public financial disclosure forms.
In the lawsuit filed Sunday, Washington lawyer Jeffrey Lovitky contends that Kushner and the first daughter failed to disclose the assets owned by 30 investment funds they had stakes in, and that the couple failed to declare the income they got from two investment vehicles.
The lawsuit is just the latest piece in a slew of problems Kushner, who serves as a senior White House adviser, faces over disclosure forms.
Kushner has updated his financial disclosure filing a few dozen times since submitting it in March. Revised financial documents he filed in July reflected that Kushner reported 77 undisclosed assets and more than $10 million in previously unreported holdings that his legal team claimed were "inadvertently omitted" from past disclosure filings, according to POLITICO.
The disclosures reported over the summer showed that Kushner had sold an interest in a mall in New Jersey, that he had let go of his stake in a company with interest in a property in Ohio, that he owned artwork valued between $5 million and $25 million and that he had up to a $25 million stake in a holding company that owned the Cadre online real estate investment platform.
To work in the White House, Kushner resigned from 266 posts tied to his investments.
Nearly a year into his job in the West Wing, Kushner has reportedly worked under an interim security clearance as investigators analyze his network of active foreign investments. Kushner's permanent security clearance was stalled because he omitted 100 foreign contacts before revising his forms three times. Adjudicators from the FBI that grant government security clearance review revisions and errors on applicants' disclosure forms.
Kushner also updated his forms to enter a multitude of Russian contacts he had during the 2016 presidential campaign.
Meanwhile, Ivanka Trump in separate documents filed in July disclosed assets worth at least $66 million as well as an income of at least $13.5 million. The couple's first disclosures indicated that they held between $240 million and $740 million together, but the new filings stated the range was between $206 million and $760 million.
"Jared and Ivanka have followed each of the required steps in their transition from private citizens to federal officials," the couple's lawyer Jamie Gorelick told POLITICO at the time in a statement.
Kushner, who has divested some of his holdings, and his wife have both been fined for late financial disclosure filings.