What We Know About Malik Faisal Akram, the U.K. Citizen Behind the Texas Synagogue Attack
The FBI identified on Sunday the suspect in the Texas synagogue standoff as Malik Faisal Akram, a 44-year-old British citizen.
Akram was shot dead on Saturday after he took four hostages including a rabbi during a Shabbat service at Congregation Beth Israel in Colleyville, Texas. None of the hostages were injured. Governor Greg Abbott tweeted Saturday night, "Prayers answered. All hostages are out alive and safe."
Akram's brother Gulbar apologized to the victims in a statement and said that Akram had been suffering from mental health issues.
"There was nothing we could have said to him or done that would have convinced him to surrender," Gulbar said.
"We would also like to add that any attack on any human being be it a Jew, Christian or Muslim etc is wrong and should always be condemned," he added in the statement. "It is absolutely inexcusable for a Muslim to attack a Jew or for any Jew to attack a Muslim, Christian, Hindu vice versa etc."
Akram arrived in the U.S. two weeks ago and landed in John F. Kennedy International Airport in New York City, CBS News reported, citing law enforcement sources who also said he gained access to the synagogue during the service by claiming he was homeless.
During a press briefing on Sunday, President Joe Biden described the attack as an "act of terror" and said that Akram allegedly purchased weapons on the street after he landed in the U.S. and spent his first night in the country at a homeless shelter.
Biden also added that there were no bombs "that we know of," even though Akram claimed that he had a bomb in his bag.
Authorities didn't reveal information about Akram's demands as he held the hostages for 11 hours, but Biden pointed out that Akram "insisted on the release of someone who's been in prison for over 10 years." The president was apparently referring to neuroscientist Aafia Siddiqui, who is serving an 86-year sentence at Carswell Air Force Base near Forth Worth for assault and attempted murder of a U.S. soldier.
No information was revealed about the relation between her and the gunman.
"At this time, there is no indication that other individuals are involved," Matthew DeSarno, special agent at the FBI Dallas field office, told reporters.
Also, DeSarno said on Sunday that the motive behind the attack is still being investigated. He added that the FBI's Evidence Response Team is currently examining evidence gathered at the synagogue with the help of the bureau's North Texas Joint Terrorism Task Force.
The special agent also noted that the FBI Shooting Incident Review Team will carry out a "thorough, factual, and objective investigation of the events."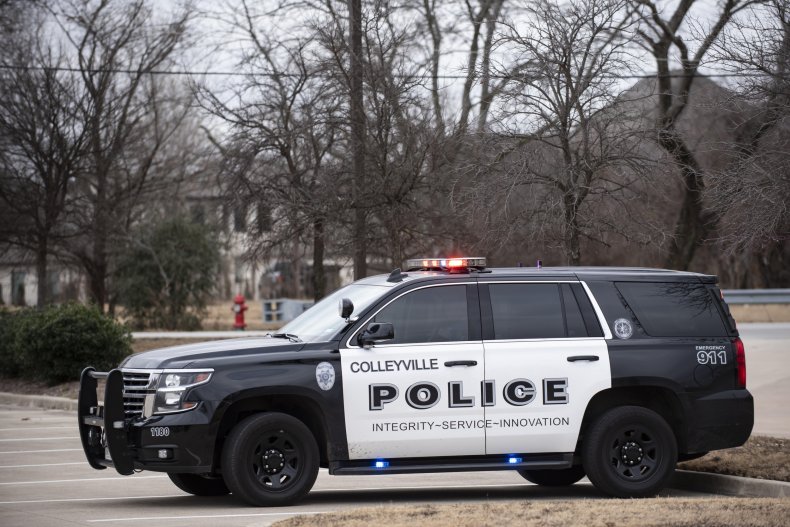 When asked about efforts to ensure that guns are not available to avoid similar incidents in the future, Biden confirmed that "background checks are critical."
"You can't stop something like this if someone is on the street buying something from somebody else on the street. Except that there's too—there's so many guns that have been sold of late, it's just ridiculous," he said during the press briefing. "And it's because of the failure of us to focus as hard as we should and as consistent as we should on gun purchases, gun sales, ghost guns, and a whole range of things that I'm trying to do."
Biden didn't reveal any further details including why Akram targeted the Texas synagogue specifically, and said that more information will be announced on Wednesday.
On Sunday on State of The Union, Texas Rep. Michael McCaul said that "this is a disturbing case that demonstrates that antisemitism is unfortunately alive and well. We haven't seen the radicalized attacks in a few years now, and it's disturbing to see it raise its ugly head again."
Newsweek contacted the FBI Dallas office for comments and information but didn't hear back in time of publishing.
This article was updated with the statement from Akram's family.