Nine Victims of Umpqua Community College Shooting Identified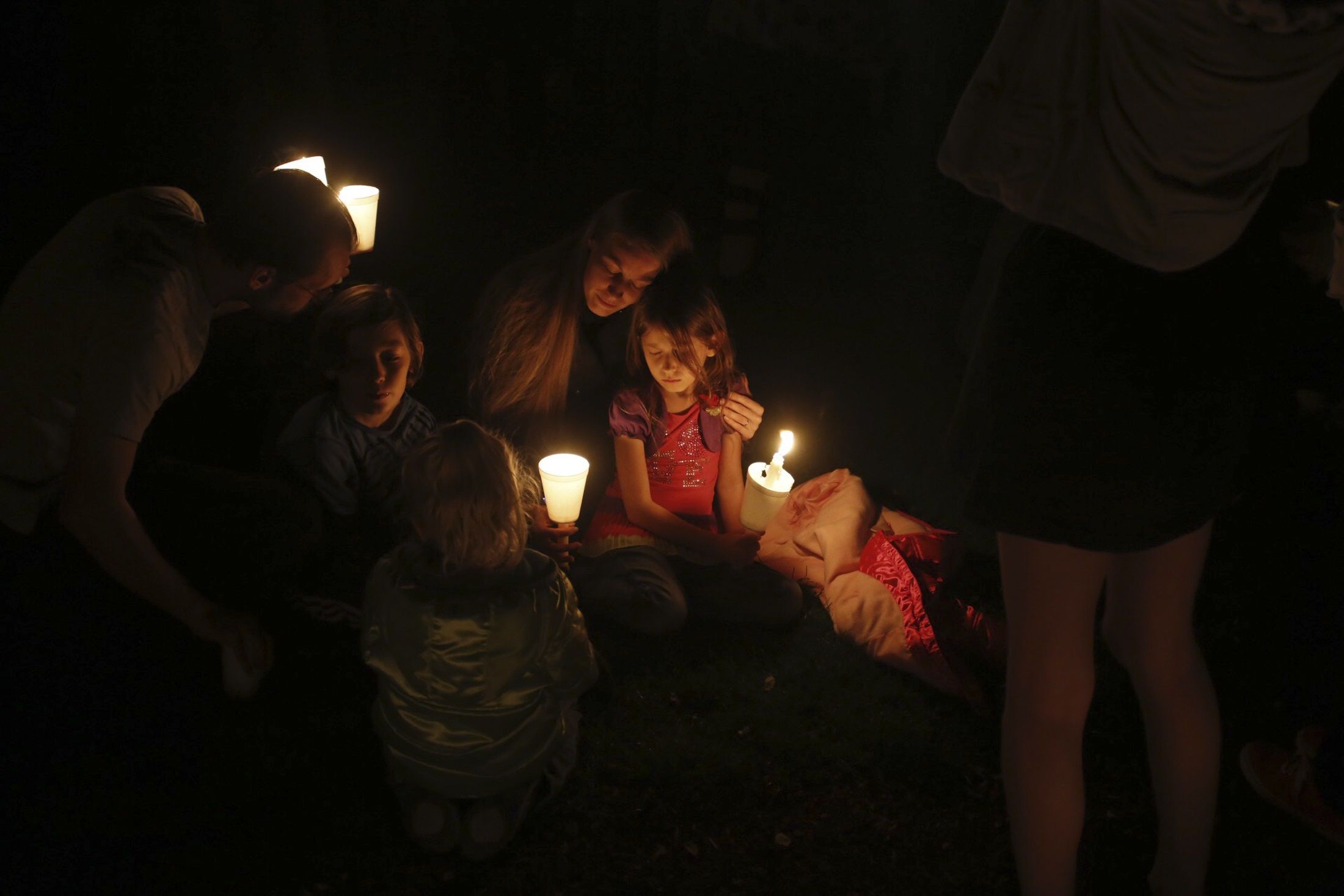 Nine people were fatally shot Thursday morning at Umpqua Community College in Roseburg, Oregon. The gunman, Chris Harper Mercer, was killed in a shoot out with police.
Authorities released the identities of the victims and statements from their families on Friday:
Lucero Alcaraz, 19
Quinn Glen Cooper, 18
"We are in shock this happened. Quinn was only 18 years old. He just graduated in June from RHS. Yesterday was his fourth day of college. Quinn was funny, sweet, compassionate and such a wonderful loving person. He always stood up for people. Quinn and his brother Cody are inseperable. Quinn was going to take his brown belt test on October 10th. He loved dancing and voice acting and playing Ingress with Cody, my oldest son. I don't know how we are going to move forward with our lives without Quinn. Our lives are shattered beyond repair. We send our condolences to all the families who have been so tragically affected by this deranged gunman. No one should ever have to feel the pain we are feeling. Please remember the victims and their families. Please remember Quinn."
Kim Saltmarsh Dietz, 59
Lucas Eibel, 18
"We have been trying to figure out how to tell everyone how amazing Lucas was, but that would take 18 years. Lucas loved FFA, volunteering at Wildlife Safari and Saving Grace animal shelter. He was an amazing soccer player. He graduated Roseburg High School with high academic marks. He was a Ford Family Foundation scholarship recipient. He was a UCC scholars award recipient. He was studying chemistry. Memorial donations can be made to Roseburg High school FFA and to the injured victims."
Jason Dale Johnson, 34
"Jason Johnson, age 34, was proud to be a Christian. Jason recently enrolled in school at Umpqua Community College. Jason's mother said that Jason was proud of himself for enrolling in school, and so was his mom. They felt that Jason had finally found his path. His family says that he will be loved and missed."
Lawrence Levine, 67
Levine was a teacher.
Sarena Dawn Moore, 44
Rebecka Ann Carnes, 18
Carnes' mother spoke with Newsweek on Thursday evening, before Rebecka had been declared dead. At the time, she said she had called her 50 to 100 times in an effort to find her. It was Carnes' second day of school.
Treven Taylor Anspach, 20
Oregon Senator Jeff Merkley told reporters on Friday that one of the deceased is his first cousin's great-granddaughter. Two of the victims were released to Roseburg emergency responders. "There is no response that can repair the broken hearts," Merkley said at a press conference alongside with Governor Kate Brown.
The gunman also seriously wounded seven other people.
After the shooting, students and faculty members were bused to the nearby Douglas County Fairgrounds. There, officials interviewed witnesses and parents searched for their missing children.
The town held a vigil Thursday night in Roseburg's Stewart Park.
The Mercy Medical Center in Roseburg on Friday stationed a van outside the premises for people to donate blood to the shooting victims.
Several banks have created funds for people to contribute money to assist the families and victims of those affected by the shooting.
Additional reporting by Polly Mosendz.