'The Witcher: Blood Origin': What We Know So Far About the Netflix Prequel
Netflix's The Witcher franchise is growing fast, with a live-action prequel series joining the original series and anime film The Witcher: Nightmare of the Wolf.
The Witcher: Blood Origin is a prequel to the hit fantasy show that stars Henry Cavill as Geralt of Rivia, and will be a six-episode limited series.
The series was first announced in August 2020, with Jodie Turner-Smith originally cast to take on a role before she departed the production in April 2021.
Michelle Yeoh then signed on to the show in July 2021, with Laurence O'Fuarain and Sophia Brown also being cast in the production.
More information about the forthcoming series was revealed by Deadline on August 16, including who will be joining the cast and who is directing the show.
And Newsweek can reveal everything we know so far about the fantasy show.
Who Will Star In Netflix's The Witcher: Blood Origin?
On Monday, Deadline announced details on new members of the cast who would be joining Yeoh, Brown and O'Fuarain.
Sir Lenny Henry is set to portray Balor, while It's A Sin's Nathaniel Curtis has been cast as Brían, Mirren Mack will play Merwyn, and Black Books star Dylan Moran has taken on the role of Uthrok One-Nut.
Other actors set to join the series include Jacob Collins, who will play Eredin, Lizzie Annis, who has been cast as Zacaré, and Huw Novelli will play Callan "Brother Death".
It was also announced that Francesca Mills will play Meldof, Amy Murray has been cast as Fenrik, and Zach Wyatt is set to portray Syndril.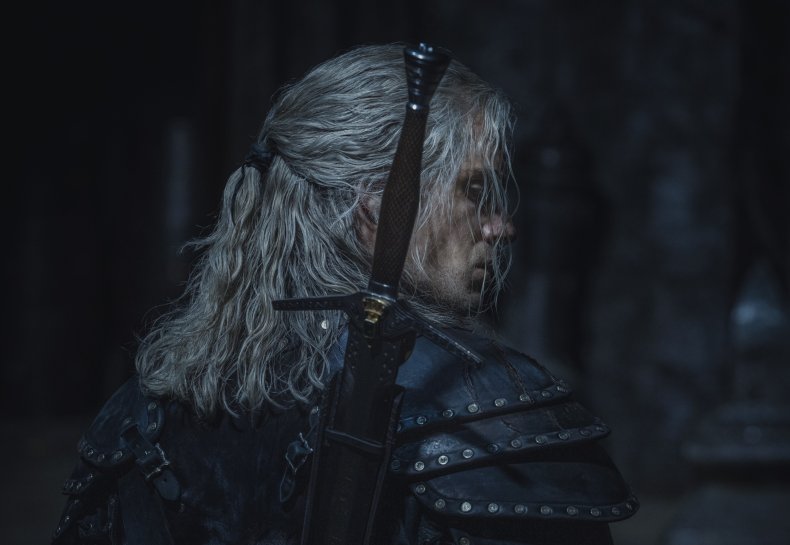 Who Will Be Working On Netflix's The Witcher: Blood Origin?
The publication also shared details on who will be directing the show, revealing Sarah O'Gorman and Vicky Jewson are on board to direct three episodes each.
The Witcher showrunner Lauren Schmidt Hissrich will act as executive producer alongside Matt O'Toole, and Declan de Barra is both the limited series' showrunner and executive producer.
Andrzej Sapkowski, who wrote the original The Witcher books, is serving as creative consultant for the series.
What Is Netflix's The Witcher: Blood Origin About?
The limited series is set 1,200 years before the events of The Witcher, and it will take place in an elven world.
It will focus on the how the first Witcher prototype came to be, as well as the events that led to the Conjunction of the Spheres.
The cataclysmic event resulted in the worlds of elves, monsters and humans becoming one.
When Will Netflix's The Witcher: Blood Origin Come Out?
So far, Netflix has not revealed a release date for The Witcher: Blood Origin, as it has only just started production.
The Witcher: Nightmare of the Wolf is set to be released on Netflix on August 23, while the second season of The Witcher will air on December 17, 2021.