What We Need in Baltimore From Trump Is Less Tweeting and More Action | Opinion
In the days that have followed President Donald Trump's vicious, repulsive and racially charged condemnation of Representative Elijah Cummings and Baltimore, many are conflicted on how to best respond. On one hand, Baltimore is our home, and we're fiercely proud to live, work, play and pray here. We recall the mantra of former first lady Michelle Obama, who challenged us to "go high" when our detractors attack us with mean-spirited words and deeds.
But on the other hand, we know that parts of our city are struggling, and we'd be less than genuine if we pretended that, despite all that we've tried on behalf of our city, there aren't unconscionable pockets of despair, blight and ruin.
How'd a city so crucial to the founding of this nation and its history—a proud city that boasts some of our greatest American legends, such as the late Justice Thurgood Marshall and former Senator Barbara Mikulski—become a place that leads the country in per capita homicides, that faces rising opioid deaths and that is one of the impoverished in the nation?
Baltimore has undergone sweeping changes in the past few decades. In the 1970s and 1980s, major industries left the city. Steel, shipping and manufacturing jobs disappeared, taking with them the "American Dream" and economic, cultural and social stability for many families. At the same time, the population—and thus the taxpaying base—dwindled, with many middle-class residents leaving for the suburbs.
Intentional redlining and banking discrimination against the black people of Baltimore also caused poverty to rise in the city. And this, in turn, fueled the drug trade. The ensuing addiction, violence and instability took over Baltimore like a Category 5 hurricane, leaving death, destruction and despair in its wake.
Back then, the federal government was as helpful as Trump's Twitter rants. Rather than backing Baltimore—and other inner cities that suffered the same scourge—with a jobs plan or infrastructure investment, we got the "war on drugs," which through the course of four decades decimated black communities more than any departing industry.
Individuals were given lengthy sentences for possession or sale of small amounts of drugs. Children grew up fatherless as parents spent decades behind bars for nonviolent drug offenses. Upon release from prison, thousands were economically, politically and socially debilitated because of their criminal record, preventing them from accessing housing, health care, professional licenses, student aid, voting and even employment. Forty years since the inception of the war on drugs, the drug trade, the violence tied to it and poverty in the city of Baltimore persists.
Much like other cities, the drug war in Baltimore was about control—not control of the drug supply but control of populations. Disproportionately, black people were handcuffed, incarcerated and then tagged on the way out of prison with a scarlet letter to be monitored and surveilled second-class citizens for the remainder of their lives. Meanwhile, white populations went unscathed, despite similar rates of drug use and distribution among the races.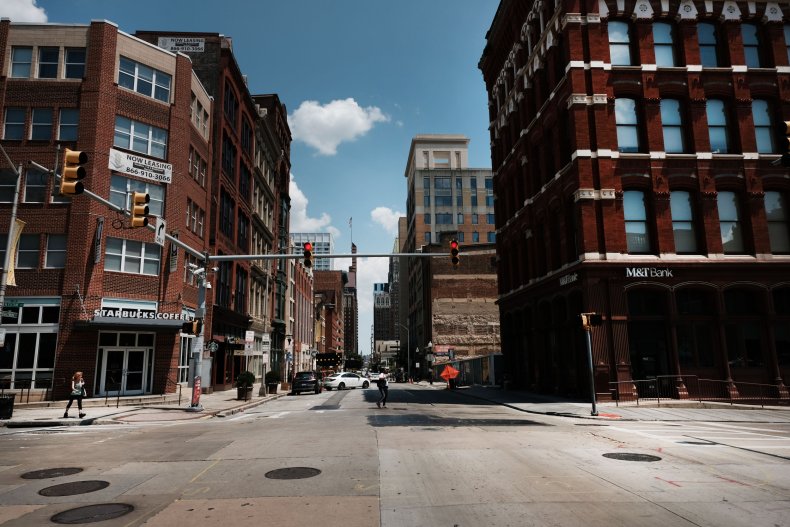 The hypocrisy of the war on drugs would be laid bare decades later. The nation's ongoing overdose crisis is being called an "epidemic," but for Baltimore, heroin use was considered "endemic." And while Republicans like Trump have decided to pursue a "gentler drug war"—now that rural America, with its majority white population, is seen as a victim—we in Baltimore remember that drug users here got cuffs, not compassion, from the federal government.
Which is why I went to testify before Congress last month.
As the city's lead prosecutor and a West Baltimore resident, I'm deeply invested in seeing a thriving Baltimore. There is so much evidence of the greatness that lies within the strong, resilient people who live here. They work hard every day to care for their families and to forge wider, brighter paths for their children and their communities.
What is missing is a sustained, coordinated effort at every level of government to diagnose, address and ultimately solve the major issue of poverty in the United States. Crime and the debilitating disparities in health, education and employment are rooted in poverty. And what we need from the Oval Office is less tweeting and more action; less divisiveness and more ownership; less harshness and more compassion for the failures of the past for cities like Baltimore, which are inhabited by the very people the president swore an oath on the Bible to protect, serve and lead.
My office is working hard to unwind and reset the wrongs of the failed war on drugs. Earlier this year, we introduced a policy where we no longer prosecute marijuana possession cases. We also fought to vacate the convictions of thousands of individuals suffering the collateral consequences of those convictions. Further, we've pushed for a public health approach to the overdose crisis, working to support safe consumption spaces. And we have invested in evidence-based diversion programs, such as LEAD (Law Enforcement Assisted Diversion), to direct low-level drug offenders away from incarceration and connect them to the services they need.
The federal government also has a role to play. Just as it incentivized states to be soldiers in the war on drugs, it must now incentivize states to focus on the real enemy: poverty.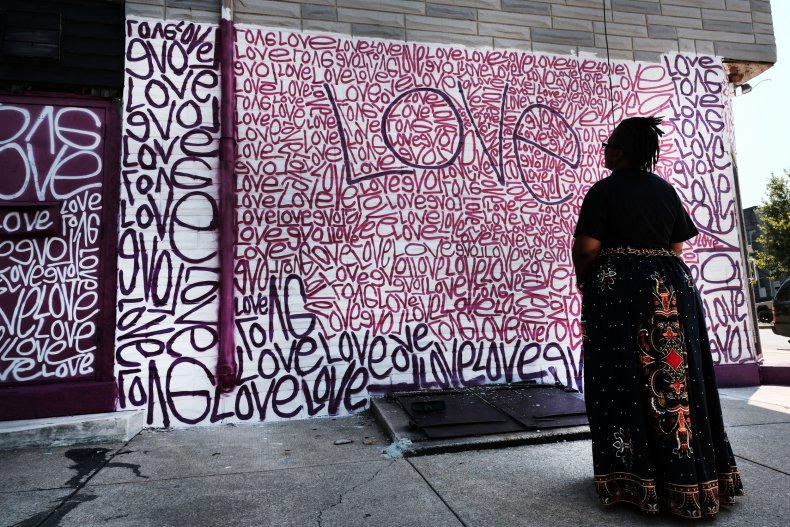 Trump, rather than denigrating the birthplace of "The Star-Spangled Banner," should direct federal agencies to re-invest in the people, the communities and the children that have been most adversely impacted by the racially discriminatory and failed war on drugs.
Level the playing field. Work with Congress to pass legislation that would incentivize the states to "right the wrongs of the past" by enacting automatic mass expungement, vacatur and re-sentencing for those that deserve a second chance at triumph. Incentivize the states to create job opportunities for formerly incarcerated individuals. Increase re-entry services. Advance the promotion of harm reduction models and approaches to substance use disorder. Urge Congress to reform outdated drug laws, such as the federal prohibition on marijuana. And ensure equity and inclusion of people of color in what is now a billion-dollar industry that has shut them out.
In Baltimore, I see a city poised to turn the corner and well-positioned to ascend to our greatest heights. After much tumult, we have a new mayor and police chief, who are committed to making the city a safer and stronger place to live. We recently worked together to unveil a plan to reduce crime, while ensuring the criminal justice system is fair and equitable, and that we have a police force that the residents can trust and depend on.
We didn't get to this place overnight, and the turnaround will not be fast enough for any of us, but we will make it. My confidence is rooted in the dynamic people who call Charm City our home, for we never give up, we never quit, and we will never stop fighting for our city.
Marilyn Mosby is the state's attorney for Baltimore.