What is WEPA? Puerto Rico Aid Bill Named for Slang That Means 'Cool'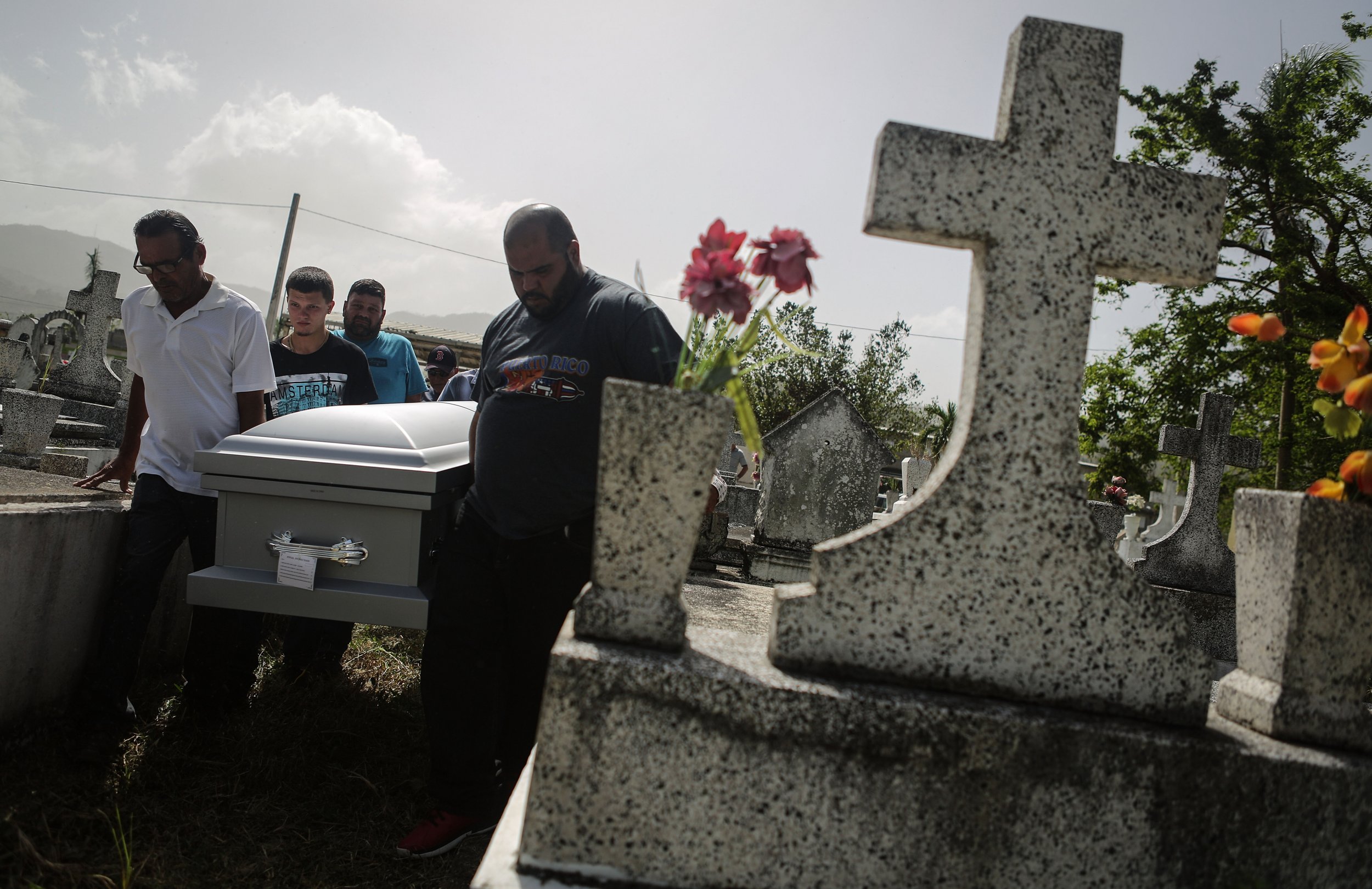 Pitbull's Spanish expression "dale!" has a new match.
Democratic Representatives Luis Gutiérrez of Illinois and Adriano Espaillat of New York introduced Tuesday the Waiver of Emergency Payments Act (WEPA), which seeks to eliminate cost-sharing requirements for Puerto Rico for recovery in the wake of hurricanes Irma and Maria. The bill not only intends to assuage Puerto Rico's economic woes, but it also seems to want to lift up the island's spirit with its acronym, WEPA, which literally means "cool" or "go for it" in Puerto Rican slang—and it's normally yelled out to express joy. For this reason, the expression is ubiquitous during the famous Puerto Rican Parade in New York every summer, which was created in 1958 to raise awareness of Puerto Rican culture.
The origins of "wepa" are unknown, but a wild guess takes us back to the Basque expression "aúpa" or "upa," which is an interjection that suggests that something or someone needs to be "lifted up." The Spanish Royal Academy also describes the expression "aúpa" as something "important." Other famous expressions in Spanish similar to "wepa" include Mexico's "orale" and the famous "dale!" by Miami-based singer Pitbull.
Perhaps that's the moniker the Democratic congressmen were looking for to highlight the relevance of helping Puerto Rico in dire circumstances. "Puerto Rico is flat out broke and to require the island to pay for its own recovery is simply outrageous and harsh," Espaillat said in a statement. "We introduced the bill as part of our efforts to continue the call for emergency federal assistance to rebuild Puerto Rico… it's simply the right thing to do."
Puerto Rico or any U.S. state or territory is required to pay up to 25 percent of the costs to the federal government in the event of a natural disaster, the statement reads. The Trump administration, in this case, has the authority to pay a share greater than 75 percent by waiving the percentage of the state or a territory's cost share, but it is barely decreased below 10 percent, the statement underscores.
"Puerto Rico needs all the help it can get and should not be constrained in asking for help based on what it can pay back," said Gutiérrez in a statement. "Let's not mess around with payments and waivers; Puerto Rico should be off the hook, period, punto, when it comes to recovery."
Nearly two months after the tempests ravaged Puerto Rico, more than 70 percent of its residents still remain without electricity and several areas do not have running water, NBC News reported. Officials estimate the island will need as much as $21 billion to rebuild its infrastructure over the next two years.