What Is a Whisper Network? How Women Are Taking Down Bad Men in the #MeToo Age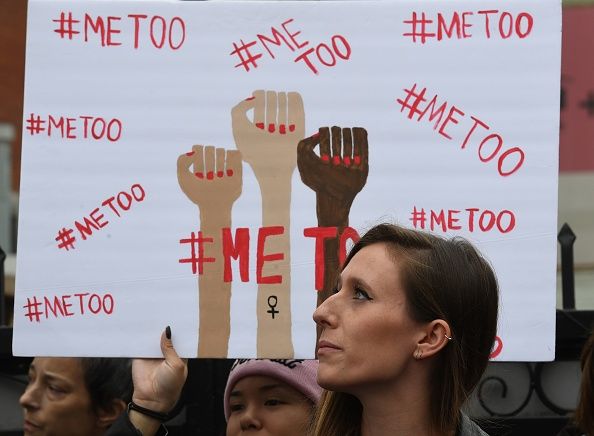 The roaring #MeToo campaign that has kicked off a national dialogue about sexual harassment—while knocking down powerful men in politics and entertainment—quietly coalesced for decades through subcultures all too familiar to women: whisper networks.
A whisper network is an informal chain of conversations among women about men who need to be watched because of rumors, allegations or known incidents of sexual misconduct, harassment or assault. It's a way for women to protect themselves, and to do so under the radar. In one way or another, in every major industry and institution, there have been whisper networks helping women to watch out for each other.
This is the year the whisper network went viral, with women sharing their allegations and experiences in forums, spreadsheets, private groups and all over social media. The networks not only let women know they are supported and believed, but also informed others about men suspected of—or known for—disturbing behavior.
The belated acknowledgement that some of the most damning accusations were an "open secret" only speaks to the power of whisper networks long before #MeToo. When the campaign kicked off with accusations against Hollywood mogul Harvey Weinstein, celebrities and industry insiders weren't surprised. Rumors and stories about his alleged assaults and advances traveled through Hollywood years before becoming public and leading to Weinstein's ouster from his own film company.
The whisper network, for a long time, was an oral history that was never documented beyond the confines of a private conversation between women. It always existed, but it could never be traced. When women told The Washington Post about their alleged experiences with Alabama Senate candidate Roy Moore, they said it was well-known that he was a regular visitor to the local mall, where young girls were advised through the whisper network to hide themselves when the former judge roamed.
In October, an anonymous person in the media industry circulated an online spreadsheet titled "Shitty Media Men," which named dozens of men accused of sexual misconduct. Alleged actions such as inappropriate flirting and rape were detailed in the document, which rapidly spread through the industry before disappearing within days. The list instructed women to add or simply view, take the information with a grain of salt, and let the accusers remain anonymous.
The document was just one example of a whisper network taking on a new life online. The internet has allowed the whispers to explode into a louder cry for justice, bringing together more women than the largest grapevine ever could. Online whisper networks can help women find each other and encourage each other to speak publicly if they so choose. They can help women understand how to bring a complaint forward formally or simply help them feel less alone.
But the new forms of whisper networks can also be weaponized or corrupted. Once the "Shitty Media Men" list began making the rounds, for example, it quickly became a way to simply stir up drama or take down the men listed, and there was little effort to verify the accusations. Rather than helping women protect themselves, the whisper network turned into a crude gossip mill being used as a tool in for culture wars.
Despite the dangers of online gossip, the power of the whisper network is still taking new forms and changing a long-overdue conversation. The sheer number of social media groups, forums and online campaigns started a snowball effect of women speaking up about their experiences and challenging the assumption that sexual misconduct is a cultural norm. By now, multiple accusations against celebrities—including Sylvester Stallone, Charlie Rose and Senator Al Franken—are coming out daily. The whispers are finally impossible to ignore.