What White Privilege? Caucasians Don't Believe They Have Advantages Over Black People, Survey Says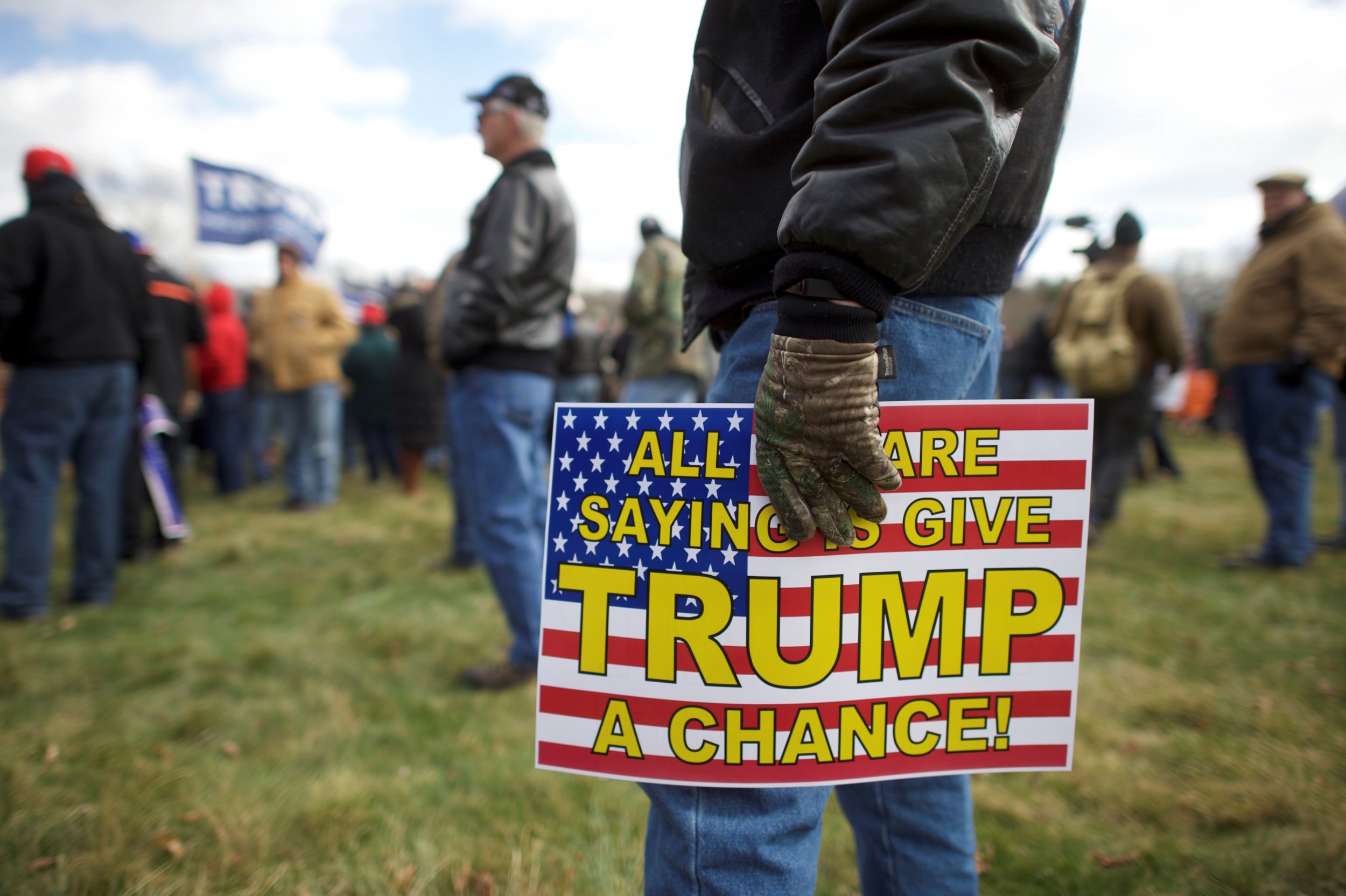 President Donald Trump's support remains greatest among white people who claim they don't get any societal advantages over black people, according to a new survey that examines the link between white privilege and the Republican base.
In the Pew Research Center survey released Thursday, voters were asked if they viewed white people in the U.S as having more advantages than black people. Only 6 percent of Republicans say that white people have a greater social advantage than black people in contrast to the 78 percent of Democrats who believe white Americans have a more social advantages than blacks.
No less important, the survey showed that 74 percent of white people who voted for Trump say they don't benefit at all from extra advantages over African Americans. Only 6 percent of Trump voters admitted they benefit "a great deal" from white skin privilege.
The survey mostly focused on the vast difference among races about whether whites benefit from their skin color. Forty-six percent of whites admit they get an advantage, while 92 percent of black Americans say white benefit and 65 percent of Hispanics also said white people get that advantage.
The survey comes as Americans increasingly worry about racial tensions since President Trump was sworn in. And the issue flared again last week, when the President picked a fight with a mostly black group of NFL stars who have been protesting police brutality by taking a knee during the national anthem. Trump called them "sons of bitches" who should be fired. He also questioned NFL team owners, a mostly white group of millionaires, for standing by the players.
Some critics said the president's comments were racially motivated, but he appeared to double-down on his attacks on Thursday, telling Fox and Friends that the coaches are afraid of their players. The comment created a new backlash on social media.
Jemele Hill, one of Trump's biggest critics, tweeted "Oh my, we have reached peak racial demagoguery."