What Is 'The Whoosh Bottle Experiment'? Child Severely Burned Attempting TikTok Challenge
A child in East Haven, Connecticut, was severely burned Tuesday while attempting a TikTok challenge known as the "whoosh bottle experiment," local officials said.
The dangerous social media challenge involves igniting a small amount of alcohol in a large water bottle, which is said to create a "whoosh" sound. Authorities in East Haven said playing with fire is no game, though.
In a statement released Wednesday, Fire Chief Matt Marcarelli of the East Haven Fire Department said the incident involving the child "could easily have led to a fatality as well as a major fire in the house. Alcohol is a volatile flammable liquid and can act as an accelerant."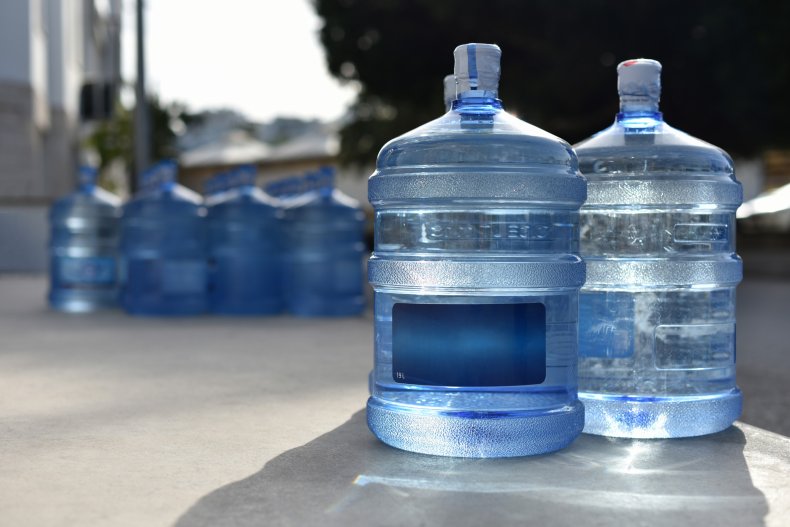 Marcarelli said in his statement that his department learned the victim, who's personal information was not released, was "burned while imitating a TikTok experiment" and was being treated at a local burn center.
The experiment, which should not be attempted by amateurs or in settings without sufficient safety precautions, involves a large polycarbonate water bottle used for water coolers, isopropyl alcohol and a match.
The person attempting the experiment pours the alcohol into the water jug and swishes the fluid around to spread the vapors inside. The alcohol is then drained out, and a match is dropped inside the bottle. This creates combustion, and a large blue flame produces a "whoosh" sound as it quickly rises upwards.
While this is a common experiment conducted in school science labs, people attempting it on social media videos often leave out important safety features such as goggles, tongs to drop the match into the bottle and a fire extinguisher on standby.
Even with such safety measures, people are strongly discouraged from attempting such experiments at home.
East Haven Fire Marshal Charles Miller said in a statement the incident involving the burnt youth is still being investigated. He also said his office will reach out to local schools to make sure kids are aware of the dangers of fire and the "latest social media danger."
Miller asked parents to "take a few minutes to talk to your children about the dangers of playing with ignitable liquids and matches and monitor what they are watching. This experiment when done incorrectly can cause severe burns that can permanently scar an individual."
A spokesperson for TikTok told Newsweek the company regularly removes videos that violate the platform's guidelines.
"We understand that this school science experiment can be done safely with proper precautions, but videos without visible safety measures will be removed from our platform," a statement from TikTok provided to Newsweek said. "We also work to add caution labels to videos performed in a controlled setting, though they are ineligible for recommendation into people's For You feeds."