American consumers could face price rises for products ranging from jeans to peanut butter as the international community considers countermeasures in response to U.S. trade tariffs.
The European Union is taking its case to the World Trade Organization (WTO) to oppose the decision by the administration of U.S. President Donald Trump to slap a 25 percent tariff on imported steel and a 10 percent tariff on imported aluminum.
Announced in March and predominantly aimed at China, the EU, Mexico and Canada were expected to be granted relief while negotiations continued. Now that the U.S.'s three key allies are subject to the tariffs, they are looking at what to do next.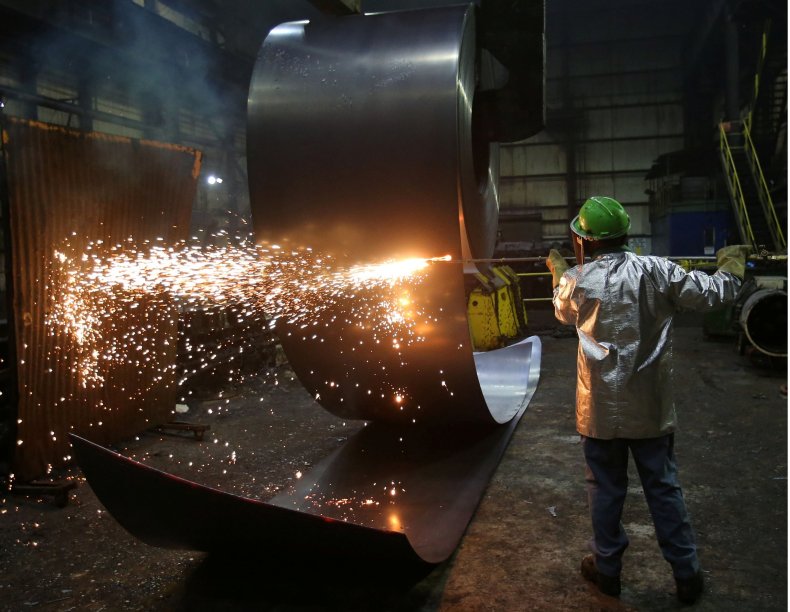 Back in March, European Commission President Jean-Claude Juncker raised the specter of tit-for-tat measures in an interview with German television.
"We must show that we can also take measures. This cannot be a unilateral transatlantic action by the Americans. I'm not saying we have to shoot back, but we must take action.
"We will put tariffs on Harley-Davidson, on bourbon and on blue jeans–Levi's," he said according to Reuters. In March a 10-page list, which included kitchenware, footwear and corn, was published by the EU.
Part A of the list includes products worth $3.3 billion, which could be imposed immediately, and Part B of the list has products that can only be targeted after three years due to WTO rules, Politico reported.
On Friday, Mexico vowed to retaliate with penalties on American products like flat steel, lamps, pork legs and shoulders, sausages, apples, grapes, blueberries and some kinds of cheese.
Ottawa would impose $12.8 billion worth of retaliatory tariffs on U.S. goods such as steel and aluminum as well as consumer goods like maple syrup, pizza, and toilet paper, according to a list published by Canada's Department of Finance.
Federica Mogherini, the EU high representative on foreign policy, told journalists that the countermeasures by Brussels would be "reasonable, proportionate and in full compliance with WTO rules and obligations."
EU Trade Commissioner Cecilia Malmstrom said in a statement: "Today is a bad day for world trade. We did everything to avoid this outcome."
It is not clear what the British response would be, although International Trade Secretary Liam Fox signaled that the U.K. was ready for "tit-for-tat" action, telling Sky News that British steel "is vital for their businesses and their defense industry," adding "it is patently absurd."
"We absolutely do not rule out countermeasures," Fox said.