What Will Saudi Arabia Do About Iran? The Crown Prince Could Not Make His Move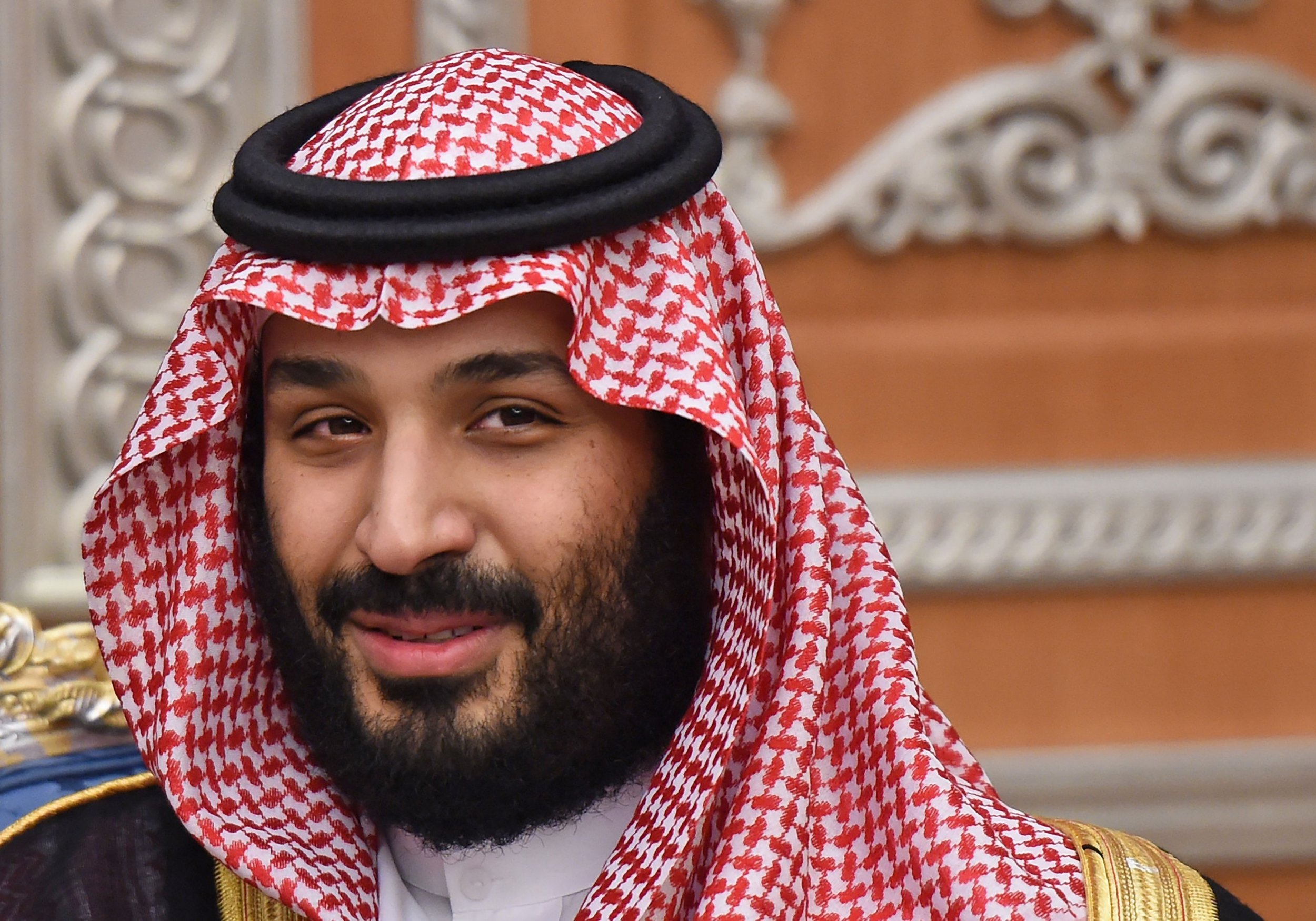 Iran had a rough start to the new year. In the final days of 2017 and the beginning of 2018, a series of demonstrations flared nationwide, sparking rare displays of public opposition to a government whose mandate has been under attack by foreign powers, especially the U.S., Israel and Saudi Arabia. While President Donald Trump and Israeli Prime Minister Benjamin Netanyahu quickly latched on to any potential for dissidence in Iran, Saudi Arabia's royal family found less cause for celebration.
Iran declared the protest movement dead on Thursday, as the elite Islamic Revolutionary Guard Corps were deployed and government supporters flooded the streets of major cities. By Friday, it seemed there was little left of what some opponents of Iran's Shiite Muslim clerical government had hoped would have been a second revolution. One of these opponents, Saudi Crown Prince Mohammed bin Salman Abdulaziz Al Saud, seemed to have everything to gain from unrest in Iran. As the tides of change in Iran began to recede, however, Saudi Arabia's young rising star appeared to show restraint against a nation with which he was embroiled in a decades-long regional battle for influence.
Related: U.S., Israel and Saudi Arabia leading world to war with Iran, France says
"I think the Saudis are sitting, waiting and watching," Anthony Cordesman, a national security expert specializing in Persian Gulf affairs at the Center for Strategic and International Studies, told Newsweek.
"If it turned out the regime is indeed troubled, you may see the Saudis reach out to the Iranians who were threatening the regime," he added.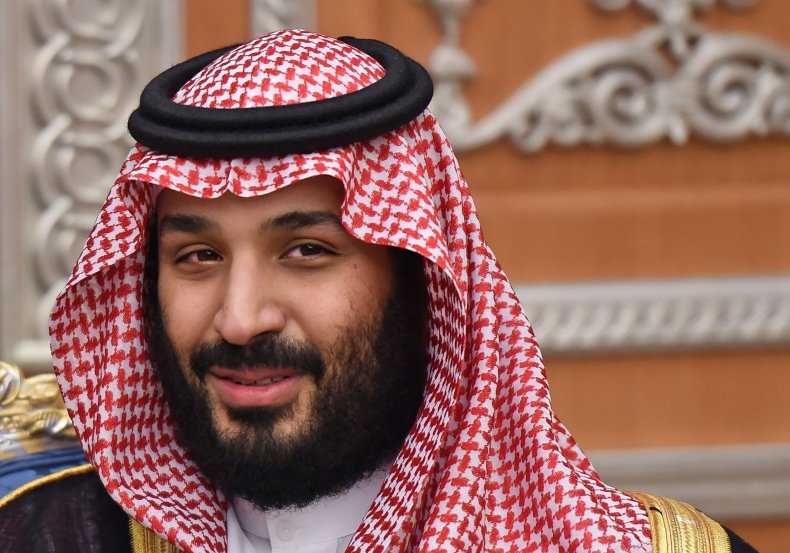 Iran has already accused Saudi Arabia and its allies of meddling in recent events. Iranian Foreign Minister Mohammad Javad Zarif accused Saudi Arabia and Trump, who has been firing off on Twitter in support of the demonstrations, on Friday of colluding with the Islamic State militant group (ISIS) to "endorse violence, death and destruction in Iran." Iranian Attorney General Mohammad Jafar Montazeri said Thursday that the CIA and Israel's Mossad were backing the protests as part of an alleged Saudi-financed plot to destabilize Iran, according to the state-run Islamic Republic News Agency (IRNA).
Even French President Emmanuel Macron stated Wednesday that "the official line pursued by the United States, Israel and Saudi Arabia, who are our allies in many ways, is almost one that would lead us to war." He called it "a deliberate strategy for some."
Saudi Arabia's official news agency has eagerly carried news of arrests and deaths as protests in Iran turned violent, but the government has offered little commentary of its own. This was a major shift from November when the kingdom was rocked by a series of rapid events widely seen as having been orchestrated by Mohammed bin Salman.
First, pro-Saudi Lebanese Prime Minister Saad Hariri secretly fled to the kingdom and announced his resignation on Saudi television, which caused shockwaves to the careful balance of sectarian power in Lebanon when it aired November 4. Lebanon's government, military and other local political forces denied Hariri's assertion that there had been a pro-Iran plot to assassinate him and accused Saudi Arabia of holding its Lebanese Sunni Muslim ally against his will. Also on November 4, a group of Zaidi Shiite Muslim rebels from Yemen, known as the Houthis, fired a ballistic missile at Riyadh's international airport.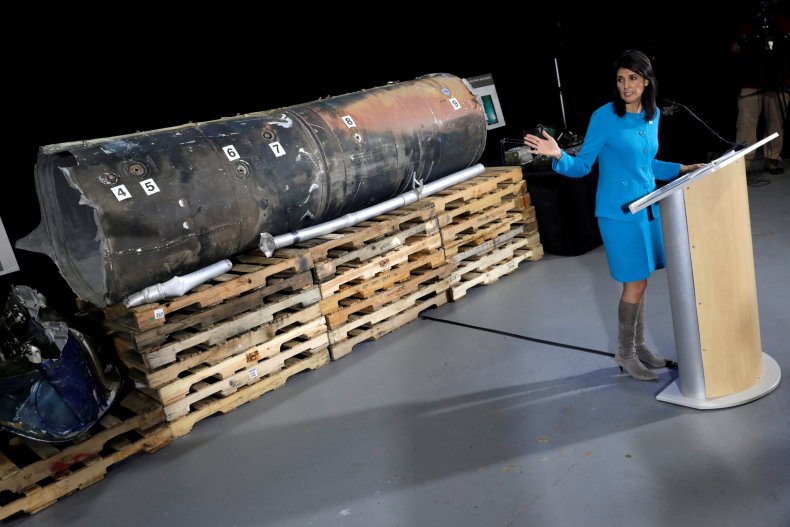 Saudi Arabia quickly blamed Iran for these events as Mohammed bin Salman conducted a sweeping corruption crackdown at home, arresting up to 200 princes and officials in a move many have portrayed as a consolidation of power. In response to the alleged assassination conspiracy against Hariri, Saudi Foreign Minister Thamer al-Sabhan said the kingdom would "treat the government of Lebanon as a government declaring war on Saudi Arabia due to the aggression of Hezbollah," a powerful Iran-backed Shiite Muslim political and paramilitary movement that shares power in Lebanon.
Mohammed bin Salman himself weighed in on the missile strike by the Houthis, which Saudi Arabia has also accused of receiving Iranian support, saying it would be "considered a direct military aggression by the Iranian regime and may be considered an act of war against the kingdom."
These comments were likely fresh in the minds of Iran's leadership as protests swirled in major cities such as Tehran, Mashhad and even the holy city of Qom, but it was one remark made by the Saudi crown prince earlier this year that Iranian President Hassan Rouhani singled out on Monday. In May, Mohammed bin Salman vowed to prevent Iran from further expanding across the Middle East, where it already claimed significant influence across Iraq, Syria and Lebanon, and said the struggle between the two would occur "inside Iran, not in Saudi Arabia."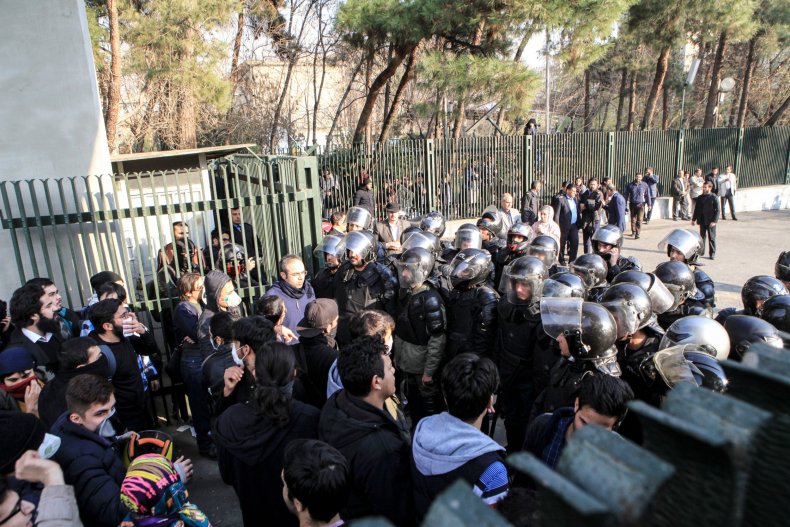 "To deal with Iran's success in various fields, the enemies have outspokenly said that they would shift the problem to Tehran, which is their own message and has nothing to do with our analysis," Rouhani said, according to IRNA.
The Iranian demonstrations appeared to have begun in reaction to a leaked 2018 budget that showed further austerity measures that targeted welfare programs but protected military and religious institutions and heightened gas prices, National Iranian American Council founder and president Trita Parsi wrote Thursday in The Nation.
Rouhani's reelection in May has largely been credited to his promises of economic reform, which was to be made possible by the 2015 Iran nuclear deal. After years of diplomacy and convincing Iran's hard-liners that the lucrative, cautious rapprochement to the West was worth cutting nuclear production, President Donald Trump's 2016 upset threatened the future of the historic agreement he has since decertified.
Trump allied with top U.S. allies Israel and Saudi Arabia in attempting to isolate Iran diplomatically and squeezed it economically with new sanctions over Iran's missile program and alleged backing for groups designed as foreign terrorist organizations. These measures, along with falling oil prices, have tightened the flow of cash needed to support the national economy, which already suffered from high youth unemployment, and Iran's extensive network of partners being bankrolled across the Middle East and beyond.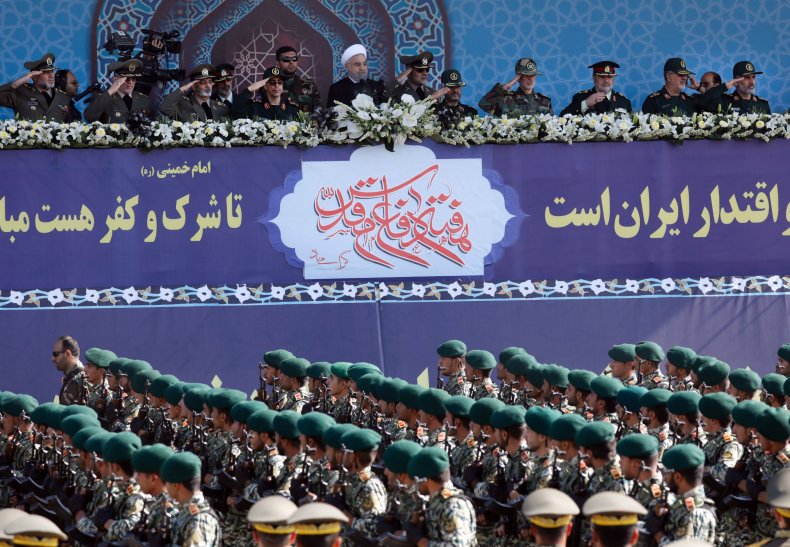 While Iran's costly military buildup and foreign adventures may be met with frustration at home, they have largely succeeded in challenging Saudi Arabia's regional influence and have dismissed any plans for a direct attack. Saudi Arabia's attempts to assert itself in November produced no tangible victories and its own armed forces have been bogged down battling Yemen's Houthi insurgency in a conflict with rising costs and no clear end. Even when Iran was most vulnerable, Saudi Arabia had little opportunity to strike.
"The Saudis wouldn't last a week, and they know it. They are tied down in Yemen, where their incompetent armed forces can't even beat the Houthis," Middle East Institute scholar Thomas Lippman, who has followed and written about events in the Persian Gulf for more than four decades, told Newsweek.
"They have about a quarter of Iran's population. And the entire lifeline of their country—i.e., desalination plants and oil facilities, is clustered along the Gulf coast, highly visible, fat targets for that fleet of fast missile boats Iran has built up. They couldn't come close to matching the Iranians on the water, and there is no place on land that such a war could be fought," he added.
"There is no chance whatsoever of a direct shooting war between Saudi Arabia and Iran."