Americans are most interested in hearing President Donald Trump discuss health care and the economy when he delivers his first State of the Union address Tuesday night, a new poll says.
A Politico/Morning Consult survey released Sunday reported that the majority of Americans found those two topics nearly equally important for Trump's much-anticipated address. Fifty-nine percent of respondents said it was "very important" for Trump to talk about improvements for the country's health care system, and 58 percent said it's very important for him to discuss job creation and improving the economy. Twenty-three percent said that each of those two topics is "somewhat important" for the speech.
The fight against terrorism is also a top priority, with 54 percent deeming it a very important topic.
Some of the signature issues from Trump's first year in office are not as widely anticipated. Forty percent of voters said it is very important for Trump to talk about illegal immigration, one of the biggest themes from his campaign and presidency. Only 30 percent said it's very important for him to talk about climate change — which Trump has publicly doubted for years and taken little effort to combat — and 27 percent said the same about global poverty.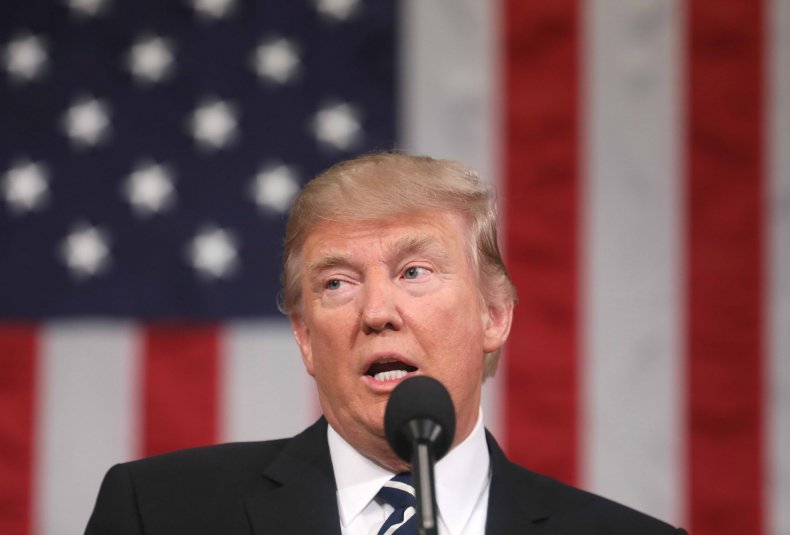 No matter what he plans to discuss, the majority of Americans have little faith in Trump's remarks leading up to the address, according to the poll. Forty-four percent of respondents said Trump is not knowledgeable — which is 1 percent more than the number of people who said he is. Only 35 percent called him "honest" and 34 deemed him "trustworthy," while most voters described the president "reckless" (57 percent), "profane" (54) and "sexist" (51 percent). Fifty-one percent said they don't believe Trump cares about people like them, compared to 34 percent who believe he did.
The White House has said Trump's Tuesday speech will center on the theme of "building a safe, strong and proud America," and that he is expected to focus on economic progress, securing America's borders and his long-delayed infrastructure plan. The White House also said Trump would strike a "bipartisan tone" and urge stronger political collaboration.
Some of Trump's critics are already planning to protest his remarks, with several Democrats boycotting the speech and a group of women lawmakers saying they will attend wearing black or invite sexual assault victims to support the #MeToo movement against sexual harassment. Trump faces continued pressure over the sexual misconduct allegations he faces from nearly 20 women, all of which he has denied, and similar accusations have brought down several prominent Congress members in the past three months.
Late-night host Jimmy Kimmel is also planning to interview Stormy Daniels, the porn star who received $130,000 in hush money from Trump's lawyer during the 2016 campaign to keep quiet about an alleged affair with the real estate mogul from 2006, immediately after the State of the Union.