Will New National Security Adviser McMaster Clash with Donald Trump on Russia?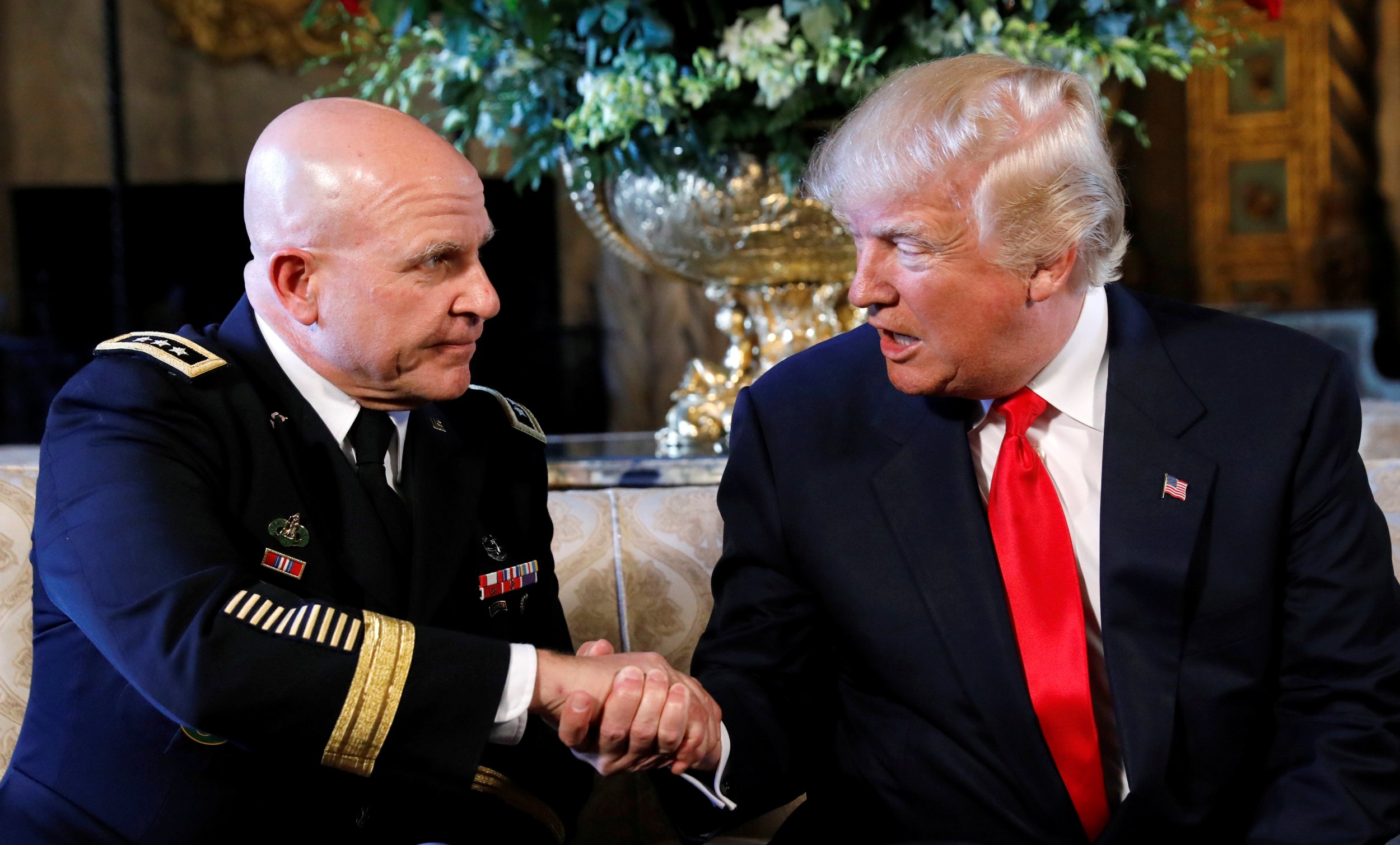 U.S. President Donald Trump's pick for national security advisor is starkly different from his predecessor.
Lt. Gen. H. R. McMaster, appointed by Trump on Monday, is known for being strongly driven by integrity—a quality that critics felt Mike Flynn lacked, following a paid trip to Russia where he dined next to Russian President Vladimir Putin and the scandal involving conversations with Russia's ambassador, which ultimately cost Flynn his job. How to approach Russia is likely to be one of the crucial areas where McMaster and Flynn differ.
Backed by Putin's Critics
McMaster was backed by Senator Tom Cotton and an aide to John McCain, known critics of Putin in Congress, according to The New York Times, as well as Defense Secretary James Mattis. McCain himself vouched for McMaster as an "outstanding choice" for the role on Monday night. Fellow Russia hawk in the Senate Lindsey Graham reiterated McCain's praise, noting that McMaster "understands the threats and challenges we face."
Meanwhile, the Kremlin once again has refused to comment on the appointment (It typically seems to only comment on appointments in line with Moscow's direct interests.) For instance, the Kremlin refused to comment on Flynn's departure, but hailed newly appointed Secretary of State Rex Tillerson, a man formally awarded Russia's Order of Friendship by the Kremlin in 2012, as a "constructive" and diplomatic person.
Read more: Trump campaign had contact with Russian intelligence, New York Times reports
Although McMaster has not been as outspoken as Flynn in the political sphere, Jeremy Shapiro, U.S. policy expert at the European Council for Foreign Relations, believes he falls in line with the conventional U.S. military line on Russia. "I would think that judging from the type of person he is, he is similar to Mattis," he says. "His position will probably view NATO as important and as very necessary for the U.S. to work together with Europe, but will argue that it is not up to snuff and needs reforms."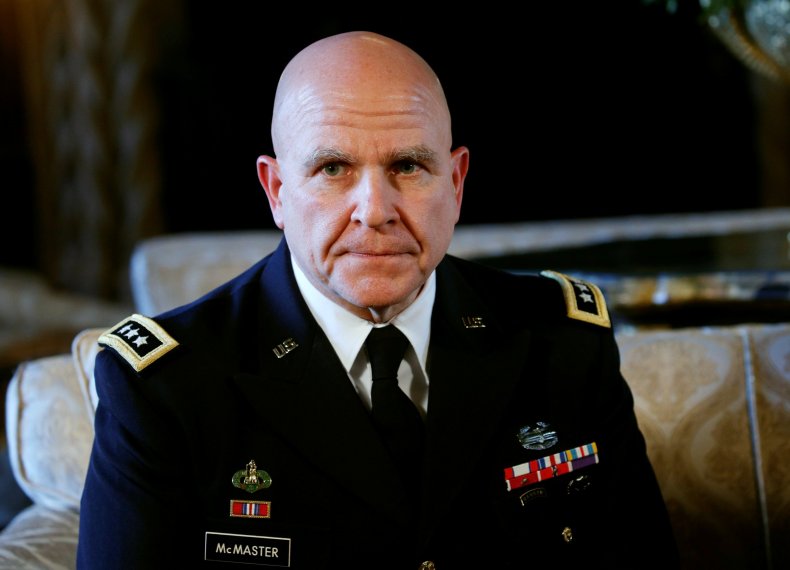 Outmatching Russia's Military
Until his appointment by Trump, McMaster served as director of the U.S. Army's Capabilities Integration Center. In that role he gave plenty of indication about his views on Russia, its military reinforcement and its operations in Ukraine.
McMaster has expressed concern about Russia's advancements in constructing battle drones and its ability to deploy tanks and other vehicles in a close range fight. Both are areas where the U.S. needs to catch up, he says, as its long-range instruments are becoming a less effective deterrent.
Speaking at a Potomac Foundation event in May 2016, McMasters pointed to " Russia's invasion of Ukraine and annexation of Crimea " in 2014 as the end of the post-Cold War "holiday from history" that the West enjoyed. During the event he claimed that "we have awakened to this threat from Russia" that is aimed "not at defensive objective but at offensive objectives to collapse the post-WWII, certainly the post-Cold War security, economic and political order and replace that order with something that is more sympathetic to Russian interests."
A month later, McMaster gave a similar speech at the College of William and Mary in Williamsburg, Virginia that warned of the dangers of "revisionist powers," such as Russia, China, Iran and North Korea. He also commented on the political effect that the war in Syria had in strengthening "Russia's subversive efforts in Europe" while straining America's European allies allies, already under pressure from the increased inflow of migrants.
At the end of the speech, McMaster concluded that "allies are pretty darn important" to keeping Russia, China and other revisionist powers at bay. According to Jorge Benitez, NATO analyst at the Atlantic Council, McMaster's early career was in the 2nd Cavalry Regiment stationed in Germany, which is one of only two remaining U.S. Army brigades combat teams permanently stationed in Europe, he says.
Read more: When dealing with high-level Russian business associates, you are bound to encounter intelligence officials
"McMaster has a positive view of NATO and considers allies important for U.S. national security," Benitez says. "McMaster also believes that the forward positioning of US troops in Europe and Asia not only keep regional peace, but deter conflicts that would be directly damaging to U.S. national security. [He] is a general who sees the value of NATO as regional game changer that promotes our interests against a near competitor that lacks any comparable international support."
Joint Syria Strategy With Russia?
Trump's own comments about "getting along" with Russia often revolve around joining forces against extremist groups in Iraq and Syria. McMaster's military theory and his experience in the Persian Gulf, Iraq and Afghanistan may well clash with the methods used by Russia in Syria, Shapiro says.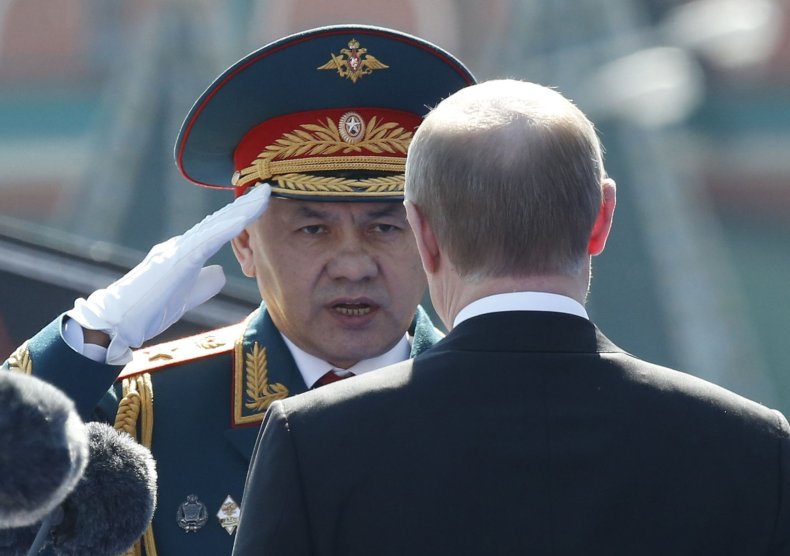 "The core of what McMaster has focused on is the counterinsurgency ideas that he and General Petraeus brought into action in 2007," he says, referring to the strategy of fighting insurgencies with precision, strong links to the civilian population on the ground and collateral cost. In Iraq, McMaster reportedly ensured his U.S. soldier units had an Arabic-speaking officer among them for every deployment and encouraged strong communication with the local people. His approach involved bringing civilians onside with U.S. troops, addressing locals respectfully and treating detainees professionally.
"This concept is quite applicable to Iraq and arguably to Syria," Shapiro says. "He will be open to the idea that U.S. military needs to be deeply involved in the fight against ISIS and the most important part of the conflicts in Iraq and Syria will be the so-called phase four, which is after you defeat ISIS, how do you maintain order on the ground."
"If we consider the Russian doctrine for defeating ISIS as 'destroy the town', that is the opposite of the counterinsurgency doctrine McMaster has spoken about for the last 10 years," Shapiro says. "You have to win hearts and minds so you don't end up fighting hearts and minds. This is not possible to in combination with the Russians at the moment."
Getting Along With Trump
Regardless of McMaster's likely positions on Russia, he will not be directly involved in diplomacy with Moscow in his new appointment. His role will depend on communicating with Trump, who seems to be an ardent believer that strong consensus with Putin is achievable, despite three of Trump's senior cabinet members voicing hard lines on Moscow for two weeks.
Shapiro isn't convinced that Trump's appointment of McMaster was based on personality or strategic conviction. One notable strategic difference is McMaster's attitude about ISIS—he has called the group an "irreligious" problem, viewing its Islamist ideology as a perversion of Islam. The Trump administration takes a much more conservative approach to identifying the group.
The two may ultimately suffer from a weak relationship.
"It is not surprising that Trump respects generals and McMaster is someone who is very easy to admire," he says. "What we have seen, however, is that Trump has been incredibly inconsistent in his picks for personnel and the policies he voiced during the campaign. Very little about McMaster links to Trump's agenda or personality. He is a quiet man of action, cerebral and deeply engaged on how you motivate people."
"It needs to be said that McMaster is an extremely admirable person," Shapiro said. "I think he will end up having a lot of trouble with Trump. His entire profile is that he doesn't seem to put up with yes-manship, even within the military context. This makes him a curious pick for the current position."
McMaster's ability to defy convention, however, is the key asset that could appeal to Trump's desire to be viewed as a president with original and inventive solutions.
"For important matters, McMaster has been willing to recognize the weakness of the traditional rulebook and instead has rewritten the book to ask tougher questions and provide more creative answers," Benitez says. "If he is listened to and supported by President Trump, McMaster is one of the few leaders who can make a decisively positive impact on this administration and provide Trump with success in foreign policy."