What Would Nelson Mandela Do? Reading Madiba in the Age of Trump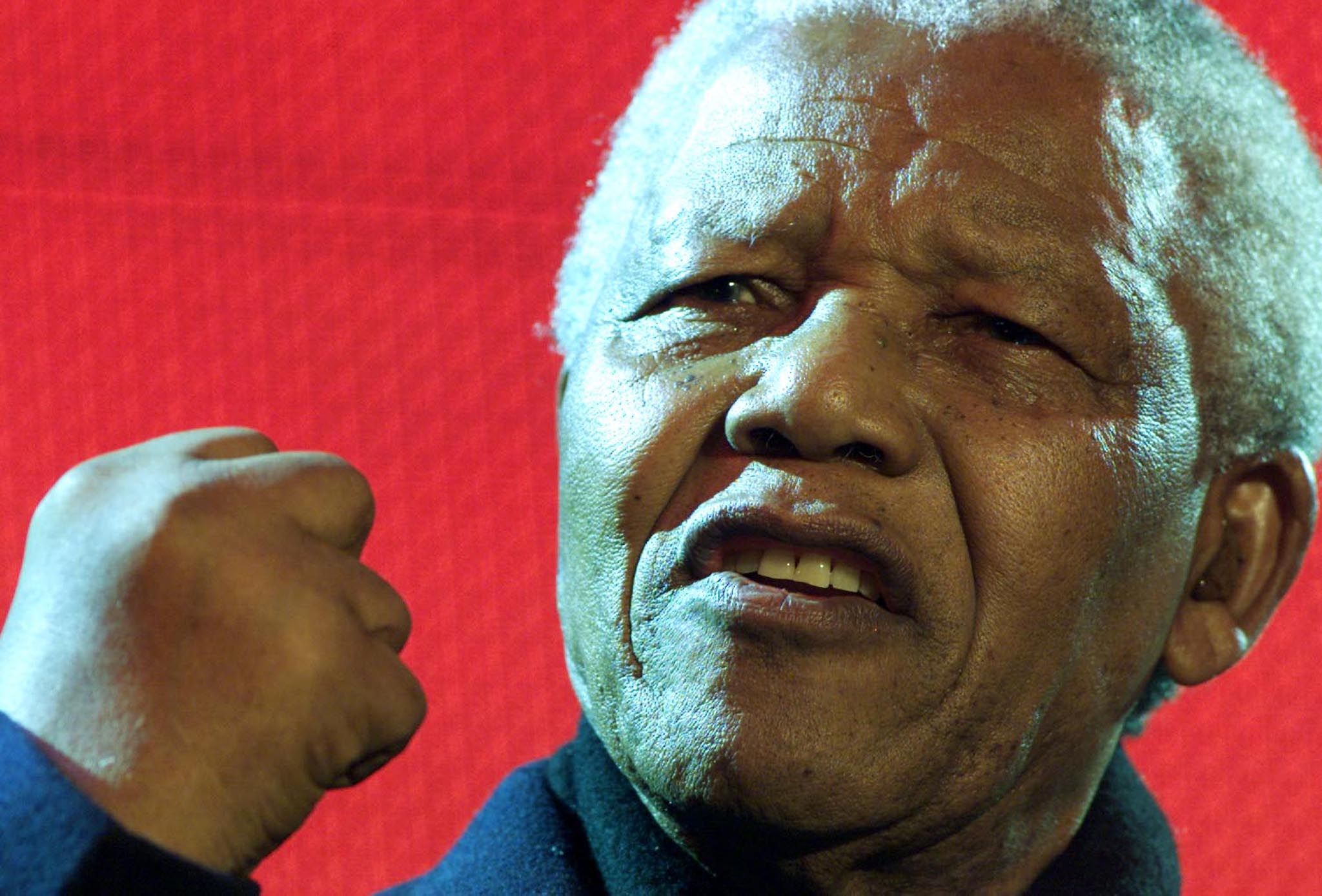 Four years ago, the world lost one of the most respected and revered political leaders of the 20th century. Nelson Mandela died in his home in Houghton, Johannesburg after spending more than a fourth of his 95-year-old life imprisoned by an illiberal and unjust regime based on racial segregation and discrimination.
Mandela's long walk to freedom did not end with his liberation from the Victor Verster prison and the election to the highest political role in his native South Africa, when he became the country's first black president. He saw the journey toward healing the country's deep racial divide and injustice continuing long after his years in power.
"But I can only rest for a moment, for with freedom comes responsibilities, and I dare not linger, for my long walk is not ended," he wrote in his 1994 autobiography.
That motto gave the title to Mandela's presidential memoir, published in the U.S. earlier this year. South African poet and novelist Mandla Langa, who knew Mandela personally, was tasked with editing Madiba's unpublished writings that made up the core of Dare Not Linger: The Presidential Years.
Langa said the Mandela Foundation approached him in 2016 requesting him to "make the book sing."
"My job was to add the musical notes to the composition Mandela had created," he told Newsweek in October on the sidelines of the Southbank Centre's London Literature Festival. He described the task as "intimidating," "challenging," and "humbling."
"For a very long time there was a certain cynicism about political life and political reality and much more about political leaders. I think Mandela brought a respectability to politics that had not been there for a long time. He made people believe there are ways to resolve problems without resorting to violence," he said.
The timing of the book publication couldn't be more appropriate, as 2017 saw the world grappling with examples of leadership that share little with Mandela's legacy.
"As a leader you might set out to solve and create a better world for all. The reality is that problems have long histories. They are like trees, they have roots and the roots go deep down. To solve problems you need patience, you need to know that things don't just happen overnight," Langa said, discussing what Mandela learnt about power.
"He knew this because he was in prison for a long time and it took a long time to come out. He also teaches us that no matter how long the time it takes for a problem to be solved, people must invest the time in solving them," he added.
South Africa still has deep-rooted problems to solve, such as rampant corruption and abuse of public funds by officials which have even tarnished Mandela's memorial service. The country's public prosecutor Busi Mkhwebane released a report Monday recommending President Jacob Zuma order a special investigation into the expenditure of 300 million rand ($22 million) for the event.
Mkhwebane found that money earmarked for infrastructure and social development projects in the Eastern Cape province, particularly focusing on the provision of "running water, electricity, sanitation, the replacement of mud schools and the refurbishment of hospitals," were instead spent to buy T-shirts and transport mourners, as the Mail & Guardian reported.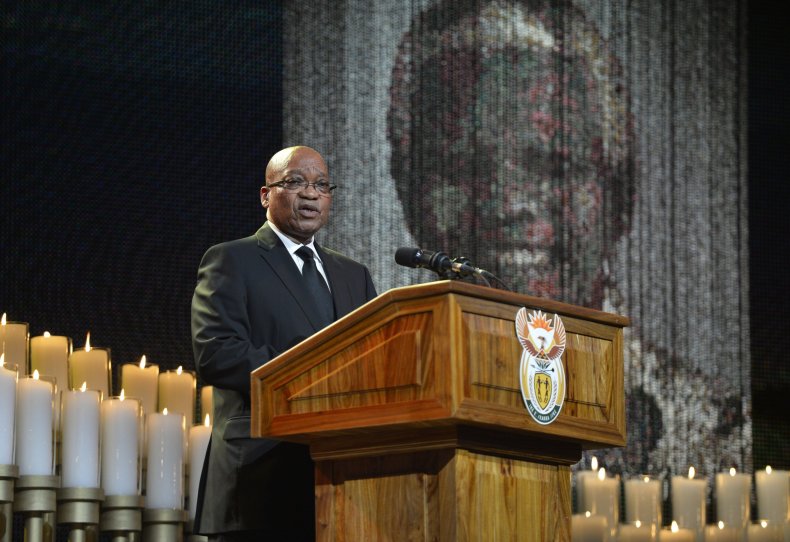 What would Mandela think of the state of the country and its leadership? "I think he would be disappointed," Langa said, adding "[But] I think he would be full of faith in the institutions that support democracy he made sure should be in place."
Langa is optimistic that democratic institutions can survive weak leadership so long as people remain willing to protest. "We have a strong civil society in South Africa. People are willing to go to the barricades, go to the streets and protest and demonstrate. That is a legacy of people who feel there are gains from the democratic process that need to be safeguarded," he said.
Mandela was also a believer in the power of global institutions and dialogue and cooperation among countries, an ideology challenged by increasingly nationalistic policies in countries such as the U.S., where President Donald Trump won the election with the slogans "Make America Great Again" and "America First."
"We are seeing many leaders not really listening or adhering to the word of those institutions and, as a result, the world we live in is a much more troubled world, because everyone is going at it alone. That creates that turbulence we are finding today," Langa said.
"If we were at a time when Mandela was alive, he would be fighting and galvanizing blocs and countries whose voice have some moral authority," he added, "The interest of the Americans is intertwined with the interest of everyone else. A shaky world is unsafe for everyone."