What Would You Do If You Found a Chicken Heart in Your KFC Like This Man Did?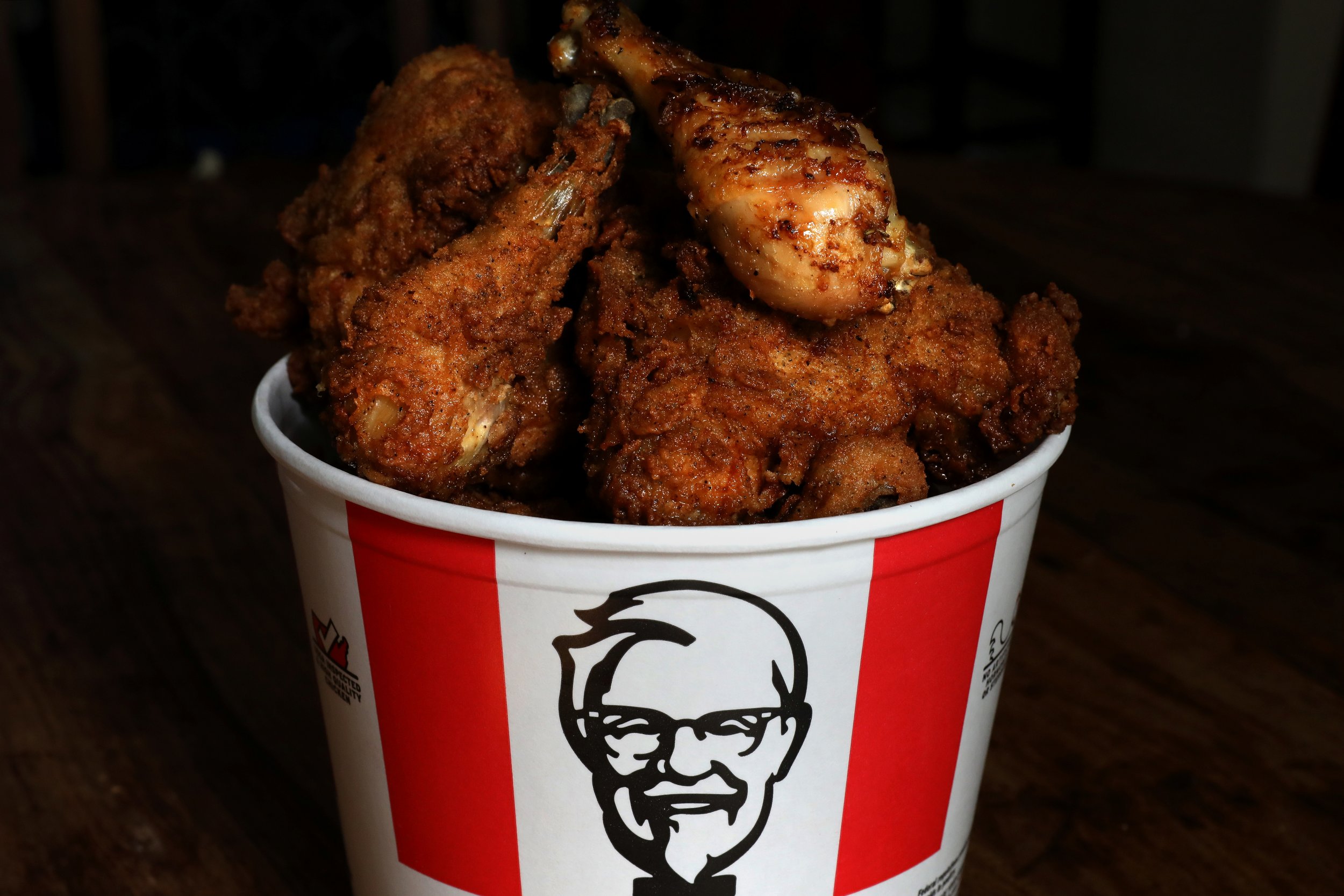 It may not be one of the secret herbs and spices, but a special ingredient was just as much of a surprise for one KFC customer.
Timothy Reeves wrote on Facebook how his poultry ordeal started when he ordered an Original Tenders box from the outlet in Narre Warren, Melbourne.
When he went to tuck into his meal, he found an unexpected extra helping of protein—a slimy heart.
"It was crumbed and in the box, [I] noticed that it wasn't right and the skin was peeling off so could see it was black underneath. When I took off the skin at first, I had no idea what it was," he told the Daily Mail.
The 21-year-old took to Facebook to complain and wrote: "Uhh KFC can you explain to me why in the world I would be getting what looks like a chicken heart in my food?.
"Is it common for you guys to do this or am I just lucky?"
Although it may not have looked all that appealing, the chicken heart would actually have been healthier to eat than his original order.
A portion of Original Tenders is packed with around 1,000 calories and contains around the recommended daily limit of 252 grams of salt, according to KFC's website.
A portion also has 53 grams of fat, which is also around the daily limit for an average person.
Chicken hearts, on the other hand, are considered to be a low-calorie protein. Popular in South America and Asia, in Brazil they are often served in churrascarias, barbecue restaurants were food is charred over charcoal.
They taste similar to red meat or the thigh meat of chicken. They are stronger in flavor than the breast and are great marinated with chili, garlic and spices, SamSinhaChef's website stated in an article headlined: "5 Reasons We Should Be Eating Chicken Hearts."
But that was far from the mind of Reeves, whose complaint led KFC Australia to apologize and insist staff had been reminded to take extra care with food preparation.
"Our chicken is hand-prepared and cooked fresh, but occasionally mistakes happen and organs are not removed when they should have been," a KFC spokesperson told the Daily Mail.
"We have provided the customer with a refund and are reminding our team to take extra care."
This week, a pregnant woman in China was shocked to find a dead rat in her soup at a hot pot chain.
The restaurant chain Xiabu Xiabu saw $190 million wiped off its value after an image of the rodent went viral.