What Is Wrong with Markelle Fultz? Thoracic Outlet Syndrome Diagnosis Explained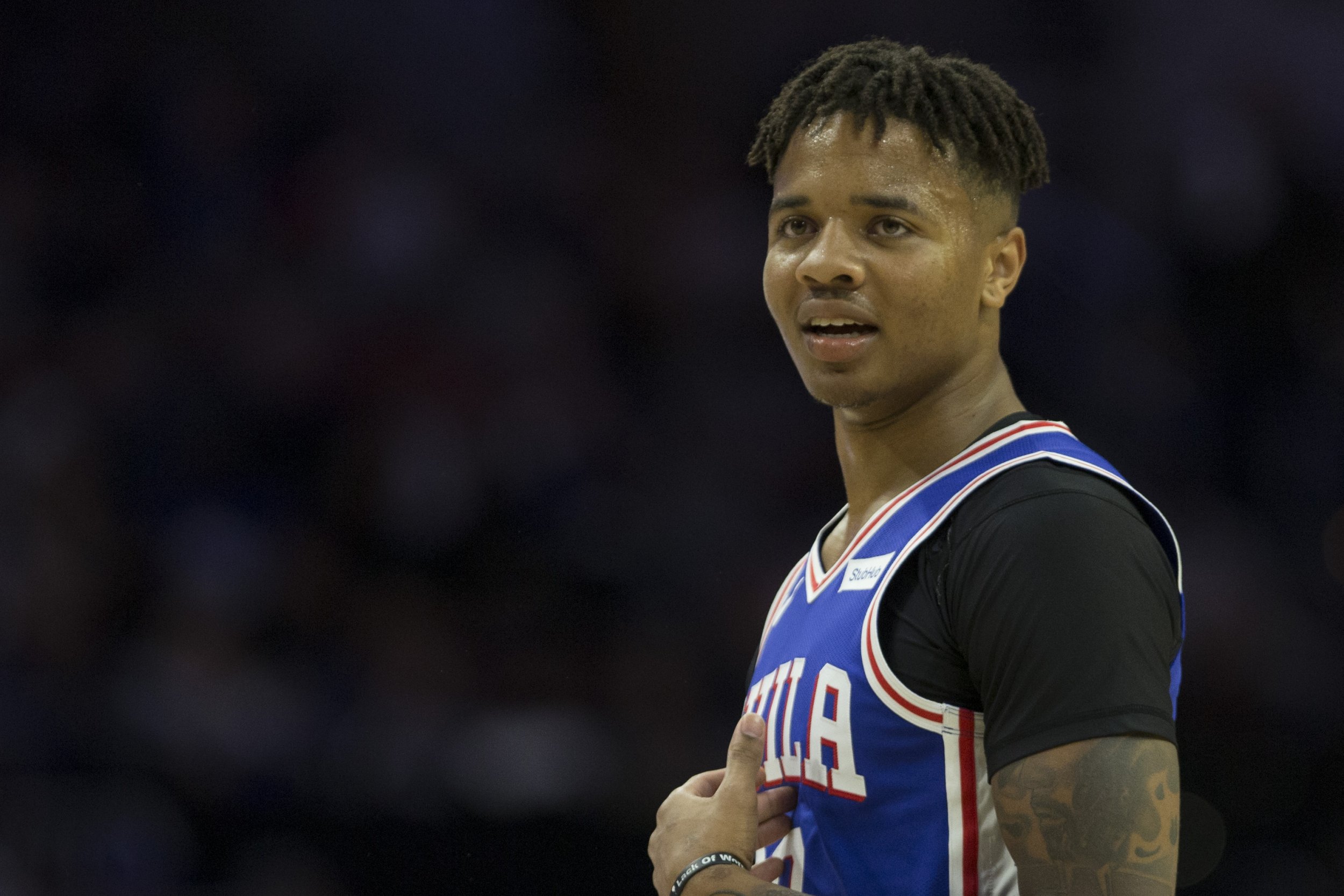 Markelle Fultz will reportedly miss out up to six weeks after being diagnosed with thoracic outlet syndrome (TOS).
ESPN's Adrian Wojnarowski reported on Wednesday that league sources had confirmed the Philadelphia 76ers guard will undergo rehab on his right shoulder.
On Tuesday, Fultz's and his agent Raymond Brothers had confirmed the diagnosis, which could keep the number one overall pick of the 2017 NBA draft out until January.
In medical circles, TOS refers to a host of symptoms and signs deriving from neurovascular compression at the thoracic outlet – the region between the neck and the shoulder, where blood vessels and nerves travel to supply the upper part of the body.
Unusual pressure in the thoracic outlet can be down to either anomalies related to a rib, an extra rib or the collarbone or to soft tissue such as muscle or ligament. The symptoms can vary greatly too.
In neurogenic thoracic outlet syndrome, nerve compromise can result in a feeling of numbness, pain and weakness or fatigue in the arm and hand. In vascular thoracic outlet syndrome, limitations in blood flow result in a feeling coldness and numbness to the arm and hand.
According to research, TOS tends to affect athletes who perform repetitive overhead movements that either applies pressure on the thoracic outlet or places tension on the nerves and muscles involved.
The condition is relatively common among baseball players, particularly pitchers. Former San Diego Padres pitcher Phil Hughes underwent surgery to address the issue when playing for the Minnesota Twins in 2016, while former New York Mets pitchers Matt Harvey underwent a similar procedure in the same year.
TOS, however, is almost unheard of among basketball players, which makes it very difficult to forecast how Fultz will react to rehab and how long it will take him to recover. The Sixers certainly hope the former University of Washington star can finally return to full fitness.
A shoulder injury limited his shooting efficiency to 40.5 percent from the field during his first season and when the issue lingered into the current campaign, the 20-year-old opted to visit a number of specialists in a bid to address it.
Since Fultz's problems first arose much of the debate has focused on whether the issue was mental or physical, with at least one NBA trainer describing it as a case of "the yips".
"People were saying it was a mental problem and it is not," Brothers was quoted by ESPN. "There's no way you're the number one pick in the world and all of a sudden you aren't able to consistently raise your arms to shoot a basketball. Something is physically wrong. Now we have the answer to that problem."