What's Wrong With the White House Correspondents' Dinner?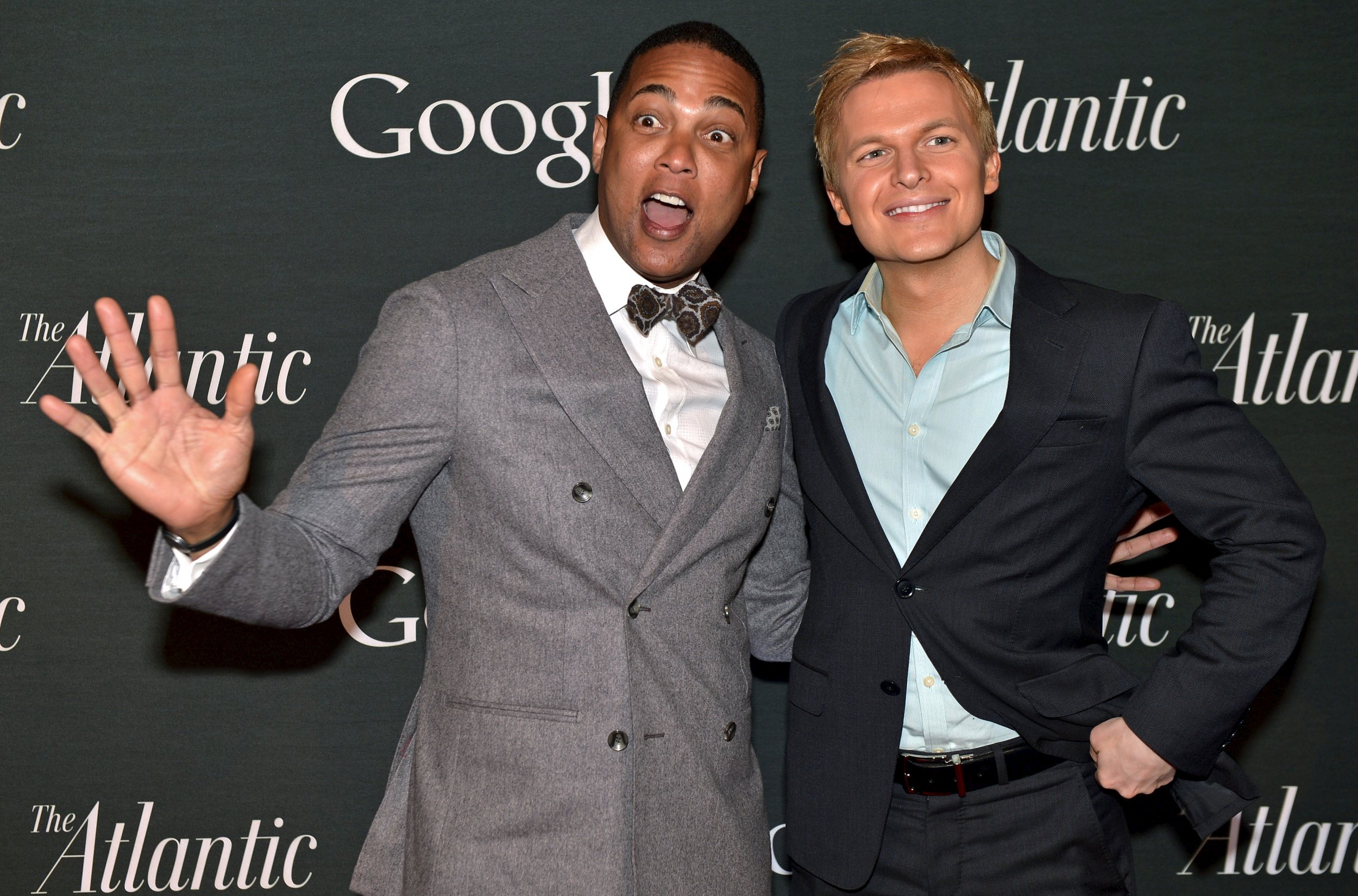 E! does live coverage of the red carpet, but so does C-SPAN: It's all part of the weird, maddening and fascinating mashup that is the White House Correspondents' Association Dinner.
What began in the 1920s as a starched meal has evolved into a multi-day collection of parties of which the dinner is only one component—even if it's a seated dinner for 2,500-plus where the president tell jokes and a prominent comedian does a set. (This year President Obama takes to the podium and Cecily Strong of Saturday Night Live becomes only the second woman comedian to take the stage, the other being Wanda Sykes.)
The dinner is fairly staid, with the Armed Forces Color Guard and White House journalists getting awards and deserving kids getting scholarships. But the rest of it—the bacchanal of brunches and parties, vodka bars and swag bags—is a bit like the Super Bowl. Yes, there's the game, but what happens between the goal posts often takes a back seat to everything else.
With all this excess comes Washington's version of a moral dilemma. Is this week of' partying too much? Does it divide the press from the people they serve, as charged by Tom Brokaw, the former NBC anchor who no longer attends these events even while MSNBC throws one of the biggest parties? Does it represent too much coziness with sources? Few people who attend any of these parties know that the dinner is meant to benefit the White House Correspondents' Association, an advocacy group formed 100 years ago when Woodrow Wilson threatened to stop holding press availabilities. Today, it still advocates for greater press access to the president—a noble goal, since each successive White House makes the president less available for reporters' questions.
Patrick Gavin knows all of this. The former Politico reporter has spent a year making a documentary, Nerd Prom, about these festivities. Gavin's film is a telling, smart look at this orgy of partying and social insecurity.
He goes behind the scenes at a local glossy magazine that covers elite life in the capital to show their party planning. They struggle to get the right guests and generate the most buzz. They discover to their delight that the actor Robert Duvall is still alive and would be great to have even if, as one staffer says, "he's half dead." But the big get is the House of Cards stars, the faux politicians of Netflix who've come to meet their real-life analogs.
Then there's the party theme designer who discusses the 100 10-foot orchids she's planning for a brunch with a boho Moroccan theme (whatever that is). As the parties expand, the original purpose of the dinner—to promote the White House Correspondents' Association or to provide an evening's respite from partisan bickering—gets more and more lost. There are sad shots of hosts at the dinner begging the crowd to keep quiet so the nice young scholarship students can hear their names being announced as they meet the president.
This kind of what-hath-become-of-us moment drives Gavin's quest to find out what is wrong with the dinner.
His mission would seem to lack any dramatic tension, since this seems to be about little more than canapes and vodka luges. But after a while you do come to see that he's on to something. If this is the biggest event each year in Washington—and it is—then what does that say about our capital and our country?
No answers are provided over how to fix this, although he offers some in this Politico piece where he says that we'd all benefit from more donations to scholarships and the association itself rather than on DJs and limos. He seems to want it all to be smaller and he may get his wish: Many of those interviewed argue that celebrities may come to tire of these events and each year there are more B-list than A-list, no DiCaprio but plenty of Duck Dynasty. Washington's been called Hollywood for ugly people but it may be that Hollywood is tiring of its capital admirers—or at least this festival of dinners that, for all of their swank and swagger, aren't in the same league as those following the Oscars and the Golden Globes.
Gavin makes a point that may at first seem obvious but is less apparent. Much of the partying at this point is corporate-driven. Big news organizations still pay for most of the best parties—somewhat inexplicably, since many are hemorrhaging money—but there are lots of corporate partners, too, showing off their cars or computers or perfumes or whatever. The entire White House Correspondents' weekend has become a marketing event, a chance to get your product on camera. If the dinner grew from 50 guys in the 1920s to a few thousand in the 1990s when C-SPAN began to cover it live, what really took the event to Super Bowl levels of hype in the last decade was the introduction of corporate dollars. He notes that companies compete to fill the swag bag given away at the People Magazine party. What might have begun as a hungry need for Washingtonians to feel glamorous is sustained by marketers and advertisers.
Still, like films about wretched excess that are meant to be cautionary tales—Scarface, Wolf of Wall Street, every VH1 rockumentary—it's easy to forget the object lesson and just want to be part of the action. As long as the companies keep throwing parties, Washington will keep coming. Gavin laments that a Washington party week should be about something more than Mardi Gras. But Mardi Gras only gets smaller when a hurricane wipes out the city. It's hard to see that happening to the White House Correspondents' Association dinner and all of the parties that go with it.