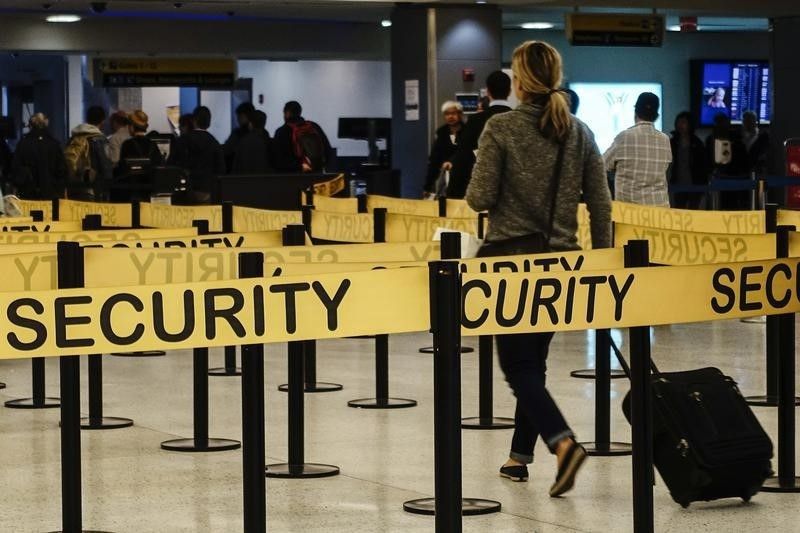 If you're flying to the U.S. from overseas, we have some good news: Laptops and other electronic devices larger than a cellphone are no longer banned on plane cabins.
The new rule that took effect on Thursday loosens restrictions on carry-on electronics but steps up other security requirements for airports and airlines.This means travelers may be subject to short interviews that could cause longer clearance times, flight delays and even recommendations to arrive at the airport earlier.
The Department of Homeland Security (DHS) announced the new measures designed to do away with the carry-on electronics restrictions in June, giving airlines 120 days to comply. The rules will impact 235,000 passengers on 2,000 flights daily to the U.S. on 180 airlines from 280 airports across 105 countries, according to Reuters.
In March, DHS banned devices bigger than phones, including laptops, tablets, cameras and DVD players, on direct flights to America from 10 airports in Egypt, Jordan, Kuwait, Morocco, Qatar, Saudi Arabia, Turkey and the United Arab Emirates, due to terrorist threats to commercial airlines and to better detect explosives hidden in electronics.
"Passengers flying to the United States may experience additional screening of their person and property," the Department of Homeland Security said in a statement in March. "We continue to recommend that passengers flying to the United States prepare for a more extensive screening process."
The Trump administration has lifted the ban, but it comes with a tradeoff.
Airlines said that new security measures for passengers could include short interviews at boarding gates or check-in areas, which could cause longer wait times and delays.
Swiss International Air Lines has requested that economy passengers check in for their flights 90 minutes before takeoff.
Korean Airlines president and COO Walter Cho expressed concerns on the measure and its impact on passengers. "We are asking customers to show up at the airport early," he told Reuters. "It's just inconvenient for the passengers."
The International Air Transport Association, a trade group that represents airlines globally, said that the new measures raise the bar on security and have piled a significant amount of work in the aviation industry, according to USA Today.
Airlines that do not meet new security standards could see a laptop ban for carry-on and checked bags imposed, according to DHS.
The department's Transportation Security Administration (TSA) has also ramped up security requirements for domestic flights. Travelers in standard TSA lines must remove all electronics larger than phones from their carry-on luggage into isolated bins for X-ray machines.