What You Need to Know About President Xi's Visit to the U.K.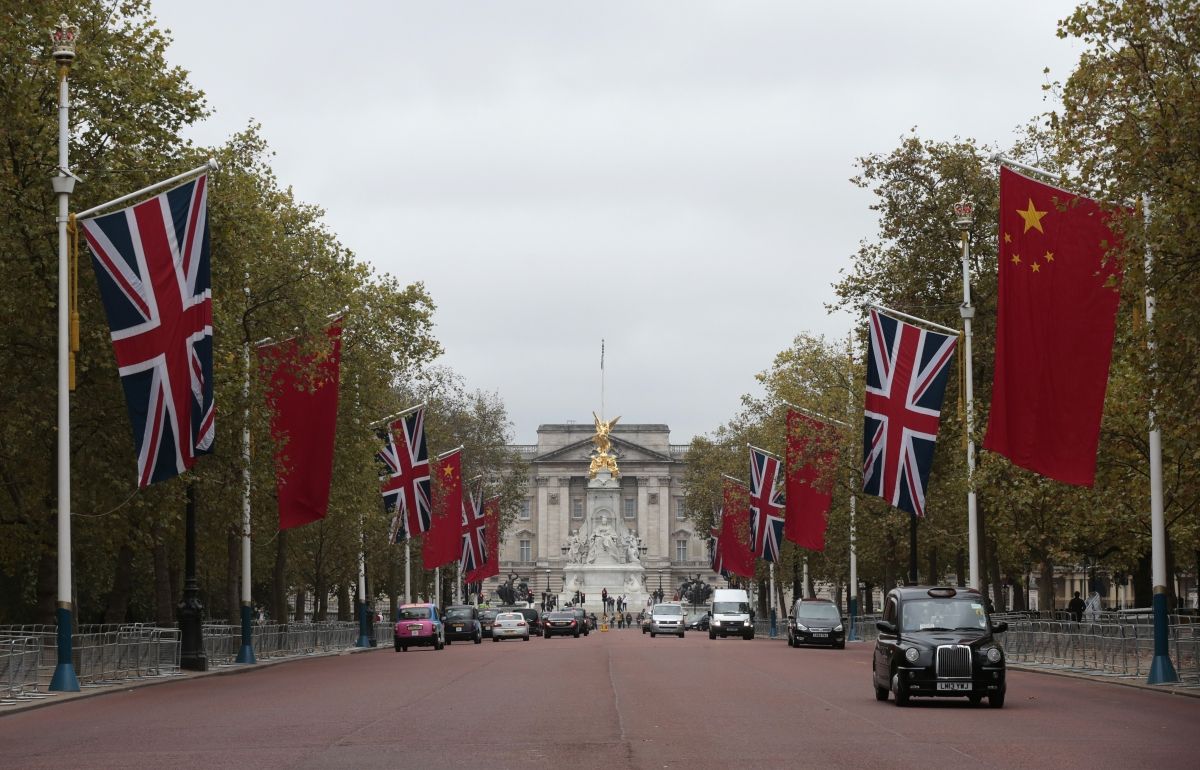 Chinese President Xi Jinping's state visit to Britain—the first to the U.K. by a Chinese leader in a decade—is set to be marred by controversy, as activist groups prepare to protest China's crackdown on human rights. Xi arrives on Monday morning, although his official tour will begin the following day. The stakes are high, as British Chancellor George Osborne has already said he's hoping to secure billions in investments. Here's are the most important points on the historic visit.
Schedule
During President Xi's four nights in Britain, ending Friday, he will stay in the Belgian Suite of Buckingham Palace, and be guest of honour at a banquet held on the grounds on Wednesday evening.
Xi will also give a speech at Westminster, pay a visit to the U.K.-China Business Summit, and he and his wife, Peng Liyuan, are set to visit Chequers, the country house retreat of the British prime minister, on Thursday. He will then fly to Manchester with Prime Minister David Cameron and Chancellor George Osborne, and to visit the National Graphene Institute, as well as Manchester City Football Club.
Prince Charles won't be in attendance at the state banquet, according to the Telegraph. Although no reason has been given for his absence, he is a known supporter of the disputed territory of Tibet, and counts the exiled Tibetan spiritual leader, the Dalai Lama, as a friend. However, the prince will attend several other events during Xi's visit, such as a formal welcome on Horse Guards Parade later in the week.
Agenda
According to Chinese Vice Foreign Minister Wang Chao, deals worth "enormous" amounts of money will be signed during President Xi's visit. The trip has been hailed by both British and Chinese officials as the start of a "golden era" between the two nations, and Osborne said during a visit to China last month that he wants the country to become the U.K.'s second-largest trading partner within 10 years.
Among the deals the two countries will be hoping to sign-off is investment by China in three new power stations currently being built in the U.K. The deal would see Chinese state companies China National Nuclear Corporation and the China General Nuclear Power Group take stakes in the two stations.
Cameron is likely hoping that Xi's visit will mean that his 2012 meeting with the Dalai Lama will finally be forgotten. China reacted furiously to the meeting, imposing an 18-month diplomatic freeze on British ministers and warned Cameron that there would be "serious consequences," although in 2013 the prime minister toured China with a large business delegation, suggesting heated relations had cooled down.
Controversies
Amnesty International and other human rights groups have vowed to stage a protest on Tuesday when President Xi parades up the Mall to Buckingham Palace in a horse-drawn carriage. Amnesty says that under President Xi's watch China has seen the largest crackdown on human rights in a generation. According to the group, at least 245 human rights lawyers and activists have been targeted by Chinese officials since July, and at least 30 are still missing or in police custody. Liu Xiaobo, who won the Nobel Peace Prize in 2010, is halfway through an 11-year sentence for "inciting subversion of state power," after he helped write and circulate an online petition called Charter 08, calling for gradual political change in China.
"The visit comes amidst a marked deterioration in the human rights situation in China under President Jinping's leadership," Amnesty has said. "The government has ratcheted up censorship of the internet, clamped down on civil society, increased its ideological controls over the media and academia, and launched several large-scale crackdowns on human rights defenders, lawyers, and activists."
"We have two targets," explains Alistair Currie from the campaign group Free Tibet, one of the groups involved in the protests. "Firstly President Xi Jinping, who has overseen a major crackdown on Tibet and human rights in China. Secondly our target is the U.K. government which has cosied up to China at the expense of Tibet and human rights."
Free Tibet also says that it is "very hopeful" that Labour leader Jeremy Corbyn will raise the issue of human rights abuses with the Chinese delegation. "He has been a long term friend of Tibet," says Curry. "But our key ask is that the government raises human rights and Tibet in public. Obama raised both at a joint press conference in September and we expect no less from the U.K. government."
China's ambassador to the U.K. told the BBC on Sunday that his country would not "shy away" from discussing human rights.
U.S. and U.K Relations
President Xi's visit to Britain comes amid heightened tensions between the U.S. and China. The U.S. Navy has said that it intends to soon challenge China's territorial claims in the South China Sea, according to the Financial Times. Beijing has embarked on a series of "land reclamation" exercises that have intensified in recent months, while Washington fears Beijing is constructing military facilities.
In March, an Obama administration official accused the U.K. government of a pattern of "constant accommodation" of China, in a comment made to the Financial Times, after Britain decided to join the Asian Infrastructure Investment Bank (AIIB), a new China-led financial institution. According to Robin Niblett, director of the independent policy institute Chatham House, said Britain is betting that the U.S.-China relationship will stay in tact for some time.
"In the end, if China and the United States were to end up in a 'hot' situation with their forces coming into conflict, and Britain had to choose it would choose the US," Niblett said in a press briefing today. "Because in the end, the U.S. is the protective circle of the U.K.'s relationships; it is the circle that represents the U.K.'s insurance policy. And Britain would have to be very careful to be on the wrong side of such a conflict. So Britain is betting on the belief that the U.S.-China relationship will hold itself together in the future."