What You Need to Know About Seasonal, Summer and Winter Tires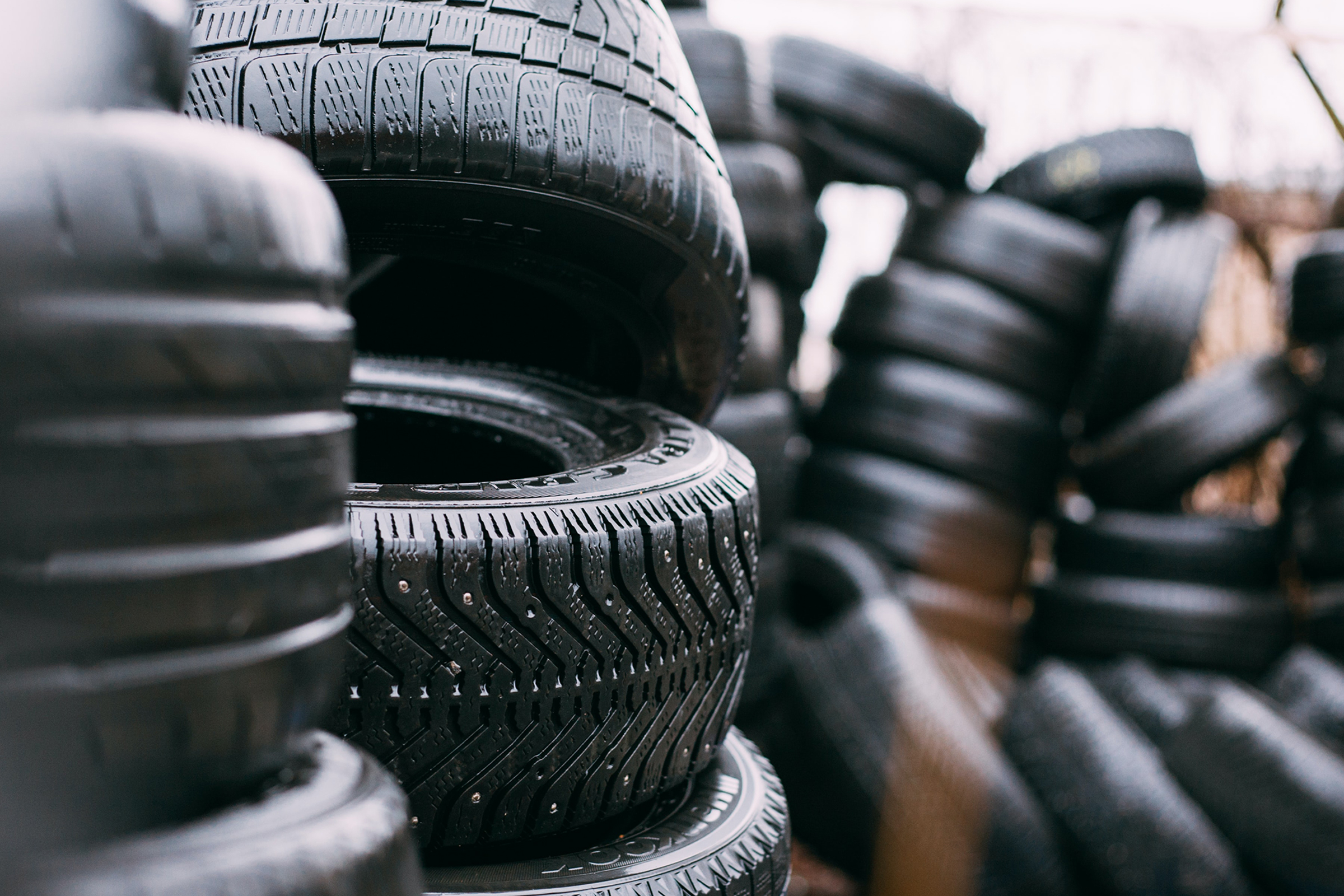 When temperatures fall under 45 degrees, winter tires with deeper treads are a solid option for navigating snowy and icy roads. However, as temperatures begin to rise to about 45 degrees, making the switch back to summer tires can provide a better grip for wet and dry roads.
Tires are constructed with different patterns of grooves and ridges along their surfaces called tread. Tread increases a car's traction on the road and diverts water from beneath the tire in wet conditions. Although tires are designed to provide consistent performance throughout their lifetimes, tread gradually wears down over time and loses its effectiveness.
Winter tires are specifically built to work best in colder temperatures with thicker rubber and deeper grooves. In comparison, according to tiremaker Goodyear, summer tires tend to become stiffer and more inflexible with colder ambient temperatures, giving them less grip in the winter months.
Summer tires work best in warmer temperatures, as they have tread patterns molded with shallower grooves to handle dry and warm pavement better.
The average tire has a life of between 25,000 and 50,000 miles before they need to be replaced, according to a report from Kelley Blue Book. Every car owner's manual includes specific recommendations regarding how and when to replace tires for that vehicle.
The Kelley Blue Book report explains how driver habits are another factor in the life of a tire. Fast cornering, heavy braking and rough road surfaces can all contribute to wear.
Because tires can also degrade when they're not being used, the National Highway Traffic Safety Administration (NHTSA) recommends that drivers check tire pressures at least monthly. The agency also recommends that tires be replaced every six years regardless of the number of miles driven. However, on average, you should replace tires every three or four years.
There are three main types of tires: all-season, summer and winter.
All-season tires come in S- and T-speed ratings. According to Consumer Reports, they are commonly fit to mainstream cars and SUVs and are known for good all-weather grip and long mileage. Performance all-season tires come in H- and V-speed and fit many newer cars, and the rating means they can handle higher speeds than S- and T-speed rated tires.
Ultra-high-performance all-season and summer tires typically come in ZR-, W-, and Y-speed ratings for sports cars and performance sedans.
You can identify winter tires by their deeper, more defined treads and a mountain or snowflake design on the tire's sidewall.
Consumer Reports states that people often choose a direct replacement tire when a car is still relatively new. But as a car ages, consumers become more inclined to switch to another model based on performance or price.
Finding tire replacements can be simple. Online retailers like TireRack.com and TireBuyer.com allow buyers to search for their vehicle and find the tire they need. Some sites like SimpleTire.com go further, giving consumers personalized choices and an all-in-one price, including installation at a local retailer.