What You Need to Read Now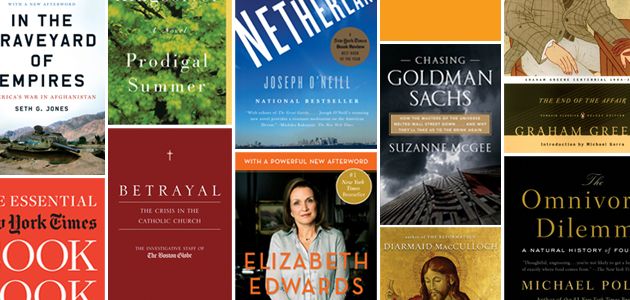 The world is a crazy, mixed-up place, isn't it? A year ago, who would have predicted the downfall of Tiger Woods, BP, Carrie Bradshaw, Toyota, Al and Tipper, Dubai, Law & Order, and the KFC Double Down sandwich? (OK, that one is wishful thinking.) While we'd like to claim that we saw the end of Sandra Bullock and Jesse James coming, we're no clairvoyants, either. But we can offer a consolation prize: this list. It's a sort of literary road map to the most important stories of the moment, as explained by some of the best minds in their diverse fields. Read it, and we promise you perfect hindsight.
Before Glenn Beck, there were—well, lots of cranks and soreheads just like him, and on both ends of the political spectrum. Call them the winners of our discontent.
Hot summer reading for a cooling economy. Intelligent, slightly oblique takes on the big-picture issues of the day, from climate change to financial reform.
Pretty much since we got here, Americans have been arguing over the right time to hang out the no vacancy sign.
Who knows why environmental catastrophes bring out the best in contemporary novelists, but thank goodness they do.
Without its inspiration, there would be fewer novels, fewer operas—but many more politicians still in office.
Food as economic and social marker, as nutrition, as just something good to eat—not many of us can think clearly about the subject. These writers can.
Harsh, extreme, unforgiving—all words that describe the Taliban, and the countryside that nourished the movement.
He doesn't just get to wear the big hat; he also has to carry close to 2,000 years of very heavy history on his infallible shoulders.