What You Need to Read Now: Adultery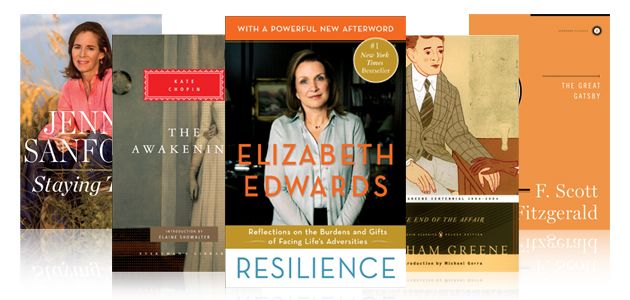 The Awakening | by Kate Chopin
Chopin's portrait of a woman's doomed but beautiful liberation from the mores of her time is a Women's Studies 101 staple.
The Great Gatsby | by F. Scott Fitzgerald
If there's a better look at the way class differences shape the creation as well as the destruction of love, we don't know it.
The End of the Affair | by Graham Greene
So romantic, so melodramatic, so war-torn. It cannot help but make the reader long to feel insane with love, damn the consequences--just for a minute.
Resilience | by Elizabeth Edwards
If you are a schadenfreude addict, Edwards's memoir of her life just before we found out her husband was an ass will keep you up all night reading.
Staying True | by Jenny Sanford
A first-rate act of revenge. The former first lady of South Carolina holds nothing back in describing her husband's affair, and it makes for delicious reading.