What You Need to Read Now: Immigration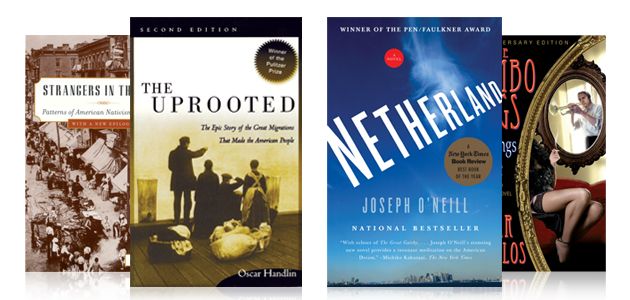 The Uprooted | by Oscar Handlin
Winner of the 1952 Pulitzer Prize in history, Handlin's chronicle of the European-immigrant experience in the late 19th and early 20th centuries helped launch immigration studies as a discipline.
Strangers in the Land | by John Higham
A seminal 1955 study of American nativism exploring the roots of xenophobia and offering insights that are as relevant as ever today.
The Mambo Kings Play Songs of Love | by Oscar Hijuelos
The rich, evocative tale of the Castillo brothers, Cuban immigrants who work menial jobs by day and play their enthralling music in New York's Latin dance clubs by night.
Netherland | by Joseph O'Neill
Set in post-9/11 New York, this lively, emotionally exacting story traces the fracturing of the Dutch-born narrator's family and the refuge he finds in the city's Caribbean-dominated subculture of cricket.