What Young People Think of Trump, His Budget and the Economy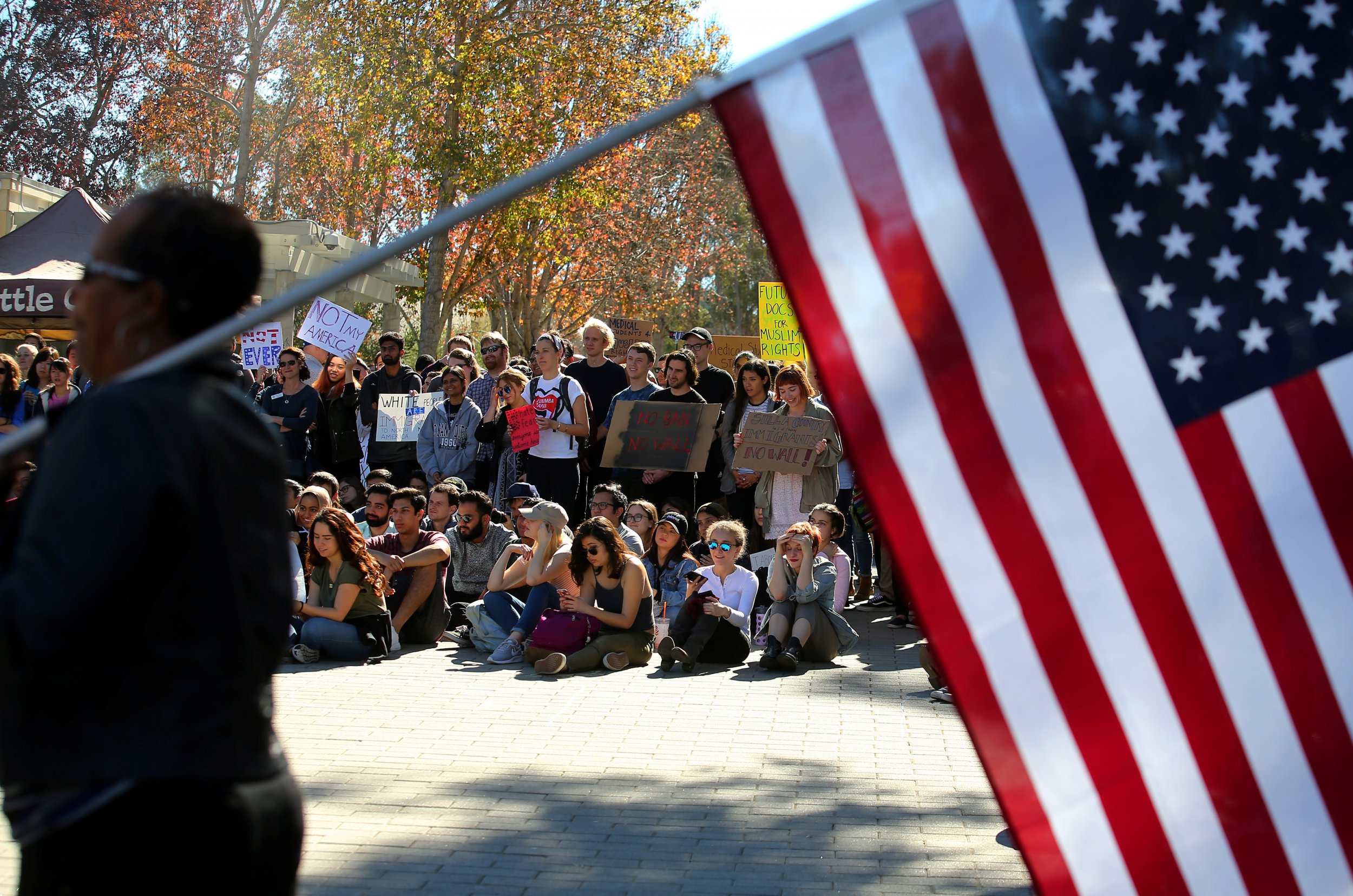 Young people aren't thrilled with President Donald Trump's proposed budget, according to a new GenForward survey released Wednesday.
GenForward, a project of the University of Chicago, found that young people age 18-34—the so-called millennials—largely thought the president's proposed budget helped rich people more than the poor or middle class. That's of particular concern to young folks, who are focused on increasing wages, increasing job growth and reducing income inequality, according to GenForward, which focuses particularly on making sure people-of-color are properly represented.
Trump's proposed budget would make cuts to programs essential to many poor people including funding for food stamps, student loans and disability payments, while ramping up spending on defense and border security.
That's counter to what many young people want. Seventy percent of African-American respondents, 81 percent of Asian-Americans, 76 percent of Latinos and 73 percent of whites supported raising taxes for people who make more than $1 million annually, according to the poll. But 72 percent of African-American respondents, 57 percent of Asian-Americans, 75 percent of Latinos and 61 percent of whites supported lowering taxes for the poor.
Millennials across the board did not feel great about the economy's standing. Just 13 percent of African Americans, 28 percent of Asian Americans, 19 percent of Latinos, and 29 percent of whites felt the U.S. economy today was either very or somewhat good, according to GenForward.
"Our findings suggest that any political party or politician seeking to attract the millennial vote will need to pay attention to the ways race and ethnicity shape their political preferences," said Cathy J. Cohen, GenForward lead researcher and chair of the department of political science at the University of Chicago, in a statement. "They are not one big homogenous group."
The GenForward survey interviewed 1,853 people, mostly online, from April 14 through May 1. The margin of error for the overall sample was plus or minus 3.46 percentage points. Among subgroups the margin of error was plus or minus 6.81 percentage points for African Americans, plus or minus 8.24 percentage points for Asian Americans, plus or minus 7.19 percentage points for Latino/as and plus or minus 6.43 percentage points for whites.
Other polls have found young folks' views don't typically align with those of the president. A survey in March found a majority of Americans age 18-30 thought Trump's presidency was illegitimate while a poll in April found 40 percent of young folks gave him an "F" grade on his job performance.
Exit polls found 55 percent of people age 18-29 voted for Democratic nominee Hillary Clinton in the 2016 presidential election, while 36 percent voted for Trump and nine percent voted for someone else or didn't give an answer.