What Is Zelenka And Why Does Kremlin-Critic Navalny Keep Getting Splashed With It?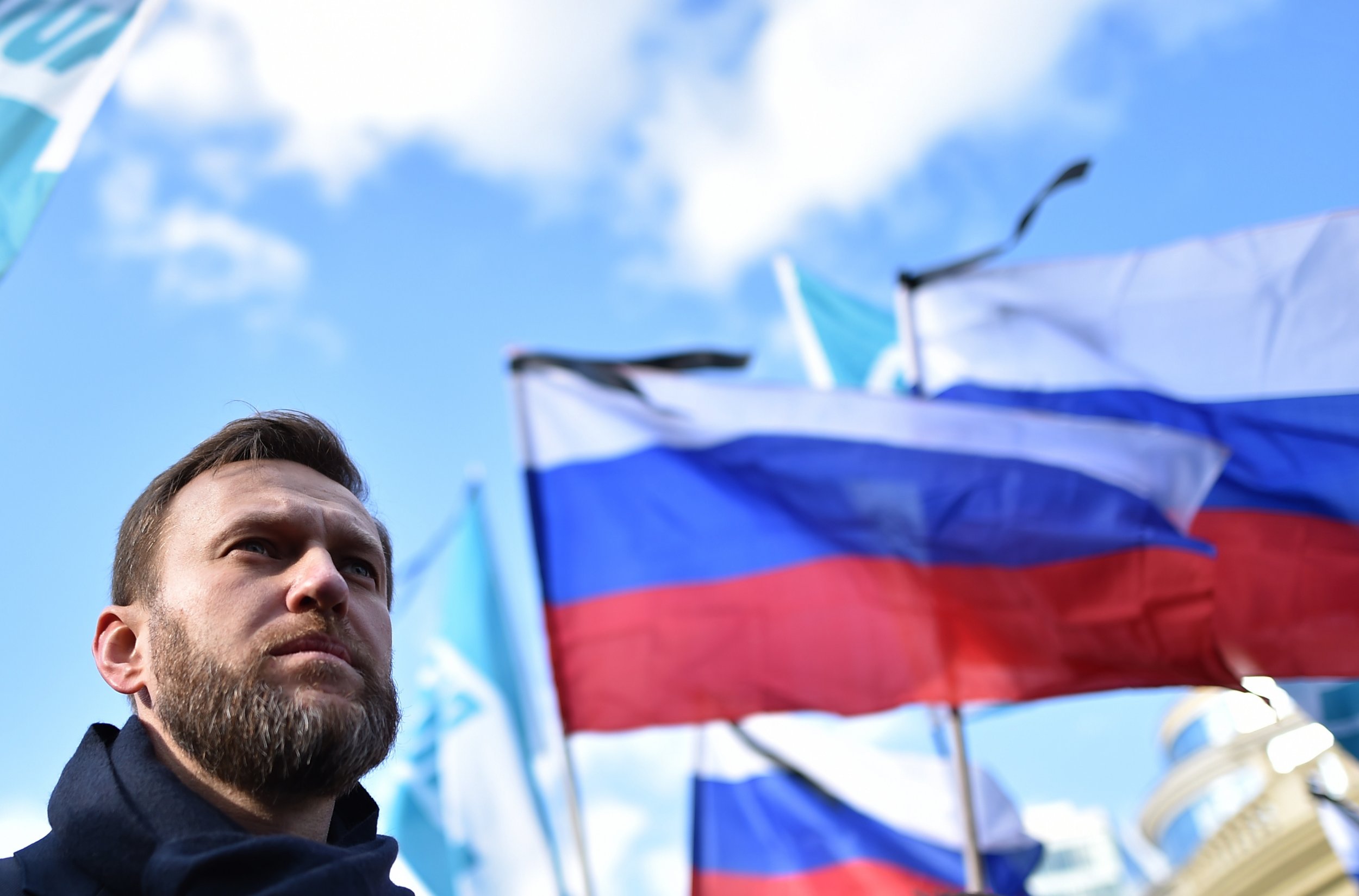 Russian opposition figurehead Alexei Navalny is sporting a green face in his campaign to unseat Russian President Vladimir Putin at next year's elections.
His research into alleged corrupt dealings of Russia's elite have already provoked Putin's one time replacement, Prime Minister Dmitry Medvedev, to reach his lowest-ever approval rating this month. Navalny's dogged political agitation has serious drawbacks, however, which is why he checked into hospital Thursday with chemical burns in his right eye.
During a drive through Moscow with the windows down on Thursday, a stranger splashed Navalny in the face with a green substance that has infected his car seat, skin and burnt his right eyeball, swelling the socket like a balloon, his press secretary Kira Yarmysh wrote on Twitter.
The substance in question is called zelenka and it is not the first time it has made contact with Navalny's face. Last month, while opening a new office for his Fund for Combatting Corruption (FBK) in the city of Barnaul, moss green liquid was once again splashed on his face after a stranger doused him with it in the street.
"It burned a great deal and I thought it might be acid," Navalny said after the incident, the Interfax news agency reports. "It was zelenka ."
The liquid is not as harmful as acid and the effect not as gruesome as the inflammation Navalny sported on Friday morning after too much of it had drenched his eyeball. But as an antiseptic it can still cause burning to softer tissues, especially eyes. Kremlin critics besides Navalny have also had the green, ethanoic spray aimed at their heads.
Earlier this week, blogger and anti-corruption campaigner Ilya Varlamov found himself under attack by mystery assailants in Stavropol. Ironically, Navalny had set aside time to talk online about that incident on Thursday, before he himself became the green substance's latest victim.
Over the last seven days, besides Navalny and Varlamov, the antiseptic has struck elsewhere. Russian investigative journalist for Radio Free Europe Galina Sidorova had zelenka splashed in her face in Yoshkar Ola, while in Moscow Natalia Fedorova, a campaigner for the liberal Yabloko, was temporarily blinded by an as yet undetermined burning splash of liquid to the face.
The first prominent attack of 2017 happened when the leader of Russia's liberal Parnas party and former minister Mikhail Kasyanov became the target of the green splash by a man reportedly shouting "Russia with Putin" in February.
Kasyanov had been marching in memory of his late party co-chairman Boris Nemtsov who was shot in February 2015 in central Moscow in a case which the Russian government has refused to implicate itself.
Although the attacks are now becoming common for Kremlin critics, zelenka has also been used outside Russia's borders. Former Ukrainian Prime Minister Arseniy Yatsenyuk and leader of the country's Radical Party Oleh Lyashko have both fallen victim to the chemical.
So what is it? Pavel Vorobyov, professor at Moscow's State Medical University describes the substance as both a "coloring agent" and "antiseptic," national newspaper Argumenti i Fakti reports, and it is readily available in most pharmacies across the former Soviet Union. It is not barred from medicinal use overseas but is seldom used. It is ethanol-based but weaker, so it doesn't dry the skin as harshly.
It is widely-used in the home when children have chickenpox, as it is less harmful than iodine but the green tint is much tougher to wash out than a clear antiseptic.
It is also cheap. A one percent solution of 10 milliliters goes for five rubles in pharmacies, which is roughly nine cents.
On Thursday night Navalny appeared on his vlog, apologizing to viewers for not being able to look at them with both eyes. He also had a warning for any future attackers, boasting that his green face would only inspire crowdfunding campaigns. "The more of these incidents there are the more (people) send us money," he said.