'What/If' Star Blake Jenner on Possible Season 2 Coming to Netflix
There could be a Season 2 of What/If, and if there is, Blake Jenner wants to be a part of it. The Netflix star talked about his role on the series, where he plays Sean Donovan, a former baseball player who gets blackmailed by Renée Zellweger's enigmatic Ann Montgomery, a wealthy and manipulative mogul.
Jenner, who spoke with TV Line, liked how Mike Kelley, the created of the series, ended Season 1. "It wasn't tied with a bow. It leaves it up to the audience to think about what could be next," he said on Sunday.
Kelley had previously told TV Line that if Netflix were to renew What/If for a second season, he would want each actor to play a different role—it's something Jenner would enjoy returning for.
"If it works out for everyone, timing-wise, I'd love to know what else is cooking in Mike's brain," Jenner said. "Knowing him, I think he'd do us all a solid and have us play completely different characters, which I'd be excited for. I want to be someone really f–d up and dark, even more so than Sean."
Jenner has put some into the role. "I've been boxing for years, so I'd like to play a down-and-out boxer. Or maybe a drummer," he mused. "Like, a musician or a drug addict."
A large part of Jenner's scenes in Season 1 was done with Zellweger, an actor Jenner has always admitted. "I was such a huge fan of hers growing up, so it took me a minute to come to terms with the fact that I got to work alongside this amazing Oscar-winning actress," Jenner told TV Line. "And then it was just like, 'You ready? Pucker up!'"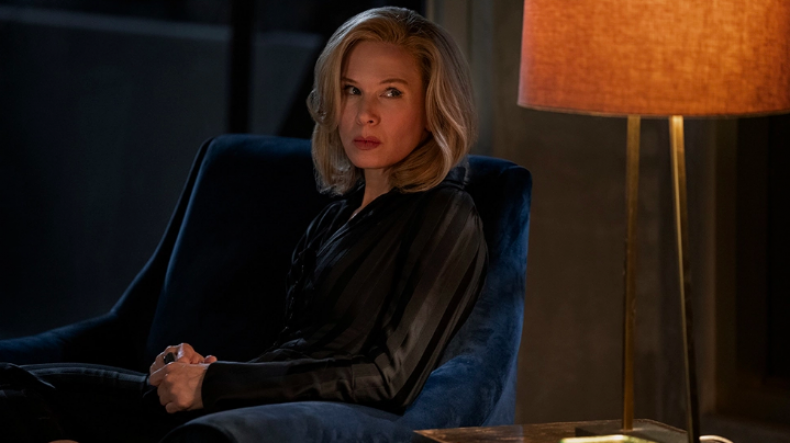 He continued to gush over his co-star. "No, she's honestly so down to earth and cool," Jenner, 26, added to the publication. "She inspires you to be a kinder human, always. And I love the way she dives into her role, it's really inspiring. There have been a few times in my career that I've gotten to work with someone whose movies I grew up on, but this was the most surreal."
Zellweger, 50, was thrilled to take on the role of the devious business tycoon.
"I want to play. I wanted to play. I love that this woman is so audacious and free and that she taps into her entitlement and her power and her sexuality to manipulate everybody and everything around her to get what she wants," she told Fox News in May. "That's not something I do every day. So it was fun."
In her next role, following a nearly six-year hiatus before What/If, Zellweger will take on the role of Judy Garland for the biopic, Judy, due in theaters this September.
What/If is currently streaming on Netflix.