What's The 15% Challenge and Which Brands Are Getting Involved?
As nationwide protests continue the national conversation about racial equality and systemic racism, Sephora and the 15 Percent Pledge have teamed up to provide more in-store space for black-owned brands.
The three-step initiative was created by Aurora James, the founder behind footwear brand Brother Vellies. The 15 Percent Pledge is asking major store chains to evaluate and restructure how they empower black brands, ultimately ensuring they receive 15% at least of the store's shelf space.
Target, Whole Foods and Shopbop have been asked to join the mission on the official website. The pledge doesn't stop at providing store space. The pledge encourages stores to challenge their own preconceptions and to draft and carry out a plan to help empower black businesses.
Yesterday, Sephora stepped forward and became the first retailer to participate in the brand new campaign. As part of Sephora's first step, the personal care stores will provide 15 percent of their shelf space to display products of black-owned companies. Though the beauty store chain currently sells about nine black-owned brands, Chief Merchandising Officer Artemis Patrick acknowledges the company can strive to do even better.
"We are inspired to make the 15 Percent Pledge because we believe it is the right thing to do," said Patrick to CNN.
"We're going to have complete transparency around that and share that information publicly in the next couple of weeks," added James. "And every single time they onboard a new black business is really going to feel like a victory moment for me."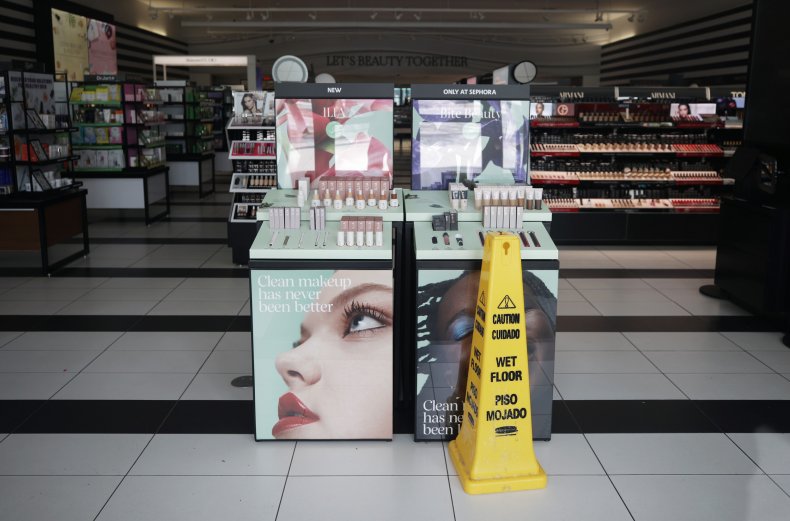 On Wednesday afternoon, the French multinational chain made the announcement on social media and mentioned how they will follow through on their commitment. @Sephora tweeted, "We recognize how important it is to represent Black businesses and communities, and we must do better."
On Monday, James called out Whole Foods as an example on Instagram and expressed how the supermarket chain could help if they participated in the pledge. She highlighted the plight of the black farmer in her open letter to them. She wrote, "Whole Foods if you were to sign on to this pledge, it could immediately drive much needed support to Black farmers. Banks will be forced to take them seriously because they will be walking in with major purchase orders from Whole Foods."
Though Sephora was the first brand to sign the 15 percent pledge, they certainly will not be the last. A representative from the 15 Percent Pledge has not responded to Newsweek's request for comment.