Have you ever wanted to appear in a Jurassic Park film and get eaten by a dinosaur? What about playing a round of golf at Pebble Beach with Bill Murray and Justin Timberlake? How about some field passes for batting practice and dinner with Yankees star Aaron Judge? Now could be your chance!
Introducing, the All In Challenge (#AllInChallenge). The online fundraiser using auctions and sweepstakes to help raise money for those suffering during the coronavirus pandemic. Dozens of musicians, actors, athletes and moguls got extremely creative when offering unique and memorable experiences for their fans.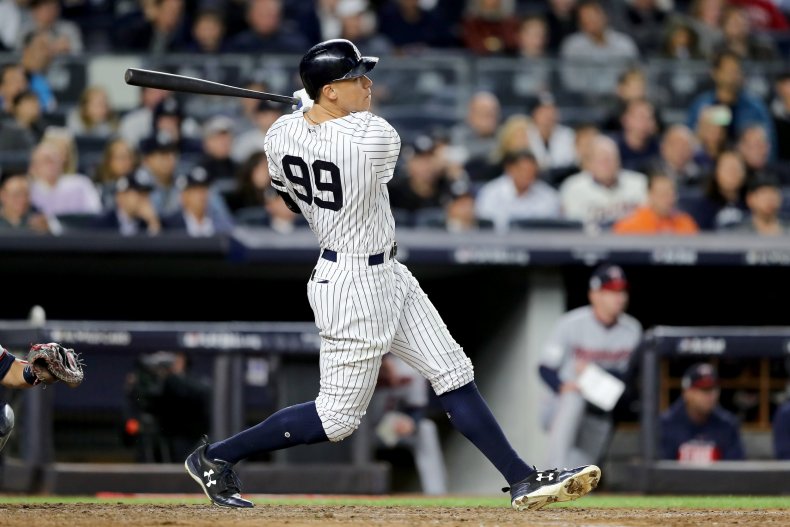 Michael Rubin, co-owner for the Philadelphia 76ers and New Jersey Devils, put together the All In Challenge. "Together what we want to do is literally build the largest movement with all the best entertainers, celebrities, athletes, business titans coming together to make a real impact on this issue," Rubin said in an Instagram video announcing the challenge.
To get involved, celebrities make a video where they accept the challenge, explain why they're getting involved, and reveal what they're donating to the cause.
Rubin kicked things off by challenging Joel Embiid, Ben Simmons, Meek Mill, Kevin Hart, Magic Johnson, Alex Rodriguez and TikTok stars Charli and Dixie to get involved. From there, the sweepstakes gained traction.
"Being stuck at home with no sports and watching WAY too much news, my heart bleeds for everyone affected by this horrible virus and I keep thinking, what else can we do and where can we make an immediate impact?" he continued.
The funds raised from the All In Challenge will go to Meals on Wheels, No Kid Hungry and America's Food Fund, which directly benefits Feeding America and World Central Kitchen. These organizations are dedicated to making sure people have food during this pandemic. Access to food has become challenging for students who relied on school lunches, those unemployed, and seniors quarantining at home.
The online sweepstakes kicked off on April 14. So far as of May 1, the All In Challenge raised over $27 million.
In order to enter, you must go to the All In Challenge website. There, you can choose from dozens of once-in-a-lifetime prizes, and enter for as low as $10. For $10, you get 10 entries and $25 for 25 entries. However, if you donate a bit more, say, $50, you get 100 entries, and $100 for 200 entries. There is a limit of 1,000 entries per person, which is as good of a chance as anyone will get to meeting their favorite celeb through the All In Challenge.
Fans can also bid on auction items, but those price tags are a bit steeper. The current bid to get a tour of Lambeau and go to a Packers Game with Aaron Rodgers is $85K. A round of golf and dinner with Peyton Manning sold for $525K, according to TMZ.
By making a donation, you could win and be part the coronavirus relief effort...and with any luck, win a once-in-a-lifetime opportunity thanks to your contribution.