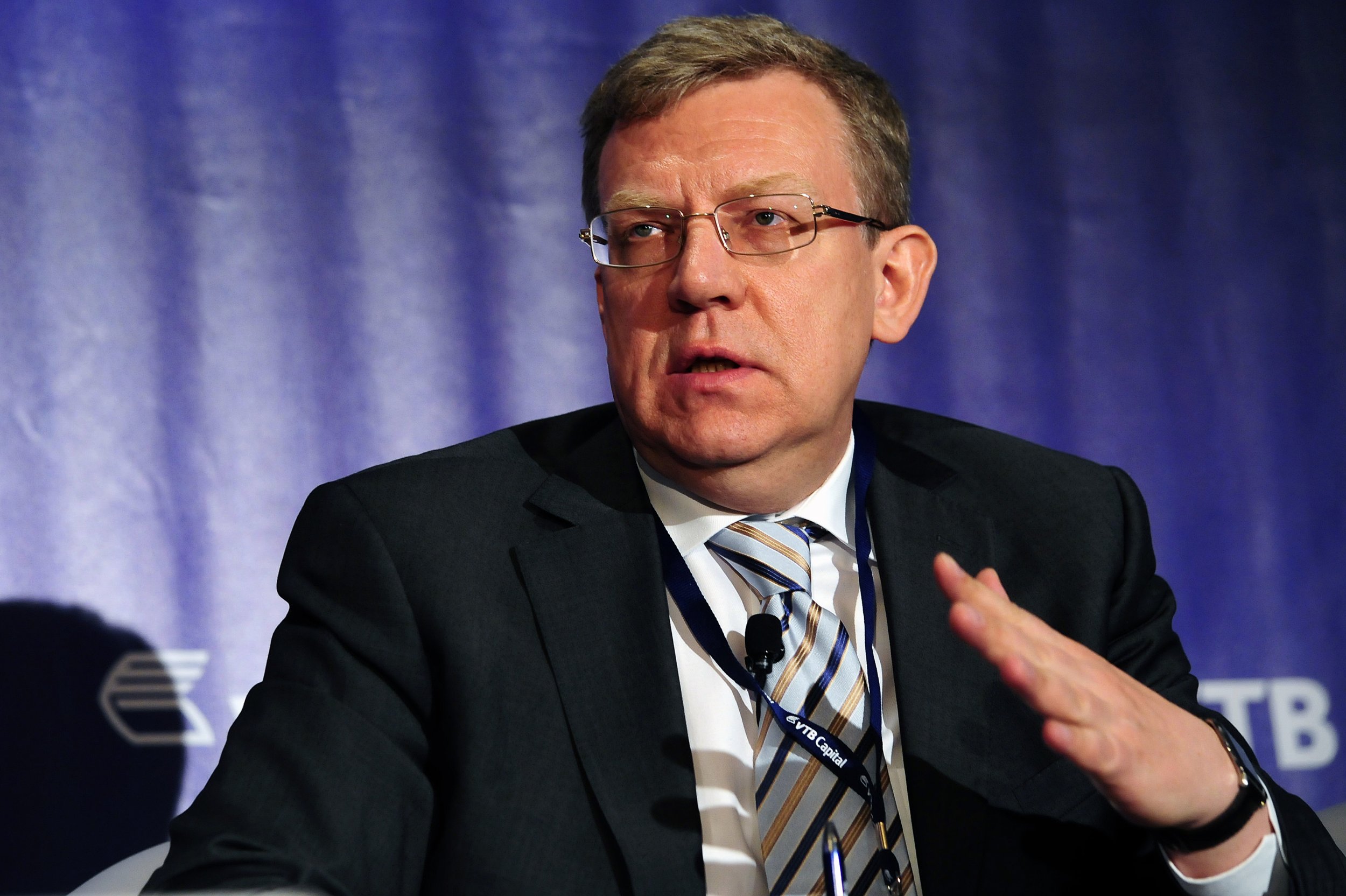 This article first appeared on the Kennan Institute site.
Traditional opposition in Russia, negligibly small and weak, is no longer a target of the Kremlin's designs. Putin is now dealing with challenges that are invisible to the naked eye.
The year 2017 will mark the centennial of the Russian Revolution; an occasion too symbolic to ignore. The year 2018 will see presidential elections, and Putin will announce whether or not he will try to remain in the Kremlin for yet another term.
Two major political projects, both launched in April and both involving men close to Vladimir Putin, may help us understand the Kremlin's thinking about its future. One project has to do with domestic security; the other is about strategic policy planning. Both were long in the making and are the Kremlin's responses to mounting economic and political pressures.
The first project is Putin's decision, announced in early April, to create a new security agency, the National Guard of Russia. Putin chose Viktor Zolotov, the long-time head of the president's personal security unit who served as Commander of the Russian Interior Troops for the past two years, to lead the new force.
The Interior Troops, Interior Aviation, OMON (riot police), SOBR (the Russian equivalent of SWAT force), a security corporation formerly run by the Interior Ministry, the weapons licensing department of the Interior Ministry—all of these structures, numbering up to 400,000 members (roughly 200,000 of them professional military service personnel) have now become part of the National Guard remit.
The bodyguard-in-chief, Zolotov, has thus been elevated to a Security Tsar of Russia. All weapon-wielding forces, with the exception of the Federal Guard Service tasked with protecting top officials, and FSB's small special forces, will now report to Zolotov, who will in turn report directly to Putin.
Through the weapon licensing service he will also have effective control over all private military and security firms in Russia.
A new "corps of gendarmes" is being created at the expense of the Interior Ministry. Two former security agencies, a drug enforcement administration and an immigration agency, are being cut in size and put under the command of the Interior Minister. Grom, a special force for anti-drug special operations, will also likely move from the Interior to the National Guard.
The Special Corps of Gendarmes security police that existed in Russia in the 19th and early 20th centuries, may be seen as a precursor to the newly created force. It also may be compared to the French gendarmerie or the Italian carabinieri rather than the U.S. National Guard, which is a reserve military force. No visible domestic threats seem to warrant such a massive security centralization in Russia.
The second telling decision is that of giving Alexei Kudrin, who served as finance minister for 11 years and was also the first deputy prime minister, a leading role in the drafting of a future reform program.
Just like Zolotov, Kudrin worked with Putin for a long time. Both Kudrin and Putin moved from St. Petersburg to Moscow in 1996 at the invitation of Anatoly Chubais, then Boris Yeltsin's chief of staff. Kudrin will now chair the Center for Strategic Research, a think tank once close to the Kremlin.
Kudrin is treading carefully. He advocates institutional reform, placing judiciary and law enforcement reforms at the forefront of his agenda, but stops short of calling the current system accountable for mismanagement and corruption. He even let slip the word perestroika, a taboo in the Kremlin, but only in passing.
This is comfortable politics for the Kremlin, as well as for most pro-modernization forces within Russian society. Little seemed to preclude Putin from elevating Kudrin to the role of a "reform tsar" but the president decided not to. Kudrin's new position feels underwhelming.
Kudrin was forced to leave the government in 2011 after a public row with Prime Minister Dmitry Medvedev over military spending. In 2012, Kudrin created the Committee of Civic Initiatives, an NGO with a mission to help society influence government decisions.
Between 2012 and 2016, Kudrin retained his influence with the Kremlin while acquiring respect as a civil society player. He sponsored a number of research projects and policy proposals that were met with much interest on both sides of the Kremlin walls.
A draft of the Interior Ministry reform that Kudrin sponsored and presented in 2013 was based on an in-depth study of Russian police, conducted originally by the European University in St. Petersburg. No trace of these proposals is found in the reforms that created the National Guard.
A similar fate might await the effort that Kudrin is expected to lead at the Center for Strategic Research. Three major reform-drafting projects were undertaken under Putin and none of them ever became a binding document.
In contrast to Zoltov, Kudrin has not been given any authority, only vague promises. "[Kudrin] was invited to draft an economic program that has no official status or funding," the political analyst Kirill Rogov wrote in a Moscow Times op-ed. "He was offered undefined powers on the president's Economic Council, a strange and practically non-functioning body that Putin has not consulted even once throughout 18 months of economic crisis."
Even the semi-independent role that Kudrin was playing between 2011 and 2016 seems to have become too fraught from the Kremlin viewpoint. Putin clearly prefers to have Kudrin in a more dependent position that would symbolize the Kremlin's control of the reformist discourse. Putin will own whatever Kudrin's team produces, and will be free to use it or to shelve it.
What Kudrin will no longer be able to do in his new capacity is more important than what he might have done as "Strategist-in-Chief." The appointment of Kudrin is a defensive move, rather than a policy planning initiative.
Both creating a Russian gendarmerie and placing Kudrin at the drawing board of a hypothetical reform plan, are forward-looking measures. They are not meant for just one electoral season, which is a parliamentary election coming later this year.
The National Guard is unlikely to be fully operational by September, and Kudrin's main goal is post-2018 Russia (2018 is the year of a presidential election). These are measures of entrenchment and seem to be aimed at making things clearer between the ruling group and all other groups, including elites and the broader society.
Putin is addressing issues that have not become apparent yet, and is trying to anticipate problems emanating from previously loyal quarters. He has just created a super-strongman to deal with all security strongmen who might go rogue. He has just appointed a reformer-designate to make sure no one would be able to team up with Alexei Kudrin for policy projects alternative to those of the Kremlin.
Maxim Trudolyubov is a senior fellow at the Kennan Institute and the editor at large of Vedomosti, an independent Russian daily. The opinions expressed here are solely his.