What's Coming to HBO Max in August 2020? Full List of Releases
My oh my, how the days have flown by. It seems as though it was just yesterday when we were skimming through a new roster of shows and movies available on HBO Max, and here we are, again, preparing to do the same with a new batch of titles that are making their way to the streaming platform.
There's plenty to look forward to on HBO Max in August, including a slew of new original titles like Seth Rogan's newest comedy, An American Pickle, and a delectable new cooking series, Selena + Chef. You most certainly will want to check out Ravi Patel's explorative new docuseries, Pursuit of Happiness, along with the second season finale of the DC Universe fan-favorite Doom Patrol.
So get your calendars ready and save the dates for all the movies and TV shows coming to HBO Max in August. Read them all below.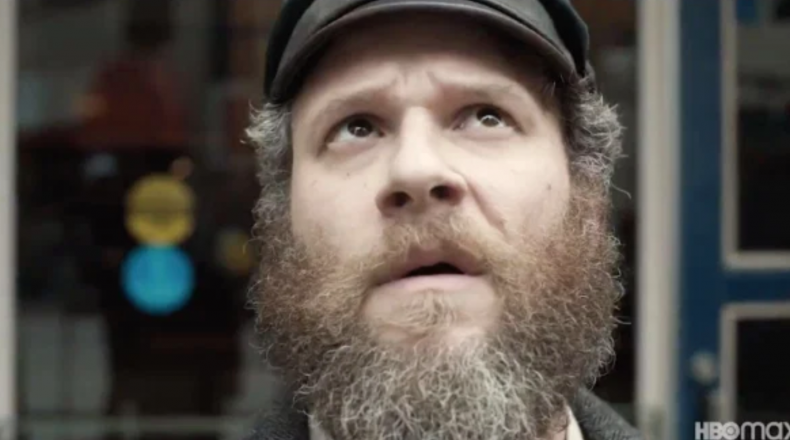 Asterisks indicate an original HBO title.
August 1
10,000 BC
All the President's Men
Altered States
Bad Influence
Barefoot in the Park
Barkleys of Broadway
Batman (1989)
Batman & Robin
Batman Begins
Batman Forever
Batman Returns
The Bear
Bee Season
Before Sunrise
Before Sunset
Biloxi Blues
Blade Runner: The Final Cut
Blue Crush
The Candidate
Carefree
The Change-Up (Unrated Version)
Chariots of Fire
Contact
The Dark Knight
The Dishwasher
Driving Miss Daisy
Elf
The First Grader
The First Wives Club
Flipper
Flying Down to Rio
Flying Leathernecks
Fool's Gold
Fracture
The Fugitive
The Gay Divorcee
Get on Up
Go Tell It on the Mountain
Grace Unplugged
Hard to Kill
Harley Quinn, Seasons 1 and 2
Highlander: The Final Dimension
Highlander IV: Endgame
The Hindenburg
Hours
House of Wax
House Party
House Party 2
House Party: Tonight's the Night
How to Be a Player
Idiocracy (Extended Version)
Interview with the Vampire
Jeremiah Johnson
Jim Thorpe: All-American
Jojo Rabbit
Kung Fu Panda
Kung Fu Panda 2
Leprechaun,
Leprechaun 2
Leprechaun 3
Leprechaun 4: In Space
Leprechaun: Origins
The Long Kiss Goodnight
The Lost Boys: The Thirst
The Lost Boys: The Tribe (Unrated Version)
Love Field
Lovelace
Lying And Stealing
The Marine (Unrated Version)
Martha Marcy May Marlene
Marvin's Room
Maverick
Monkeybone
Mr. Magorium's Wonder Emporium
Murder at 1600
The Mustang
My Blue Heaven
My Sister's Keeper
Nell
New Year's Eve
Ocean's Eleven
On Dangerous Ground
On Golden Pond
Phantom
Pi
Raise the Titanic
Roberta
Romeo Must Die
Savages (Unrated Version)
Say It Isn't So
Serendipity
Skyline
South Central
Spy Game
Steven Universe Movie
The Story of Vernon and Irene Castle
Striptease
Swing Time
They Live by Night
Things Never Said
Three Days of the Condor
Time Bandits
Top Hat
Two Minutes of Fame
Walk the Line (Extended Version)
Wedding
Without Limits
Yes Man
August 2
I'll Be Gone In The Dark, Docuseries Finale
August 3
*HBO Asia's Invisible Stories
August 4
Aldnoah.Zero
Inuyasha
Mob Psycho, Season 1
Promised Neverland, Season 1
Puella Magi Madoka Magica
*The Swamp, Documentary Premiere
August 5
Top Gear, Season 26
August 6
*An American Pickle, Film Premiere
Doom Patrol, Season 2 Finale
Esme & Roy, Season 2B
*On The Trail: Inside the 2020 Primaries, Documentary Premiere
Sesame Street Elmo's Playdate: Scavenger Hunt
August 7
Habla Now
August 8
Richard Jewell
Tower of God
August 9
Perry Mason, Season 1 Finale
August 11
*Hard Knocks '20: Los Angeles, Series Premiere
August 12
*Yusuf Hawkins: Storm Over Brooklyn
Awkwafina is Nora from Queens, Season 1
August 13
Infinity Train, Season 3 Premiere
August 14
Carmen Y Lola, 2020 (HBO)
August 15
Birds Of Prey (And the Fantabulous Emancipation of One Harley Quinn), 2020
August 16:
*Lovecraft Country, Series Premiere
August 18
Looney Tunes, Batch 3
Smurfs, Season 2
Top Gear, Season 27
August 20
The Fungies, Season 1A
August 21
No Quiero Ser Tu Hermano (I Don't Want to Be Your Brother), 2020
August 22
Queen & Slim, 2019
August 23
Mia's Magic Playground
August 24
I May Destroy You, Season 1 Finale
August 27
*Ravi Patel's Pursuit of Happiness, Docuseries Premiere
August 28
Seneca, 2019
Steven Universe Future, Season 6
August 29
The Way Back, 2020