What's Coming to Hulu in November 2020? Full List of Releases
The month of November may be a busy one, you know, with holiday planning and all. Even if most Americans aren't pulling off the lavish Thanksgiving dinners and feasts with dozens of family members and friends seated at the table this year, there are still plenty of things you can do to welcome the holiday spirit into your home. And certainly, everyone will need to start cooking up a solid Black Friday gameplan to manage all the online shopping and parking lot pickup chaos.
All that strategizing may leave you tired, exhausted and in need of a little relaxation. Luckily, Hulu is here to help. The streaming network is releasing dozens upon dozens of movies and TV shows in November, providing an escape from the stress of holiday season—particularly a holiday season that's happening amid a global pandemic.
Several holiday titles will arrive to the platform next month to help ease viewers into the seasonal spirit. There's Giada's Holiday Handbook for those in need of some meal inspiration, as well as Christmas in Compton and Christmas in Vermont, if you want to see how it gets done in those places.
If you want to up your education on all things climate change and one of the youngest activist leading the charge, there's the Hulu original documentary I Am Greta to look forward to, detailing the young life of the 15-year-old Swedish environmentalist Greta Thunberg.
Got Hulu +Live? You won't have to worry about missing any of the primetime premieres for broadcast shows like Grey's Anatomy, Law & Order: Special Victims Unit or A Million Little Things, if so.
There are plenty of titles to choose from on Hulu in November. See the full list of them all below. Asterisks indicate a Hulu original movie or television show.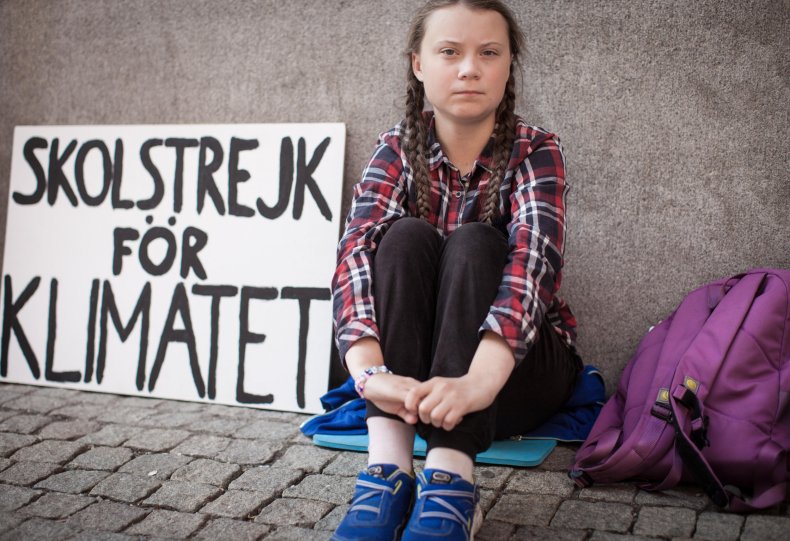 November 1
12 Rounds
3 Ninjas
A Christmas Solo
A Nanny For Christmas
A View to a Kill
Alien Nation
Antwone Fisher
Article 99
Ayesha's Home Kitchen, Seasons 1 and 2
Best Baker in America, Seasons 1 and 2
Beerfest
Big Daddy
The Blair Witch Project
The Bourne Identity
The Bourne Supremacy
The Bourne Ultimatum
Breathless
Bringing Down The House
Broadcast News
Children Of The Corn
Christmas Cookie Challenge, Season 1
Christmas In Compton
Christmas In Vermont
Christmas on Holly Lane
The Christmas Tale
Crimson Tide
Dead Presidents
Diamonds Are Forever
The Dog Who Saved Christmas
The Expendables
The Expendables 2
The Expendables 3
Firewalker
Flip or Flop Fort Worth, Season 1
For Your Eyes Only
Foxfire
From Russia with Love
Fun in Acapulco
Giada's Holiday Handbook, Seasons 1 through 4
Holiday Baking Championship, Seasons 1 through 5
Holiday Gingerbread Showdown, Season 1
The Horse Whisperer
Hud
I Heart Huckabees
I Spy
Johnny Mnemonic
Jumping The Broom
Kids Halloween Baking Championship
The Kingdom Of Heaven
Kiss The Girls
Knocked Up
The Last Waltz
License to Kill
Little Giants
Live and Let Die
The Living Daylights
Lord Of War
Lost In Space
Love Hurts
Macy's Thanksgiving Cake Spectacular
Malaysia Kitchen
The Man with the Golden Gun
Maverick
Moonraker
Mr. Majestyk
Much Ado About Nothing
The Net
Next Day Air
Octopussy
On Her Majesty's Secret Service
Once Upon A Time At Christmas
Pacific Heights
Paws P.I.
Percy Jackson & the Olympians: The Lightning Thief
Platoon
The Prestige
Rick & Morty, Season 4
Ronin
School Dance
Skins, Seasons 1 through 7
Slumdog Millionaire
Spy Next Door
Sweeney Todd: The Demon Barber Of Fleet Street
The Taking Of Pelham 1 2 3 (2009)
Thunderball
Tia Mowry at Home, Seasons 1 through 3
Tomorrow Never Dies
Ultimate Thanksgiving Challenge, Season 1
Universal Soldier
W.
Wanted
The Waterboy
Wetlands
Wild Hogs
Wild Things
Working Girl
The World is Not Enough
You Only Live Twice
November 3
General Commander
The Assault
The Good Doctor, Season 4 premiere on ABC
The Real Housewives of Atlanta, Season 12
November 4
Blue Story
November 5
Braking for Whales
November 6
Killing Eve, Season 3
The Real Housewives of New Jersey, Season 10
November 9
*The Mighty Ones, Season 1
The Nice Guy
Power, Season 6A
November 10
A Teacher
Vik the Viking
November 11
*Eater's Guide to the World, Season 1
The Girl Next Door
Tonight You're Mine
November 12
Chicago Fire, Season 9 premiere on NBC
Chicago Med, Season 6 premiere on NBC
Chicago P.D., Season 8 premiere on NBC
Man who Invented Christmas
November 13
*I Am Greta
Grey's Anatomy, Season 17 premiere on ABC
Law & Order: Special Victims Unit, Season 22 premiere on NBC
Station 19, Season 4 premiere on ABC
Sputnik
November 14
The Dictator
November 15
12 Pups of Christmas
A Christmas Movie Christmas
A Nice Girl Like You
Cartel Land
Christmas Crush
November 16
Seven Stages to Achieve Eternal Bliss
November 17
Soul Surfer
November 18
Big Sky, Series premiere on ABC
Body Cam
McQueen
*No Man's Land, Season 1
November 19
Amulet
For Life, Season 2 premiere on ABC
November 20
A Million Little Things, Season 3 premiere on ABC
*Animaniacs, Season 1
*Run
Tesla
November 21
Burden of Truth, Season 3
November 24
Black Narcissus, Series premiere on FX
My Hero Academia, Season 4, Episodes 77-88
November 26
Bombshell
November 27
Centigrade
November 29
The Big Ugly