What's Driving Gen Z's Aversion to Sex? | Opinion
Gen Z is shaping up to be the least sex positive generation in a long time. Gen Z refers to the cohort born after 1996, so its oldest members are 24 now. And yet, they aren't behaving like other generations at that age.
One seminal study found that Gen Zers between the age of 20 and 24 were more likely than both millennials and Gen Xers to report having had no sexual partners. 15 percent said they were sexually inactive, compared with only 6 percent of Gen Xers when they were the same age. Other studies found similar patterns of sexlessness, and it was particularly pronounced among young men who like to play video games.
Awash in semi-pornographic advertising, a large portion of Gen Z would just rather not. What could be driving this aversion to sex?
It's important to remember that 85 percent of Gen Z do report sexual activity since turning 18. But for the high percentage who do not, several key factors appear to be at play. Young men have fallen behind their female peers in educational attainment and employment prospects, which can create an overall sense of malaise and disillusionment. And when young men are struggling, young women will feel those effects, too.
In general, Gen Zers tend to reach life milestones later than earlier generations, living at home with their parents for longer and delaying marriage. They are also less likely to get a paying job or a driver's license than previous generations of adolescents, or to spend time without parental supervision.
Without a car, paycheck or personal privacy, dating and sex can become extremely difficult.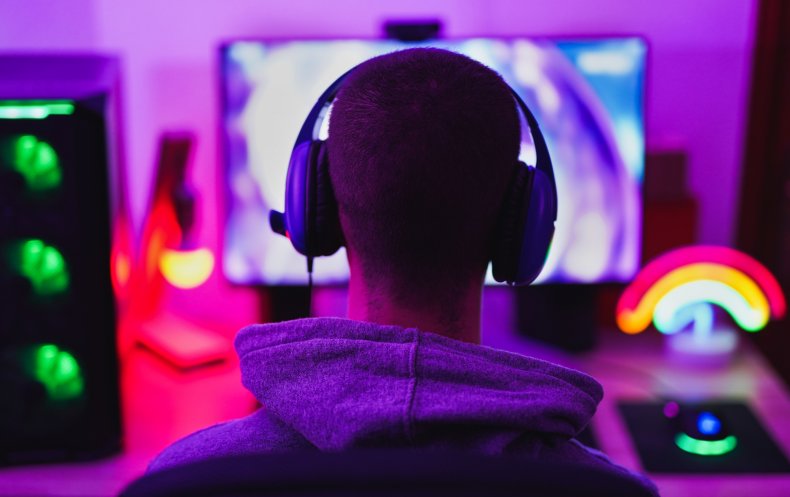 But as a sex neuroscientist, I have come to believe that it's not just external factors leading to the repudiation of sex positivity among so many Gen Zers. Considering that most social interactions for this generation—including hanging out with friends—happens through digital screens, in some cases racking up nine hours a day of screen time a day, there is no doubt in my mind that this technological disconnect is having a profound impact on sexuality. One can easily imagine how to many adolescents and young adults, sex, intimacy, and human connection can become foreign concepts, and perhaps even a little intimidating.
Then there's the difficulty in meeting people in real life. One avenue that used to be available and has been blocked has been meeting people at work. The #MeToo movement undoubtedly brought positive social change, but it took workplace dating off the table and introduced an entirely new can of worms complicating the male-female dynamic. Young people now have fewer places to meet a potential partner, and young men fear serious reputational damage in addition to baseline romantic rejection if the other party doesn't appreciate being asked out.
It's not of course all bad news that a lot of Gen Z isn't sexually active. One of the silver linings of the sex gap is that U.S. teen pregnancy rates have continued to decline, possibly thanks to a documented decline in alcohol consumption when it comes to Gen Z.
Finally, it's possible that these Gen Zers who are abjuring sex are actually having it—online. Sexual outlets like sexting and webcamming could account for why young people are having less sex, given that online sex isn't typically taken into account when studies ask about "sexual activity."
But it's online where Gen Z's real social activity lies. The desire to have a face-to-face conversation is often eclipsed by an endless array of online alternatives, including discussion forums and dating apps, that simulate the process of in-person interaction without risking true engagement.
Still, no matter how much one prefers to live their life in pixels, at some point, reality necessitates a return to physical space. Instead of gawking with morbid curiosity at the generational sex gap, we should be addressing serious issues pertaining to sex education and uncomfortable conversations about sexuality, that cannot be solved by disconnecting.
Debra Soh is a sex neuroscientist, the host of The Dr. Debra Soh Podcast, and the author of The End of Gender. Follow her on Twitter @DrDebraSoh.
The views in this article are the writer's own.