What's Going on Between Apple, Tidal and Kanye West?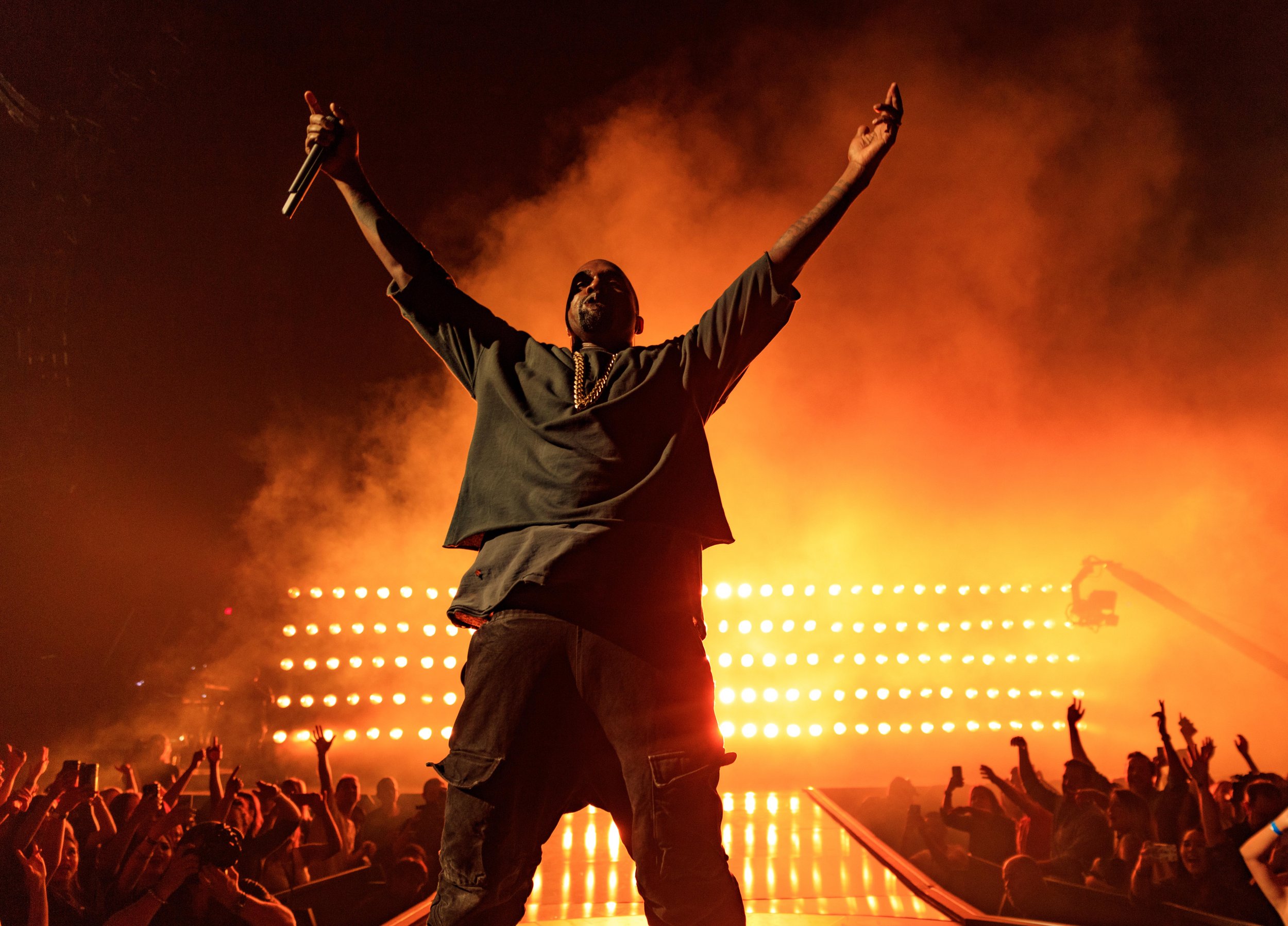 It's been fairly quiet on the Tidal sale front since a report in June that Apple was on the verge of buying out Jay Z's music streaming service. That is until now.
On July 30, Kanye West appeared to allude to the much-mooted acquisition perhaps turning sour in a Twitter rant. "This Tidal/Apple beef is fucking up the music game," he began, before adding: "Apple give Jay his check for Tidal now and stop trying to act like you Steve [Jobs, Apple co-founder]."
Whatever the case may be, and no one can say for certain, it looks like Apple won't be getting its hands on Tidal's most valuable assets—exclusive streaming of Beyoncé's acclaimed album Lemonade and Prince's back catalog—any time soon.
It was Tidal's strong connections to music industry power players like Beyoncé, West, Rihanna and Madonna that was cited as one of the main reasons Apple wanted to buy it. Acquiring the service in March 2015, Jay Z announced Tidal would offer its participating artists small ownership stakes; in turn, Tidal's three million subscribers have enjoyed first listens to Beyoncé and West's latest releases, as well as other exclusive content ranging from singles to music videos. Some 18 months later, Tidal has surely become more lucrative than the $56 million Jay Z paid Swedish company Aspiro for it.
Tidal may not have as many subscribers as Apple Music, which has 15 million, or Spotify, which is the industry leader with 30 million paid subscribers, but it has affected change in an ultra-competitive streaming business.
Tidal's exclusivity of major artists could be seen as the catalyst for Apple cultivating its own roster of talent: Drake, for example, initially streamed his latest album Views exclusively on Apple Music, in a deal rumored to be worth $19 million, in April, before expanding to other streaming services like Spotify a week later. Taylor Swift, meanwhile, appeared in an exclusive documentary for Apple subscribers taken from her 1989 World Tour. She also starred in Apple Music commercials. (Frank Ocean's highly anticipated sophomore album, Boys Don't Cry , is said to be Apple's next big release Friday.)
But if music lovers are not already divided between the multitude of services now available—SoundCloud launched a monthly subscription service in the U.K. earlier in 2016, Vevo is reportedly planning one, and Deezer, Napster and more already exist on a smaller scale—then they will certainly be divided by their loyalties to their favorite artists.
Music streaming services are, by design, meant to be "a one-stop music shop" for fans, Chris Carey, a music industry expert and CEO of Media Insight Consulting, tells Newsweek. But the advent of limited-release content from artists has muddied the waters a bit. Fans are becoming increasingly confused by which service they need to listen to a Beyoncé album or a Drake album. "It's difficult to know where to find [the exclusives]... actually, you need to follow [the music industry] quite closely to know where the latest exclusives are."
From a commercial perspective, Tidal and Apple's desire for exclusives is understandable as a lure to attract customers to their service over a multitude of rivals. "It's rare to hear of people switching between services once they've established their habits… which is what drives the dynamic for exclusives," says Carey, a former global insight director at record labels EMI and Universal.
But what about artists like West? The rapper may appear altruistic tweeting "let the kids have the music," but he himself is a player in the purported streaming wars between Tidal and Apple. He initially released his seventh album, The Life of Pablo, as a Tidal exclusive in February and even declared it will "never, never, never be on Apple." Of course, by April, it was available on Apple Music, Spotify and other industry leaders. Perhaps West and other artists realize the hindrance in tying your fate to one service—even if you have an ownership stake.
"For an artist to do an exclusive deal, you're reducing the volume of people who can listen to you. There's a risk with that—you might alienate fans, or miss out on new fans," says Carey.
Apple purchasing Tidal would give West, Beyoncé and company a wider audience to release exclusive work to, while also benefiting from Apple's deeper pockets.
However, the concept of exclusivity in music streaming is still an evolving one. "You see a lot of experimentation. People are still trying to figure out where the lines are, and it varies a lot by artist," says Carey. So, while Beyoncé could conceivably command a hefty fee for her next record, the same may not be true of a less popular star.
The bigger issue posed by an Apple takeover of Tidal, Carey argues, is the consolidation of music streaming services. Competitive though it might be, the abundance of different companies is a "good thing."
"It's preferable to have three or four big players keeping each other sharp, innovating and driving the consumer experience rather than having one big player," says Carey.