What's Going On With The Kesha and Dr. Luke Debacle?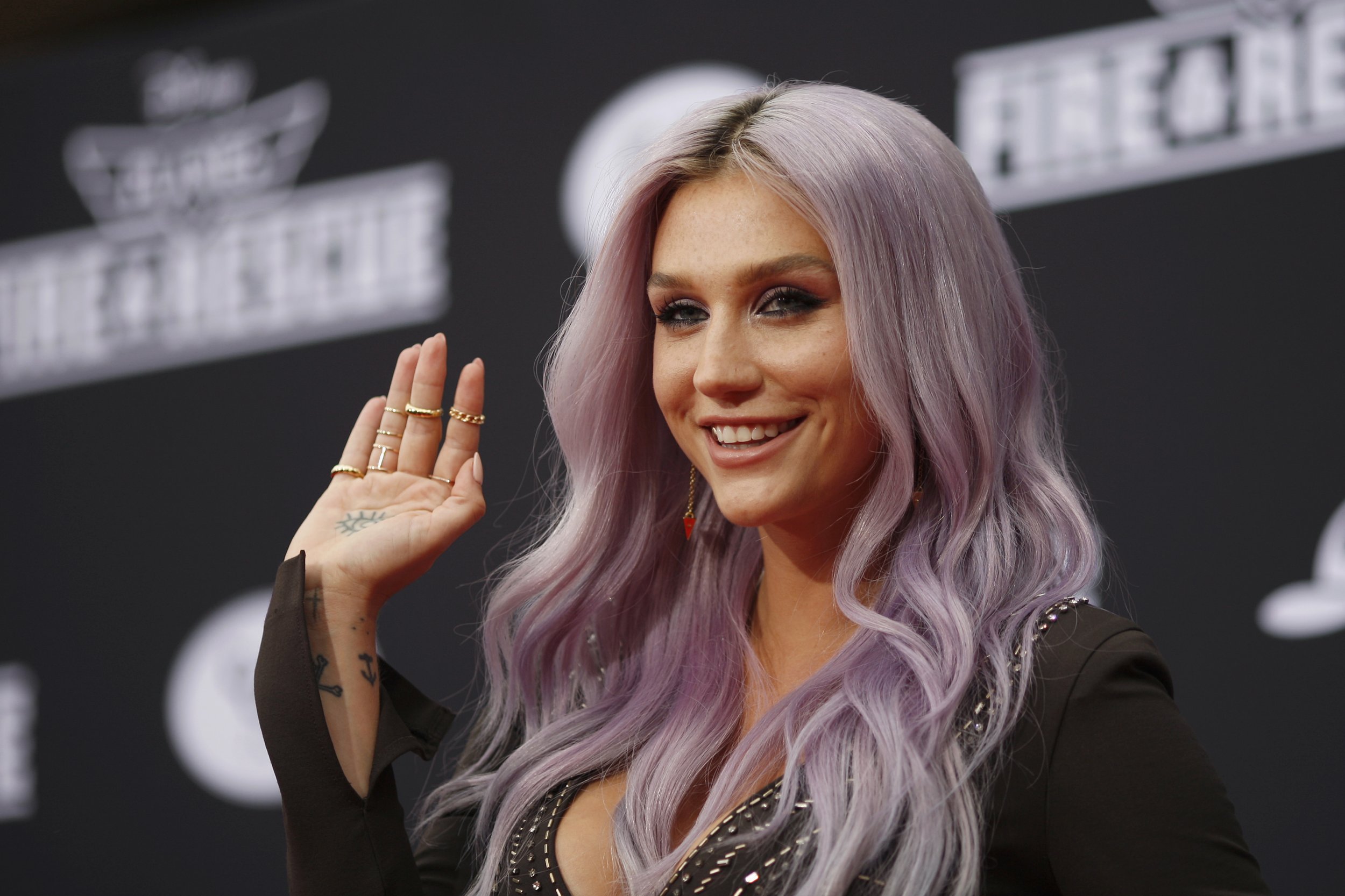 On Friday, pop star Kesha (legal name: Kesha Rose Sebert) was denied an injunction against her former producer Dr. Luke, which would enable her to record new music outside of his label, Kemosabe Records, an arm of Sony Music. What started this debacle? We address some questions and concerns.
Before we get into this, I have to ask: Isn't it spelled Ke$ha?
Not anymore. In early 2014, the artist checked herself into Timberline Knolls rehab center after suffering from an eating disorder. When she left two months later, she immediately ditched the dollar sign from her stage name and changed her Twitter handle from @keshasuxx to @KeshaRose.
Whoa, that's heavy. Not to detract from a sensitive subject, but who is Dr. Luke?
Né Lukasz Gottwald, Dr. Luke is a producer and pop music hit-maker. He's worked with the likes of Britney Spears, Miley Cyrus and Katy Perry and has either co-produced or co-written over 30 top 10 singles—and that's just since 2004, according to The New Yorker. He signed Kesha back in 2005, when she was 18.
Back to Kesha. How did she go from rehab to taking Dr. Luke to court?
The two things may actually be related. Kesha has been in a legal standoff with Dr. Luke since October 2014, when she accused him of "sexually, physically, verbally and emotionally" abusing her for the past 10 years of their working relationship. The suit outlines, in detail, how the producer allegedly drugged and raped her on several occasions, made threats against Kesha and her family, and called her, among other things, a "refrigerator."
Pebe Sebert, Kesha's mom, told People in early 2014 that "Dr. Luke had been telling her how she had to get in shape and lose weight and all this stuff. She was exercising and dieting and ultimately doing everything she could, but not getting thin fast enough. And that's when she first became bulimic." He allegedly also told her, "Thank God you finally got rid of the weight" when she went on a two-week juice cleanse, according to Sebert.
Yikes.
It gets knottier. Dr. Luke has denied all of Kesha's abuse claims and suggested that the accusations came up in light of her unhappiness with her career trajectory. According to Rolling Stone, he countersued Kesha the very same day she filed her suit against him, claiming that she made up the claims in an extortion move and to terminate her contract with Kemosabe Records.
So he argued that she's lying about being abused because she wants to leave her record label?
Yes, although she doesn't necessarily even want to leave it. Mark Geragos, Kesha's lawyer, said that while the musician was open to recording with Sony sans Dr. Luke, ultimately the offer is an "elusive promise." Dr. Luke's attorneys argued that Kesha had been given the option to record without Dr. Luke's involvement, but she didn't opt for that. Hence her request for an injunction, which was rejected Friday.
Huh, OK. So what is an injunction?
According to the Cornell University Law School, an injunction is defined as "a court order requiring a person to do or cease doing a specific action." If granted, injunctions "maintain the status quo by preventing a defendant from becoming insolvent or to stop the defendant from continuing his or her allegedly harmful actions." In Kesha's case, the injunction would let her record music outside of Kemosabe.
Kesha's legal team argued in court that the label, which is siding with Dr. Luke, was "setting her up to fail" and that her career could all but evaporate if the injunction doesn't go through, according to Billboard. Whereas Dr. Luke's attorneys alleged that Kesha fabricated the allegations so that her contract with Kemosabe would be dissolved.
What was the court's rationale for not giving Kesha the injunction?
Billboard reports that New York Supreme Court Justice Shirley Kornreich didn't let the injunction go through because she thought that Kesha was "asking the court to decimate a contract that was heavily negotiated and typical for the industry." After hearing both arguments, Kornreich said that because Kesha had been "given opportunity to record" without Dr. Luke, and because she didn't see that Kesha had suffered any "irreparable harm," she would not grant her the injunction.
How did Kesha react to this news?
She was in tears at the hearing.
Oh man.
This has been a battle that predates the suit, even. An online petition from fans urging Kesha to free herself from Dr. Luke, who they say was controlling her "like a puppet," made the rounds back in 2013, before the suit was filed. Asked by Rolling Stone that same year whether she had any creative control, she told the publication, "What's been put out as singles have just perpetuated a particular image that may or may not be entirely accurate."
How are her fans reacting to the latest news?
The Free Kesha movement is alive and thriving online and off. On Friday, about 50 fans and supporters gathered outside the courthouse in New York, singing her songs and waving glittery signs.
So what happens now?
At the end of the hearing, Kornreich said she would be making a ruling on the various counterclaims, from Dr. Luke's and Kesha's camps, at another time. She may wait until more evidence is submitted, according to People.
Christine Lepera, Dr. Luke's lawyer, said in a statement to Rolling Stone, "We are pleased with the court's decision from the bench fully denying Ms. Sebert's motion for a preliminary injunction. As the court recognized, Ms. Sebert has always had the ability to proceed with her career if she so chooses. We remain confident that when all the facts are presented, Ms. Sebert's allegations against Luke will be shown to be completely false and were asserted solely to extort money and gain contractual leverage."