What's Happening With Kanye West's 2020 Presidential Run?
Kanye West was reportedly out of the presidential race, but now it appears that the music mogul is taking more official moves to get on the ballot this November.
A Federal Election Commission form was filed Wednesday declaring "Kanye 2020" as a principal campaign committee that will serve West as he runs for president under the BDY party—presumably an abbreviation for "The Birthday Party" West had said he would launch. A person named Andre Bodiford is listed as West's campaign treasurer on the document.
The FEC said it couldn't currently confirm the legitimacy of the filing and that West has yet to make a "Statement of Candidacy." This second filing would show that West raised or spent more than $5,000 on his run, which would trigger candidacy status under federal campaign finance law.
"I see no such filing," said deputy press secretary Christian Hilland.
Newsweek contacted Bodiford and sent a request for comment to the email address listed on the filing, but did not hear back by publication. Trevian Kutti, a representative for West, also did not return a request for comment.
It's unclear where the FEC form leaves the West campaign, considering an adviser to West just told New York magazine on Tuesday that the rapper was out of the race.
Steve Kramer, reportedly one of the campaign staffers hired by West, told the magazine that a team was working "over the weekend" in Florida to get West on the ballot there and in other states. Kramer claimed there was "overwhelming support" to get West on the ballot but later told New York that he was "out."
On Wednesday evening, Misha Mohr, public affairs officer for Oklahoma's Board of Elections, said that one of West's representatives filed to run in that state 45 minutes before the deadline, according to a tweet from reporter Ben Jacobs.
West, 43, first declared his intention to run for office in a Twitter post on the Fourth of July: "We must now realize the promise of America by trusting God, unifying our vision and building our future. I am running for president of the United States! #2020VISION."
West's run for the White House is a break from his support for President Donald Trump. While he didn't vote in 2016, West has repeatedly said he would have cast his ballot for Trump. The two have met multiple times since Trump won the election.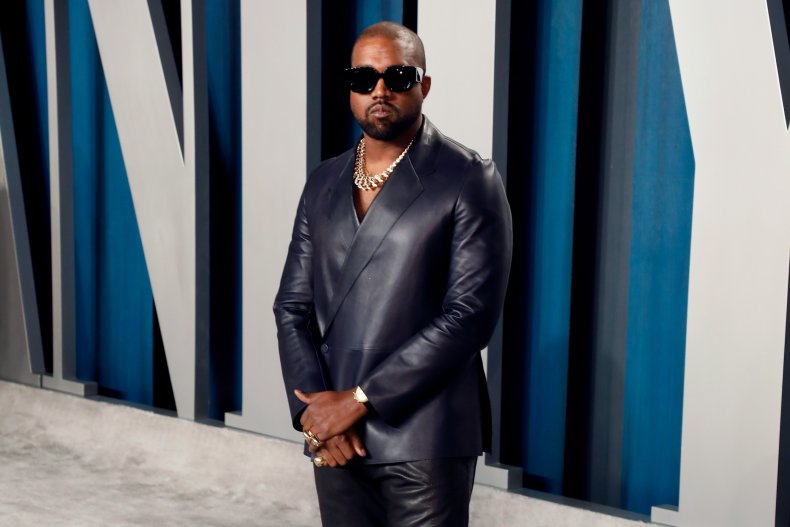 West doesn't have a campaign site outlining his platform and policy ideas. But he's already given voters a preview of his stance on several key issues in a wide-ranging interview with Forbes that was published on July 8.
On reproductive rights, West told the news outlet that Planned Parenthood clinics have been "placed inside cities by white supremacists to do the Devil's work." On the issue of abortion, the musician said he was "pro-life because I'm following the word of the Bible."
West also claimed that he "had COVID-19" and yet he was hesitant about fixing the coronavirus crisis with a vaccine. He called vaccinations "the mark of the beast" and said that "the humans that have the Devil inside them" want to "put chips inside of us" so that "we can't cross the gates of heaven."
The issues he said he didn't yet have an answer for included foreign policy and taxes.
West's family, including his wife Kim Kardashian West, have largely remained silent on his announcement about running for president. TMZ reported July 9 that sources close to the rapper said he is in the midst of a serious bipolar episode and that "those around him are concerned it has impacted his decision-making and some of the things he's said in the last week."
Update (7/15/2020, 6:15 p.m.): This story has been updated to include that West's representative filed for the rapper to run in Oklahoma.