What's Happening to Monsanto? Why the Agricultural Giant Is Losing Its Name
Monsanto, the American agriculture giant with a controversial past, will cease to have that name.
German pharmaceutical and science company Bayer announced Monday that it plans to finish its acquisition of Monsanto on Thursday, once it has received approval that it had cleared all regulatory hurdles.
"The acquisition of Monsanto is a strategic milestone in strengthening our portfolio of leading businesses in health and nutrition. We will double the size of our agriculture business and create a leading innovation engine in agriculture, positioning us to better serve our customers and unlock the long-term growth potential in the sector," said Werner Baumann, chair of Bayer's board, in a press release.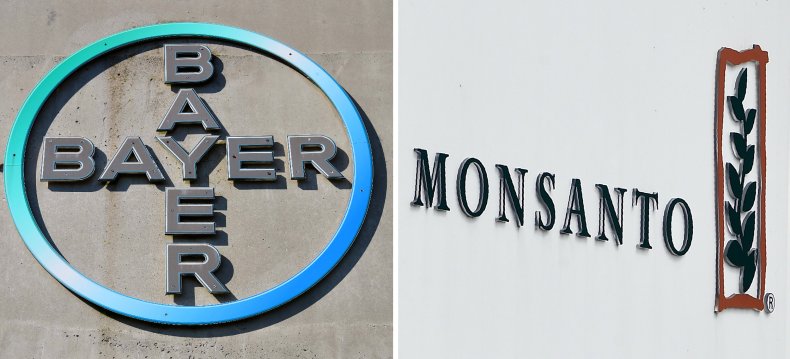 In the acquisition, Monsanto will lose its name, but its products will keep theirs.
Bayer originally announced its plans to buy Monsanto in 2016 for a price of more than $60 billion.
The name Monsanto originally came from the maiden name of the founder, John Francis Queeny, when he started an artificial sweetener company in St. Louis in 1901.
The company grew from there to become an agricultural biotechnology giant and lightning rod. Monsanto is one of the world's largest manufacturers of genetically modified seeds, drawing the ire of some environmental activists.
A number of chemicals Monsanto has developed over the years have become infamous in their own right. Monsanto was one of several companies to produce Agent Orange, a weaponized herbicide used in the Vietnam War and was later discovered to have serious health consequences.
Bayer acknowledged some of the company's history in the press release and committed to sustainability and responsibility.
"We aim to deepen our dialogue with society. We will listen to our critics and work together where we find common ground. Agriculture is too important to allow ideological differences to bring progress to a standstill. We have to talk to each other. We need to listen to each other. It's the only way to build bridges," said Bauman.
Last week, the Department of Justice announced that as part of the merger of two of the world's largest agriculture businesses that Bayer would have to divest $9 billion worth of businesses and assets.
"This comprehensive structural solution to significant horizontal and vertical competition concerns—the largest negotiated merger divestiture ever required by the United States—preserves competition in the sale of these critical agricultural products and protects American farmers and consumers," said Assistant Attorney General Makan Delrahim in a statement.
Not everyone was happy with the decision, including Representative Keith Ellison, who is also the deputy chair of the Democratic National Committee.
"The Trump DOJ just waved through a merger that will consolidate the world's food supply and agriculture industry into fewer hands. I hate to imagine the control Bayer-Monsanto will have over every farmer in the United States," tweeted Ellison about the DOJ decision.