What's Happening With Trump's Immigration Laws? The Latest On Who is Safe And Who Isn't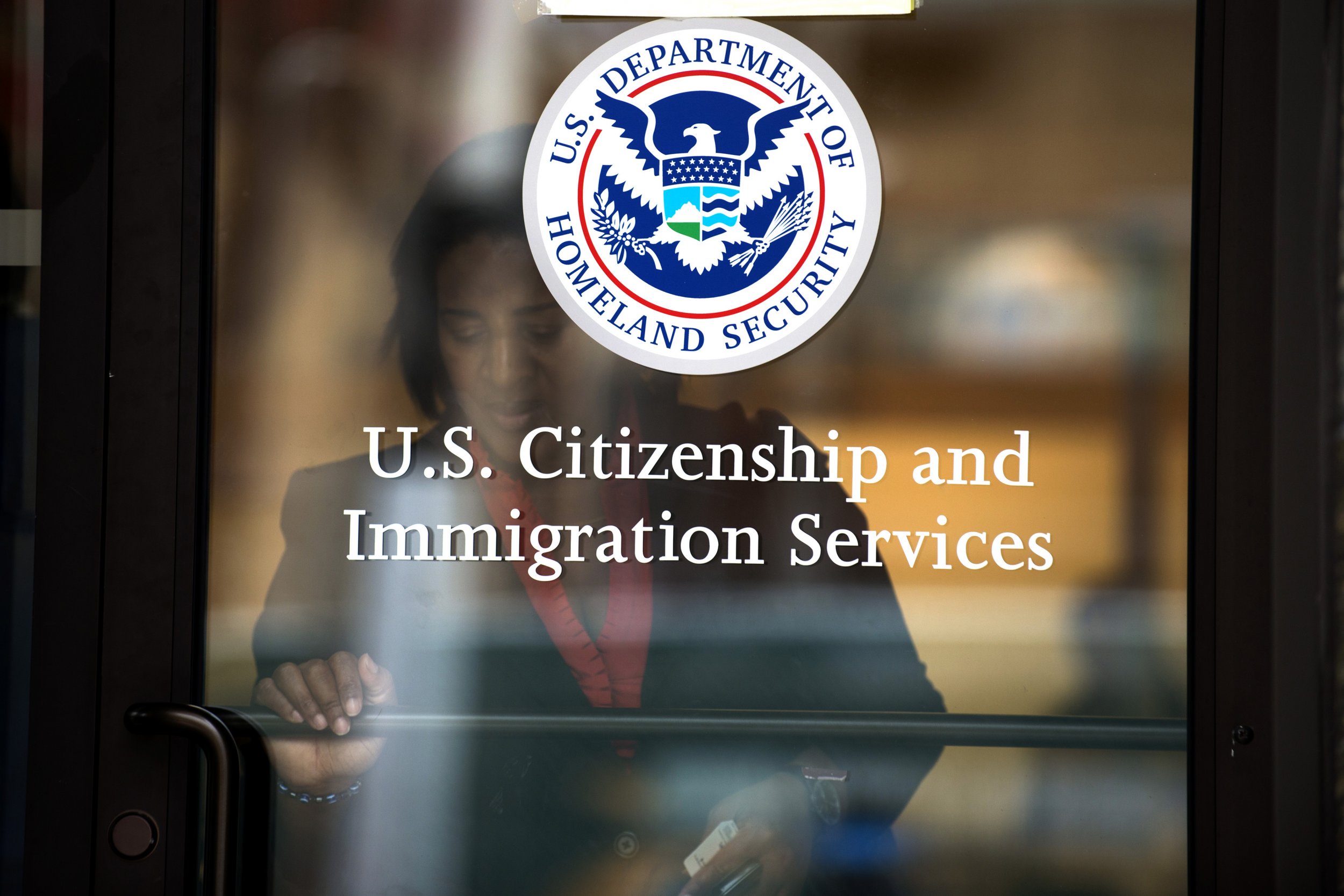 The Trump administration announced Thursday it would continue the Obama administration's policy allowing Dreamers, undocumented immigrants who came to country as young children, to remain in the United States.
The decision continues, at least temporarily, the Deferred Action for Childhood Arrivals, or DACA program. DACA protects from deportation roughly 750,000 undocumented immigrants who came to the United States as children and allows them to acquire work permits.
The DHS announced Thursday that the memorandum creating DACA "will remain in effect" and DACA enrollees "will continue to be eligible" to renew work permits. No permits "will be terminated prior to their current expiration dates," the department said.
The same night, however, the administration canceled a never-enacted policy that would protect undocumented parents of U.S. citizens from deportation. Homeland Security Secretary John Kelly revoked the Obama administration's Deferred Action for Parents of Americans program, ensuring the policy will not be enacted in the near-future.
Trump's moves fulfill his campaign pledge to revoke DAPA, but violates his pledge to also eliminate DACA. Trump called DACA unconstitutional and said he would "immediately terminate" it during the campaign. Since taking office, however, Trump has softened his tone on young undocumented immigrants, saying the administration was focused on deporting criminals.
It's unclear how long his new stance might last. Administration officials pushed back Friday morning on the narrative that the administration had moved to protect DACA.
"There has been no final determination made about the DACA program, which the president has stressed needs to be handled with compassion and with heart," Jonathan Hoffman, assistant secretary for public affairs at the department, told The New York Times.
The administration's decision to revoke DAPA is largely symbolic as it was blocked by a Texas court after 26 state attorney generals moved to prevent it from being enacted. The move officially ends litigation surrounding DAPA after the Supreme Court deadlocked 4-4 in June 2016 on the appeal to the ruling from Texas.
The move lines up with the fifth anniversary this week of DACA. Immigration activists initially celebrated the milestone but then backpedaled after the administration clarified that the program protecting young undocumented immigrants could still be shut down at some point.
After initially calling the move a "big victory for Dreamers amid months of draconian and mean spirited immigration enforcement policy," immigration lawyer David Leopold told the New York Times that the administration's walkback was "no surprise."
Ohio Governor John Kasich, a former rival of Trump's, commended the president on Twitter for "reversing course and keeping their dreams alive."
"America must remain a beacon of opportunity," he tweeted.
Anti-immigration activists, meanwhile, called on Trump to keep his campaign promises and get tough on illegal immigration. Chris Chmielenski, director of content and activism for a group that works for immigration reduction, Numbers USA, told CNN that while he was happy with the DAPA decision, he wants Trump to also end DACA.
"We hope President Trump now will keep his entire promise by ordering an end to the Obama Administration's other unconstitutional amnesty, the DACA program, which continues to issues new work permits to those here illegally," he said.