What's It Like Being on Board the World's Biggest Cruise Ship?
Royal Caribbean is building the world's biggest cruise ship— again. On its 18 April launch next year, the 18-deck Symphony of the Seas will steal the crown from Harmony of the Seas, which became the world's biggest ship in 2016. With 28 extra staterooms and around 3,000 more tons of weight than its record-holding predecessor, the Symphony will join 25 other ships as part of Royal Caribbean's portfolio.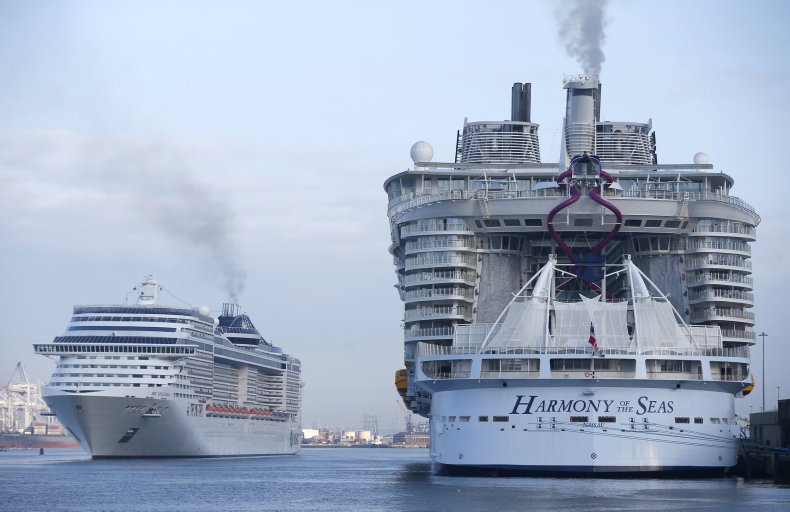 The supersize cruiser—divided into seven distinct neighborhoods—will include a robotic bartender, a 10-story-high waterslide, an ice-skating rink and a rock-climbing wall to provide an eclectic mix of entertainment for the ship's 5,494 expected guests.
In November 2018, Symphony of the Seas will head to Miami, where it will embark on its winter cruise season sailing around the Caribbean. Miami has built a brand-new 170,000-square-foot facility where the giant ship can dock, but not every port city has been so accommodating.
Venice residents recently voted to prevent huge cruise ships from docking in the lagoon. In an official referendum on June 19, 99 percent of Venetians said they wanted the ships to use alternative docking facilities. Residents in Venice have fought against the cruise-ship lobby for years, arguing that the vessels dwarf Venice's domes, towers and palazzi.