What's It Really Like Inside the President's Secret Bunker?
President Donald Trump reportedly spent part of his Friday night in the President's Bunker underneath the White House. According to two anonymous sources who spoke with Time, Trump spent about an hour in the protective space—which was apparently created as a precaution against terrorist attacks and other emergencies—as Black Lives Matter protests near the White House became more heated.
All throughout the past weekend, protests both peaceful and violent took place across the country, in response to the recent death of George Floyd, who was killed in police custody. On Sunday night, fires burned near the White House while police used tear gas to try and break up the crowd that was protesting in Lafayette Park, CBS News reported.
Many people on social media criticized Trump for hiding in the bunker amid the protests. But what's the protocol around the bunker, and what happens when a president is rushed there? And what, exactly, does the bunker have in terms of supplies and preparations for emergencies? While much of it is elusive to the public, here's what we know about the President's Secret Bunker.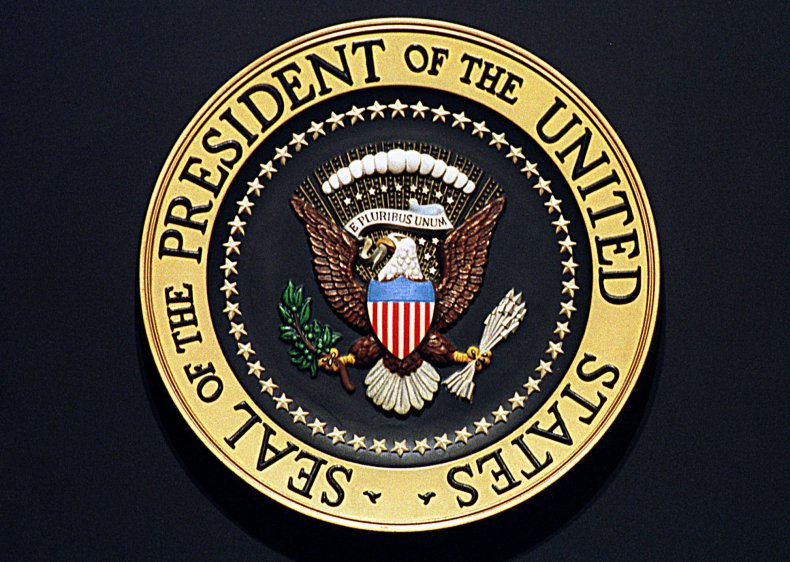 The formal name for the bunker is the Presidential Emergency Operations Center. It lies under the East Wing of the White House in case of an emergency. It appears that the bunker is really just a giant control center where the President can make decisions in the middle of a crisis without interruption.
Vice President Dick Cheney was whisked away to the Presidential Emergency Operations Center on 9/11, and was temporarily in charge of commands, according to the History Channel. Darling. Meanwhile, President George W. Bush was stuck on Air Force One with bad reception. (For a more thorough account of that day in the White House, check out the 2010 book 24 Hours Inside the President's Bunker, by retired Lieutenant Colonel Robert J. Darling.)
Photos from the National Archives, featured on Metro UK, offer a glimpse of the room in the aftermath of 9/11; it looks like a dark conference room with one large wooden table. The presidential seal seems to be one of the only decorations on the wall. It's not clear if the bunker has undergone any changes or remodeling in the years since.
Details about the bunker's ability to withstand attack are unknown, but it's assumed the bunker is protected in case of direct emergency.
The concept of the Presidential Bunker is not new to pop culture, even though it seems not too many presidents have needed to use the room. Films like X-Men: Days of Future Past, White House Down and Vice have all recreated the protected board room in the context of their own stories.
The White House never confirmed that Trump did take shelter on Friday night. "The White House does not comment on security protocols and decisions," White House spokesman Judd Deere told Metro UK.