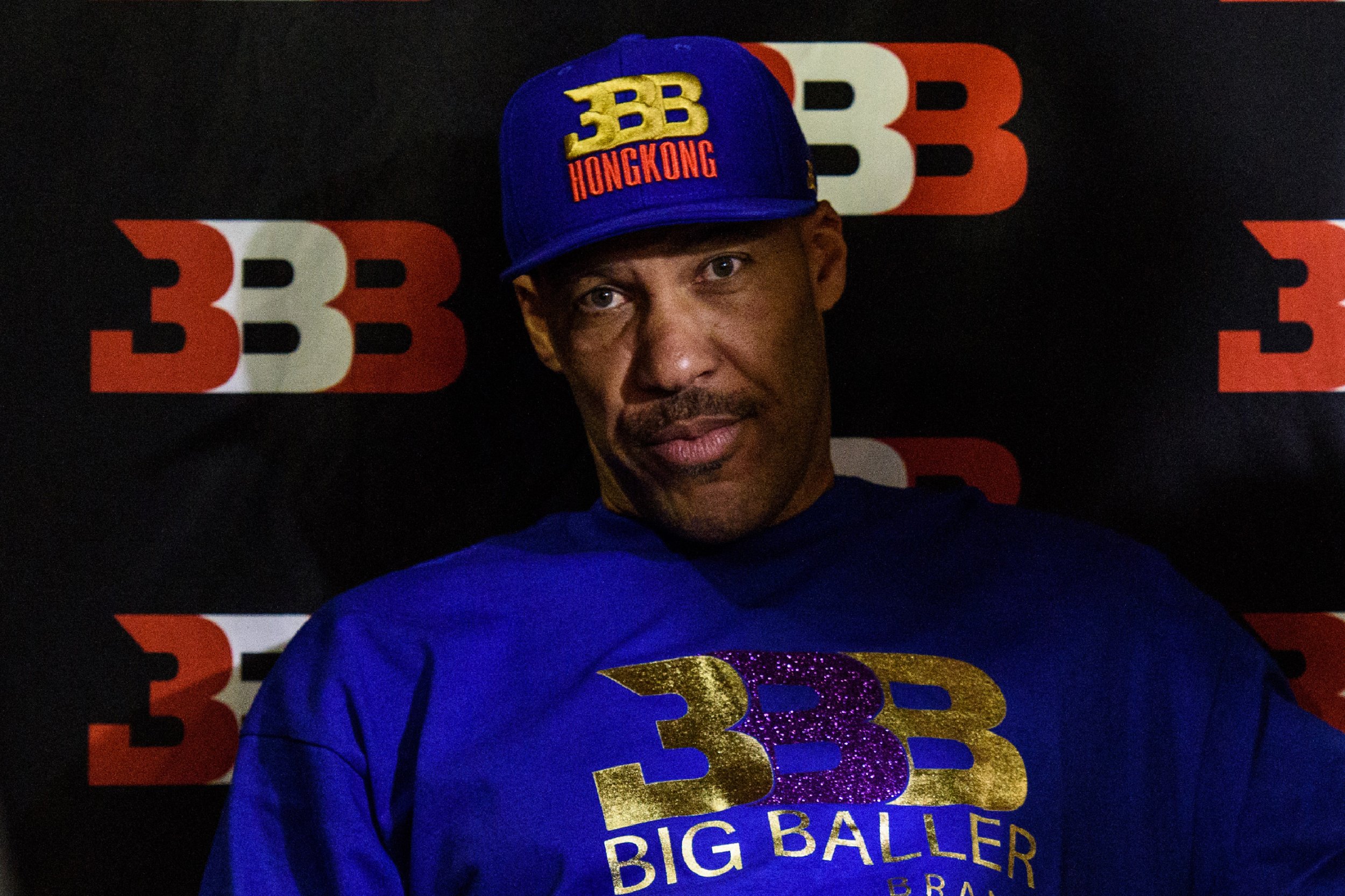 LaVar Ball is a walking—or, rather, strutting—headline, and that makes it nearly impossible to keep him out of the news entirely. But an ESPN report on Monday revealed the Los Angeles Lakers have apparently started to enforce a longstanding rule—a decision, it seems, aimed at keeping the father of rookie guard Lonzo Ball out of the headlines.
At the Staples Center in L.A., family and friends often wait for players after games. Media used to be permitted to interview these folks, but now it's forbidden for press to question guests of players. Given how outspoken Lonzo Ball's dad is, many around the arena have dubbed the regulation the "LaVar Ball rule," reported ESPN's Chris Haynes.
The organization, however, said the move had nothing to do with the brash basketball dad. A Lakers representative told ESPN that a policy preventing these interviews already existed. "There has been more media presence in that area than before," the team said. "That section is strictly for family and guests of players. It's a privacy concern."
That's some good spin from the team, and it provides good cover for silencing (for the moment) a loud, and oftentimes, dissenting voice. LaVar Ball has been a headache for the Lakers this season, from getting into a Twitter slap fight with President Trump to openly criticizing the Lakers' coaching staff. Last month, Ball told Bleacher Report that "they're trying to baby him a little bit," he said of his son Lonzo. "They're soft."
For his part, Lakers coach Luke Walton mostly brushed the criticism aside.
"I will say this, I think he's done a phenomenal job as a father with Lonzo, because Lonzo is a special young man—he's selfless, he's unselfish, his teammates love him, he cares about them, he plays the game the right way," Walton said last month, via the Los Angeles Times. "But we're not concerned with what parents think of how we're coaching the team. We're concerned with the team and what's best for our team, and how we can continue to get better."
You and I—and the Lakers—know, of course, that preventing media from approaching LaVar after games won't keep him out of the news entirely. But it seems like the franchise has decided to take a small available to them to keep any public tension between the Lakers and Lonzo's dad at a minimum.