When Freddie Highmore first enters the scene as his character in the thriller series Bates Motel, you'd never guess that such a sweet, shy boy demeanor would be capable of murder. (That is, so long as you've never seen Alfred Hitchcock's Psycho.) But over the course of five seasons—all of which are currently available for streaming on Netflix—viewers of Bates Motel come to understand not only how the young Norman Bates becomes a psychopathic killer, but also the role his charming yet manipulative mother, Norma (played by Vera Farmiga) plays in his violent evolution.
It's a show that's worth binging on a grey and cold winter day. However, you'll only have a limited amount of time to view it because Bates Motel, along with many other TV shows, is set to leave Netflix in February.
There are a number of movies on Netflix's last-call list next month, too. Family-friendly titles like Woody Woodpecker and Dolphin Tales 2 will disappear from the streaming network in February, as well as comedies like A Bad Mom's Christmas and Easy A.
If you've always wanted to watch Ray Liotta and Joe Pesci cause a ruckus in Martin Scorsese's Goodfellas (or if you're just craving yet another rewatch of the mob-movie classic), you've better get to it. That film is leaving Netflix in February, along with flicks like Basic Instinct, The Other Guys and Saving Mr. Banks.
Luckily, there's still some time to get through all these titles. Movies and shows won't start being removed from the platform until February 4 and some of them won't disappear until later in the month.
See everything scheduled to leave Netflix in February below.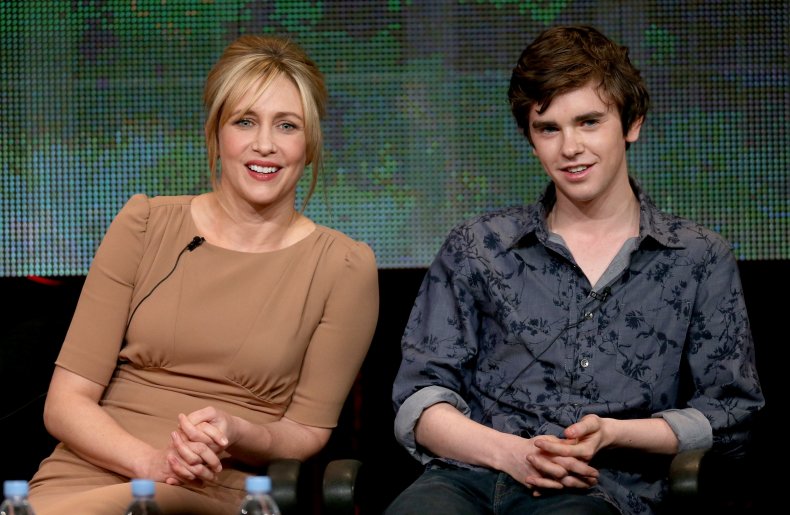 February 4
Erased
February 5
Lila & Eve
Woody Woodpecker
February 7
Don't Knock Twice
Swiped
February 10
A Bad Moms Christmas
February 11
The Other Guys
February 14
Alone in Berlin
Hostiles
February 16
Brave Miss World: Collection 1
February 19
Bates Motel, Seasons 1 through 5
February 20
A Haunted House
February 21
Trespass Against Us
February 24
Dolphin Tale 2
February 26
The Frozen Ground
February 28
A Walk to Remember
Basic Instinct
Easy A
The Gift
GoodFellas
Gran Torino
Haywire
LA 92
Little Nicky
My Little Pony Equestria Girls: Friendship Games
Retribution
Saving Mr. Banks
Sleepover