'Making A Murderer': The Evidence You Didn't See, Straight From Kathleen Zellner
Making A Murder Part 2 is edited with a focus on wrongful convictions attorney Kathleen Zellner's scientific experiments on the behalf of Steven Avery. The series covered everything from ballistics to DNA, with extensive points and reasons Avery could not have killed Teresa Halbach as the prosecution argued.
But Part 2 could only show so much in 10 episodes. Numerous experiments and pieces of possible evidence were left out of the Netflix docuseries, but Zellner opened up to Newsweek about some of the most incriminating things her team has discovered, and a few things that have been suspicious all along.
The Jury Verdict
In Steven Avery's trial, the jury took three days to deliberate. According to Zellner, this means a large discussion took place. She was told they were split on Avery's guilt and even considered acquitting him.
"This jury, given the defense even though they [only had one expert], they still almost won. They had the jury out three days. Most experienced criminal defense attorneys would think they won," she said.
Much of this theory can be assumed in the acquittal of Avery on the count of burning Halbach's body. The jury found Avery not guilty of disposing of Halbach's body in a burn pit on his property.
"They must have believed the bones were planted in the burn pit because they found him not guilty," Zellner said. "How do you explain that? Because that was a key part of the evidence against him."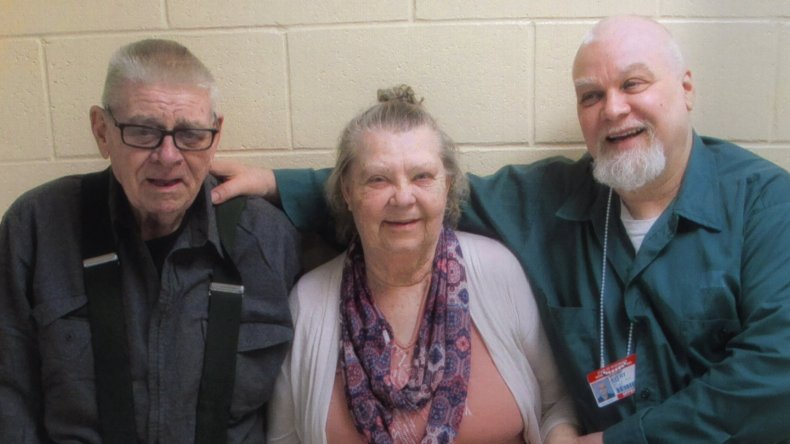 Bobby Dassey
Making A Murderer Part 2 vividly explains Zellner's theory that Bobby Dassey is the real killer. Select parts of her reasoning were left out of the series, like Dassey's claim he found a deer on the side of the road around the time of Halbach's murder, hung it from the ceiling in his garage, and noted it was dripping with blood. The Dassey garage was never luminoled or tested forensically in any way, including for DNA, Zellner explained.
Zellner also revealed Bobby Dassey had three scratches on his back photographed in November of 2005. He claimed the scratches were from his six-week-old Labrador retriever. Zellner's theory of Halbach's murder, which she presented with expert trials on Making A Murderer Part 2, claims Halbach was killed during a struggle while lying on her back. She explained the scratches may have come from self-defense.
Bobby Dassey's also jokingly referred to Halbach as Avery's girlfriend because of the amount of times she visited the property. Halbach visited the Avery property five times in the summer of 2005. Dassey was able to describe exactly what she was wearing after she died, which Zellner said is unusual.
"He describes her clothing in detail. How is an 18-year-old boy able to do that?" Zellner told Newsweek. "He's describing her jacket and the length of it and the colors of things. It's really unusual. I have four brothers, four younger brothers. They're not gonna be able — that's just so unusual that he was doing that."
The Bookcase
Zellner recreated the prosecution's story of Halbach's key being found on the floor of the Avery house. The prosecution claimed the key had fallen from the shelf of a bookcase and landed on the carpet nearby. Zellner's team was unable to make the key fall from the bookcase in any sequence.
This article has been updated to include Bobby Dassey's comment that Teresa Halbach was Steven Avery's "girlfriend."