What's in the Netflix Top 10 Right Now? Maybe Your New Favorite TV Show
Netflix continues to dominate the pop cultural conversation—so much so that the streaming service's weekly Top 10 must be reckoned with. If you want an idea of what everyone you know will be watching, talking about or talking about wanting to watch, just look at Netflix's Top 10, which highlights the most popular films, series and documentaries on the streamer.
This week, it's a mix of old and new: a few beloved television series, and some fresh additions you may not have heard of yet. If you're looking for a teen drama, a Los Angeles gang thriller or a perfect comedy, there's something waiting for you in the most-watched list.
Here's the Netflix Top 10, in order, and what each entry is all about.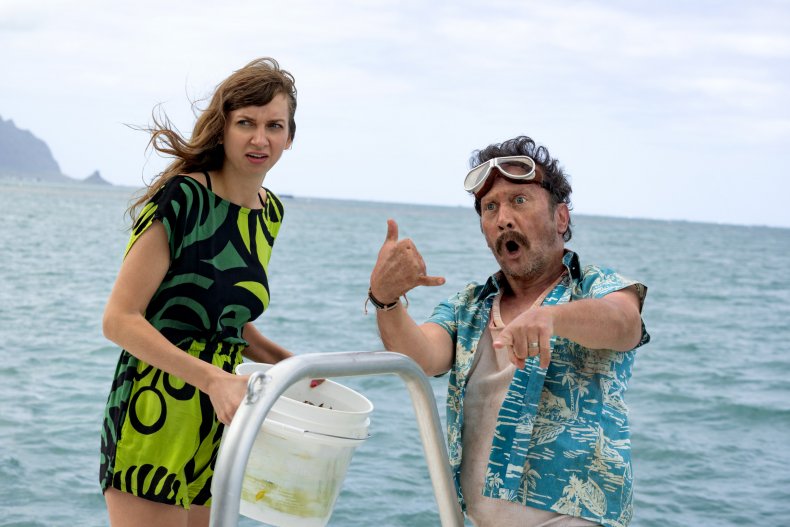 1. The Wrong Missy
This screwball comedy film leads Netflix's rankings with a throwback premise: When Tim (David Spade) accidentally invites "The Wrong Missy" on vacation, he's forced to spend time with a blind date he'd rather forget, instead of his dream girl.
2. Dead To Me
Season 2 of the popular dramedy—which stars Christina Applegate and Linda Cardellini—is back, and Netflix viewers are loving it already. Season 1 ended with a serious cliffhanger, so if you haven't seen the first season, you'll want to start there. But the new set of episodes follows Jen and Judy, unlikely friends, as they have to adjust to a wild, dramatic event.
3. Riverdale
This show isn't new: Riverdale has been airing since 2017 and has a super-dedicated fan base. Season 4 just made its way onto Netflix, which explains why it's standing in the Top 10. Well, that and viewers just can't seem to get enough of the teen drama that's equal parts spooky and romantic.
4. Outer Banks
This new Netflix series has been taking up space on social media in a handful of conversations. The plot gives way to a few things: a mystery, a show of friendship and an unmatched adventure. It's already being championed as one of the best shows of the year.
5. John Henry
Terry Crews and Ludacris star in this crime film. The plot follows a man who has long retired from a life of violence. His life is upended when he meets an immigrant girl who's in danger from a ruthless gang. While it's in the Netflix Top 10, some viewers don't seem to be loving it, according to Twitter.
6. Trial By Media
What happens when the media convicts a person before their trial even begins? Netflix's latest true crime docuseries examines a handful of court cases that may have been heavily influenced by the media's reporting surrounding the crimes.
7. Grey's Anatomy
Another long-lived classic rose to Netflix's Top 10 this week. Sixteen seasons of the blockbuster Shonda Rhimes drama are now streaming. If you've never seen the medical series, there's no better time to start it than when you're stuck at home for the foreseeable future.
8. Ozark
One of Netflix's most popular original series is holding strong on the big board. New episodes of Ozark arrived back in March, but the show remains a subject of fascination. The show follows a family on the run from a debt owed to a Mexican drug lord. For a more in-depth summary, head here.
9. Have A Good Trip: Adventures In Psychedelics
We're not advising you to trip on psychedelics during this lockdown, but we do recommend taking a look at Netflix's newest documentary. The series dives into recreations of psychedelic highs as your favorite celebrities recount their best (and worst) trips.
10. Hollywood
Another Netflix original series has been dominating the chatter online. Ryan Murphy's Hollywood is a reimagining of the movie industry's glory days. In this telling, Tinseltown learns the value of inclusivity much earlier than in our reality. For a vision of a different sort of Hollywood, look no further.