What's Next for Dallas Cowboys After They Finally Fire Jason Garrett? Big Names Swirling in Dallas
Dallas Cowboys owner Jerry Jones has probably made more big business decisions than most people can fathom. So when the Cowboys finally parted ways with longtime coach Jason Garrett on Sunday afternoon, the timing could have been meticulously planned.
The announcement that Dallas would not offer Garrett a new contract came minutes before halftime of the final wild card playoff game of the weekend—the Seattle Seahawks at the Philadelphia.
Why the timing? Had the Cowboys beaten the Eagles in Week 16, then Dallas likely would have been playing in that time slot on Sunday instead of making coaching decisions. Furthermore, it came after the New Orleans Saints lost to the Minnesota Vikings.
Why was the last one important? The head coaches of Minnesota (Mike Zimmer) and New Orleans (Sean Payton) both were assistant coaches in Dallas, and their time in with the Cowboys propelled them to head coaching jobs. And they've both been successful.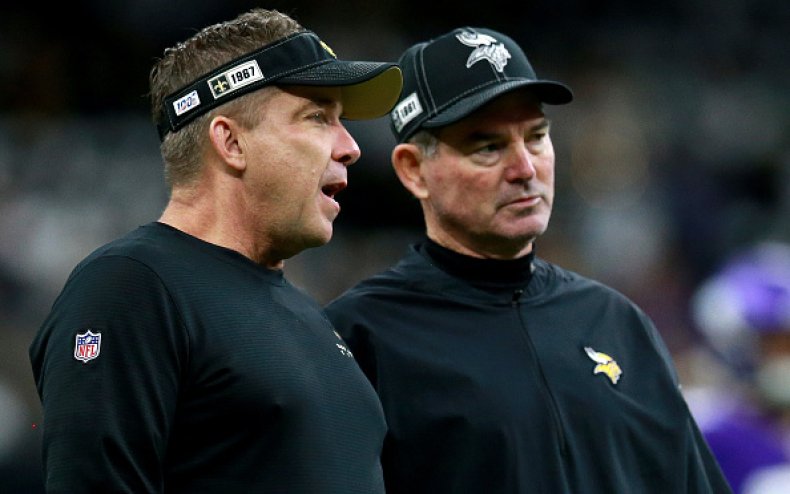 The Dallas Cowboys have already brought in former Cincinnati Bengals head coach Marvin Lewis and former Green Bay Packers coach Mike McCarthy for interviews. Other names that have swirled around the rumor mill are former college coach Urban Meyer, current University of Oklahoma coach Lincoln Riley and current Baylor University coach Matt Rhule.
Garrett won just three NFC East titles in 10 years as head coach of the Cowboys. His tenure was the second-longest in the organization, trailing only Tom Landry. Garrett's playoff record was 2-3 in his time with Dallas.
Jones bought the Dallas Cowboys in the late 1980's and quickly turned the team from a bottom feeder into a three-time Super Bowl champion in four years. However, that last championship came after the 1995 season, and Jones has lost patience—and years. Jones is 77 and he has built a roster that's probably talented enough to win a Super Bowl in today's game.
He just wants a coach that can produce something better than an 8-8 record.
Kevin Sherrington has covered sports in the Dallas-Fort Worth Metroplex in four decades now with The Dallas Morning News, and he's seen his fair share of Cowboys games and covered America's Team at its highs and lows. He believes Zimmer and Payton would be great fits in Dallas, despite having steady jobs at their current places of employment.
Sherrington said there's something to be said about coaches who have been there and done that in professional football.
"Relationships have become even more important to him because, at 77, his time may be running out," Sherrington wrote of Jerry Jones. "He's got a talented roster. Maybe Super Bowl-worthy. He doesn't have time to waste on a getting a college coach or NFL assistant up to speed. Probably accounts for the fact that the first two candidates to interview, Marvin Lewis and Mike McCarthy, are former head coaches. Jerry wants to win now."
Those are just two high-profile names that have made their way through the offices of Cowboys brass, and they probably won't be the last.
As for Payton, his contract with New Orleans goes through 2026. Zimmer's deal with Minnesota goes through 2020. Then there's a chance of making a trade of draft picks for coaches. It's been done before, and it worked out well.
The New England Patriots traded three picks to the New York Jets for a coach named Bill Belichick, who has won six Super Bowls in New England. The Tampa Bay Buccaneers traded picks to Oakland to get Jon Gruden, who won a title his first season in Florida.
"Payton no doubt would cost multiple firsts, and he might just be worth it," Sherrington wrote. "Once you get past Belichick, the Saints' coach is in the running for second-best in the league. He's creative, bold and he's won a Super Bowl. Also been ripped off on getting to one. He'd get the best out of Dak Prescott and the rest of the Cowboys' high-dollar offense."
Then there's Zimmer, who defeated Payton on Sunday, 26-20, in overtime. In New Orleans. Zimmer did it with Kirk Cousins at quarterback, a solid running game and a stingy defense.
Jones has a solid relationship with Zimmer, and he admires Zimmer's work.
"I don't have anyone—whether it be the NFL or other relationships that I have in other things outside the NFL—I have no one that stands any higher than Mike Zimmer," Jones said.
The Cowboys are also setup for a strong running game with Ezekiel Elliot.
Now as the playoffs whittle down and more coaches come available, the Cowboys could finally land their next coach.