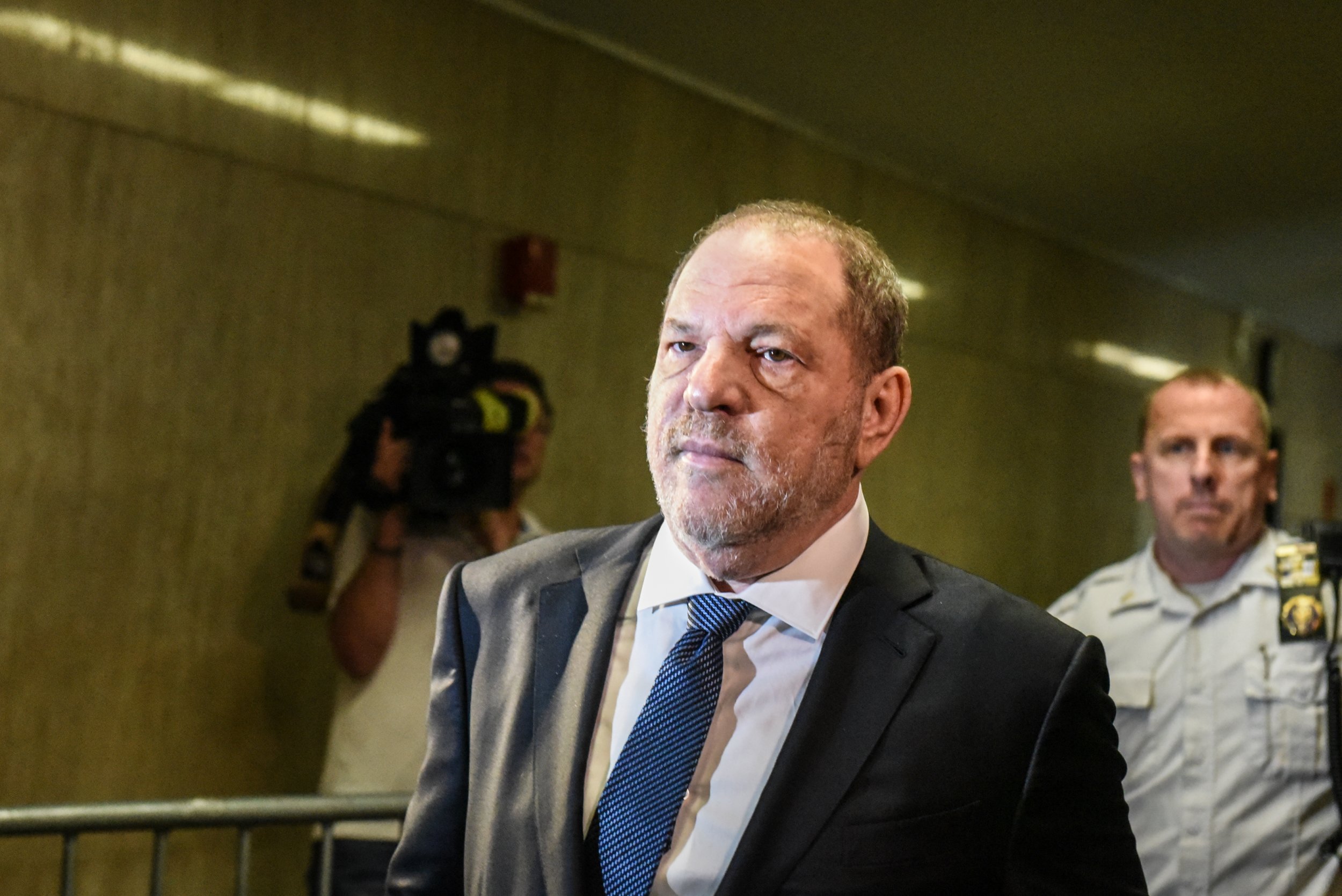 Harvey Weinstein and his former studio's board members reportedly reached a tentative deal to settle lawsuits from dozens of women who accused the disgraced movie mogul of sexual misconduct.
On Thursday, attorneys involved in negotiations told a federal bankruptcy court judge during a hearing in Wilmington, Delaware, that there had been a breakthrough in discussions regarding a settlement, The Associated Press reported.
"We now have an economic agreement in principle that is supported by the plaintiffs, the (New York attorney general's) office, the defendants and all of the insurers that, if approved, would provide significant compensation to victims, creditors and the estate and allow the parties to avoid years of costly, time-consuming and uncertain litigation on all sides," Adam Harris, legal representative for studio co-founder Bob Weinstein, said.
While Bob Weinstein said there was still "a lot of work" to do before any settlement could be finalized, he said he was "very optimistic."
While the value of the settlement was not revealed in court, sources told both the AP and The New York Times that it was worth $44 million.
More than 15 lawsuits have been filed against Weinstein detailing sexual assault and harassment allegations from at least 80 women, who alleged that Weinstein either raped them, performed a forcible sex act on them, touched them inappropriately, exposed himself to them or masturbated in front of them.
Will the Settlement Be Approved?
The $44 million settlement would cover many of the lawsuits, including a class action by alleged victims accusing Weinstein's film company of concerted efforts to conceal widespread abuse.
It would also settle a civil lawsuit brought forward by the New York attorney general accusing Weinstein's movie company of violating labor laws by allowing the alleged abuse and harassment to continue unchecked.
Even if all parties agree to the settlement, it would still need to be approved by the courts.
Will Weinstein Still Face Criminal Charges?
If the settlement is approved, it will not clear Weinstein of the criminal charges he still faces in New York for allegations of rape and performing a forcible sex act.
The trial for those charges is slated to begin in September.
Weinstein has repeatedly denied all allegations of any nonconsensual sex.
The widespread allegations against Weinstein, which were first reported in October 2017, ignited the #MeToo movement, which has seen women and men around the world speak out against sexual harassment and assault, and demand action from industry and government leaders.
Newsweek has contacted legal representatives for Weinstein, as well as the New York attorney general's office, for comment.