What's Next For Jedediah Bila After Fox and Friends Weekend?
Television host Jedediah Bila has announced she has left Fox News and has teased that her next career step will include a book that describes her experiences of motherhood.
The network announced on Friday that it had "mutually and amicably parted ways" with the Fox & Friends Weekend co-host.
On Monday, the network told Newsweek in a statement that contributor and FOX Nation host Rachel Campos-Duffy would be the new co-host of Fox & Friends Weekend starting on June 12.
Bila, 42, started her career as a teacher and worked as an academic at schools in New York City. She made the switch to television after she was asked to give commentary on politics, culture and education on outlets such as MSNBC, CNBC and Fox News.
She appeared regularly on the talk shows Outnumbered and The Five and in 2016 joined the ABC daytime talk show The View as a co-host where she got two Daytime Emmy nominations according to her website.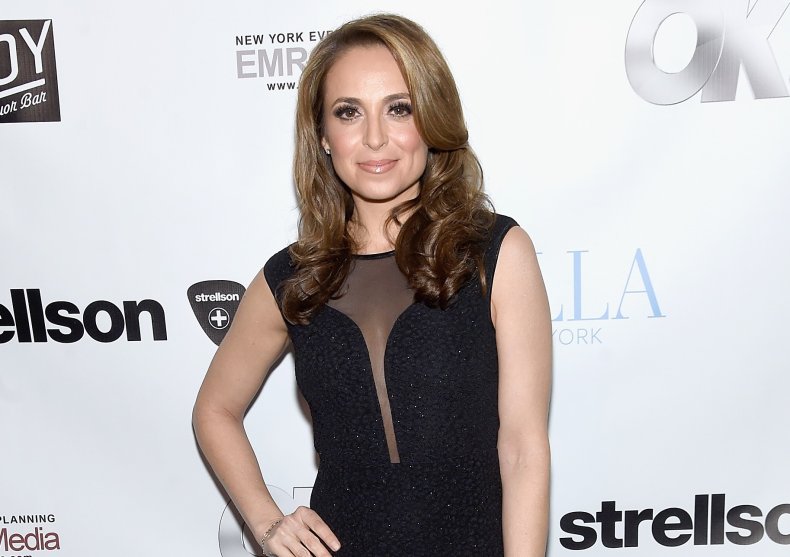 She rejoined Fox News as a contributor in 2018 and in 2019 was made a co-host for Fox & Friends Weekend.
She could be critical of Donald Trump and defended her Fox News colleague Chris Wallace against the former president's attacks, tweeting in April 2020 "enough with the 3rd-grade name calling."
In a statement on Friday, she paid tribute to her colleagues. "Thank you to the Fox News reporters, anchors, contributors, and producers who have been an absolute pleasure to work with these last few years," she said.
"To the viewers who supported me throughout my journey there — I'm deeply grateful for you and hopeful you'll join me on my next adventure. I'm really excited for what's to come," she added.
That next step will include a book called Dear Hartley, Letters to My Son, which is scheduled for release by Hachette for November 2021.
She has a one-and-half year old son, Hartley Luca, with her husband Jeremy Scher. After he was born in New York on November 15 2019, she told PEOPLE: "He is already the light of our lives and has the gentlest spirit. We are so filled with love for him."
In January 2020, she tweeted how her child had "taught me more about myself in 10 weeks than I learned in the decades before he was born."
With her upcoming book, she will be hoping to repeat the success of her first publication, called #DoNotDisturb: How I Ghosted My Cell Phone to Take Back My Life.
The book, which was published in 2018, describes the impact that technology and gadgets had on her personal relationships.
Update 5/25/21, 1:00 p.m. ET: This story was been updated with a statement from Fox News and to clarify Jedediah Bila was host of FOX & Friends Weekend.