Prince Andrew's rape lawsuit has finally caught up with him after weeks of failed attempts at service—meaning he must now respond to the allegations.
Virginia Giuffre looks set to drag Prince Andrew into court 20 years after court filings suggest he raped her in London and ten years after the scandal first broke in the British media.
The former Florida resident, who since moved to Australia, outlines grooming and abuse by Jeffrey Epstein and his former lover Ghislaine Maxwell when she was just 17 years old.
The lawsuit alleges she was flown to London to meet Queen Elizabeth II's son and made to have sex with him, fearing physical violence or death if she refused.
The allegations were made in a civil lawsuit against Prince Andrew in New York and a spokesperson for the duke told Newsweek he now accepts the case has been served.
He therefore officially has 21 days to respond to the allegations or the court will rule against him by default. However, he may be able to ask for an extension from Judge Lewis Kaplan.
The prince's lawyer, Andrew Brettler, told the court on September 13, he believed the lawsuit to be "baseless" and indicated the next battle may be over a historic case between Giuffre and Epstein.
The attorney argued Giuffre signed a settlement agreement excusing Andrew and others from liability.
The document referred to is currently sealed and a judge has denied a request from Alan Dershowitz to release it.
Judge Loretta A. Preska, sitting in Manhattan, ruled: "Mr. Dershowitz seeks this relief 'as a matter of professional ethics' to fulfill his 'professional obligation' to ensure that Ms. Giuffre cannot assert claims in another lawsuit that Mr. Dershowitz believes are barred based on his reading of a settlement agreement."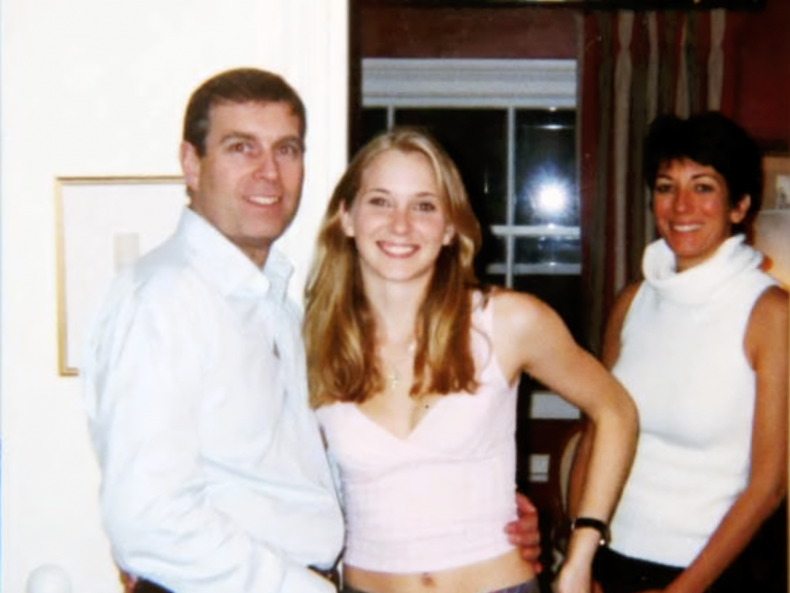 She added: "To the Court's knowledge, Mr. Dershowitz has not been commissioned as a roving ethics monitor. The Court notes, however, that parties who have standing here, for example, Ms. Giuffre and perhaps Prince Andrew, who has not been heard from, may seek to lift the protective order for valid reasons."
Preska said Prince Andrew is "likely to seek to obtain the settlement agreement" through his own lawsuit through a process called "discovery," where lawyers ask the opposing side to hand over documents relevant to the case.
Now that Prince Andrew has accepted service his team may ask Giuffre's lawyer, David Boies, for the agreement through Judge Kaplan.
In a September 13 hearing, Brettler, representing Andrew, said: "We believe however that this is a baseless, non-viable, and potentially unlawful lawsuit.
"There has been a settlement agreement that the plaintiff has entered into on a prior action that releases the Duke and others from any and all potential liability."
Boies told Judge Kaplan: "That is I think not a fair characterization of what has happened."
However, Giuffre withdrew a portion of her case against Dershowitz related to allegations of battery after he obtained the document, while continuing with the rest.
An August filing by Judge Preska read: "[Giuffre] has decided to voluntarily dismiss her battery claim."
She added: "The above-captioned action will continue to proceed with respect to all remaining claims and counterclaims, which are expressly preserved and not dismissed by this stipulation."