What Happens Next in President Trump's Impeachment Trial?
President Donald Trump's impeachment trial is heading toward the finish line as closing arguments in the case begin in the Senate on Monday.
Starting at 11 a.m. Eastern time, House impeachment managers and the president's defense team will make their final pitch to lawmakers as to why Trump should or shouldn't be convicted and removed from office. Each team will get two hours to present their case.
After the closing arguments, the Senate will resume its normal session to allow lawmakers the opportunity to give remarks about impeachment. It will be the first time that senators are allowed to speak on the floor since the trial began two weeks ago.
Lawmakers will have until Wednesday to give their speeches on the matter. After that, the Senate will hold the final vote to acquit or convict Trump starting at 4 p.m. Eastern time.
It is almost certain that Trump will be acquitted by the Senate. A two-thirds majority (67 votes) is needed to remove a sitting president. Republicans currently control the chamber by six seats. Democrats are nowhere near gaining the 20 Republican votes they'd need to remove Trump from the White House.
Democrats have charged that Trump abused his power by pressuring the Ukrainian government to investigate former Vice President Joe Biden and his son Hunter. Then, they say, the president obstructed Congress when it tried to investigate his misconduct. Trump has denied the charges and called the impeachment proceedings a "hoax."
The president's defense team, led by White House counsel Pat Cipollone, have argued that the articles of impeachment are invalid because they're not criminal offenses. They've also claimed that there was a lack of due process in the House's impeachment inquiry.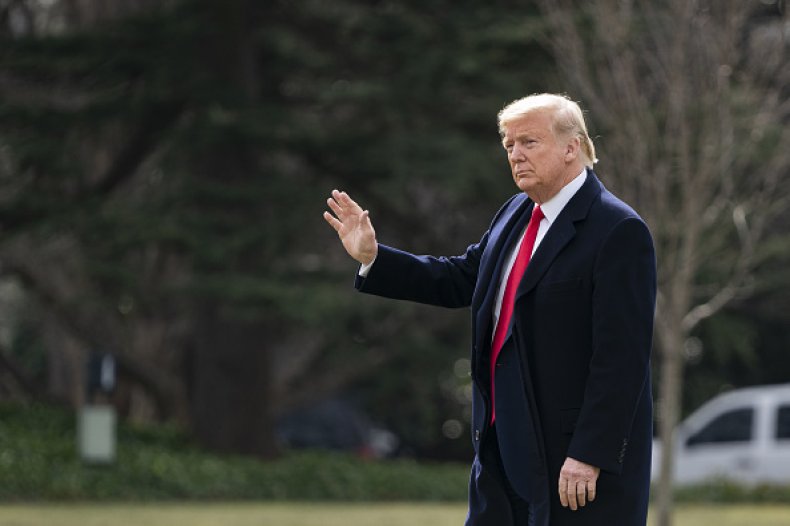 Trump echoed those arguments during his pre-Super Bowl interview with Fox News host Sean Hannity on Sunday. The president told Hannity that impeachment has "been a very, very unfair process" and that "it should never happen to another president."
The most recent polls on impeachment show that a majority of Americans think Trump abused power and obstructed Congress. But voters are still split (mostly along party lines) on whether he should be removed from office.
According to a NBC News/Wall Street Journal poll released Sunday, more than 50 percent of voters said Trump was guilty of the articles of impeachment against him. But only 46 percent said he should be convicted and removed from the presidency. Forty-nine percent of those polled said he should remain in office.
But the impeachment issue may not be over after the final vote on Wednesday. Representative Adam Schiff, the leading House impeachment manager, told CBS on Sunday that Democrats are considering issuing a subpoena to former national security adviser John Bolton. In the middle of the Senate trial, it was reported that Bolton's forthcoming book allege Trump linked U.S. military aid for Ukraine to political investigations into the Bidens.
"Whether it's in testimony before the House, or it's in his book, or it's in one form or another, the truth will come out," Schiff said.