What's Obama Up To Now? Planning a Chicago Presidential Center With a Sledding Hill and Playground, Apparently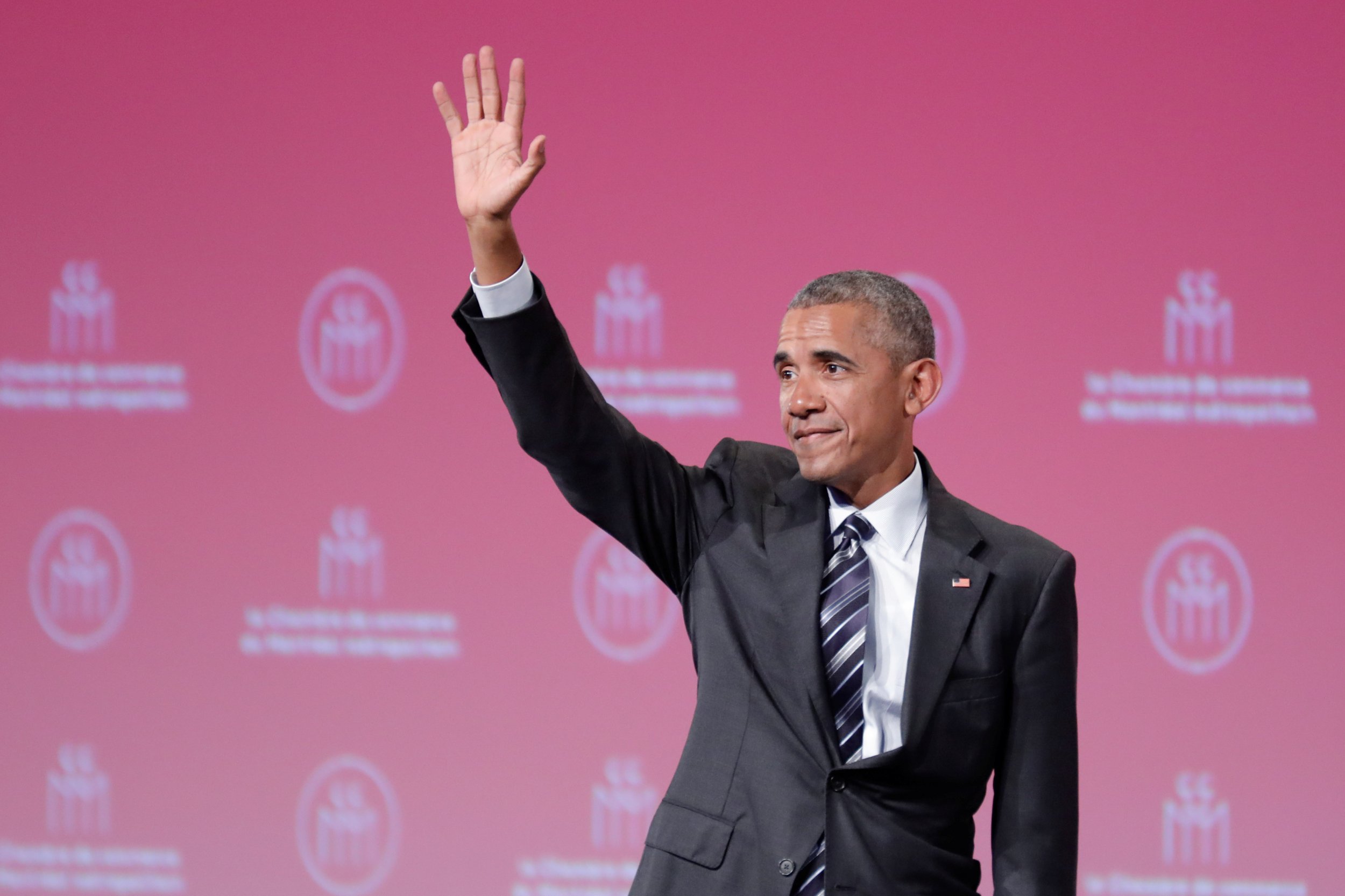 Former President Barack Obama has, for the most part, stayed out of the public eye as much as possible in the first few months after leaving the White House. A good portion of that time has been spent vacationing and seemingly relaxing, but perhaps he's also been focused on his planned presidential center in Chicago.
Further details on the center were reported this week by the Chicago Tribune, which spoke with the architect helping put the project together. There are ongoing talks between the folks working on the project and the city about closing a road that would make room for the planned "performance lawn along the park's lagoons, a playground resembling a ropes course and a steep sledding hill for Chicago winters," the Tribune reported. There also are plans for walking trails and community gardens.
The presidential center is expected to include both a museum and a library while Obama has envisioned it as a center for community activity on Chicago's South Side, according to the Associated Press. It's scheduled to be completed in 2021.
"It's not just a building. It's not just a park. Hopefully it's a hub where all of us can see a brighter future for the South Side," Obama said in May when the design plans were first revealed. The president said he envisioned the project not as a place where "kids are being dragged to for a field trip," or a monument to his tenure but rather a building that "looked forward, not backward, and would provide a place to train future leaders to make a change in their communities, countries and the world."
Obama also hoped the road, Cornell Drive, would indeed be shut down so families would feel safe bringing children.
"You can't have little kids playing right next to the road," he said. "You can't have sledding into the road."
The building is expected to be about 200,000 to 225,000 square feet. It's expected the center could cost from $500 million to $675 million to build. The plan is to construct the building with private money, which means Obama has some serious fundraising to do. Vacation time might just be up.