Former President Donald Trump is calling for General Mark Milley to be charged with treason if he secretly told his Chinese counterpart the U.S. had no plans to strike Beijing, a charge that could result in a death sentence.
Milley, the chairman of the Joint Chiefs of Staff, faces growing criticism from Republicans over allegations made in Peril, a new book by Bob Woodward and Robert Costa. The book alleges that Milley told General Li Zuocheng last October that he would give him a heads-up if the U.S. planned to attack China, saying, "I'm going to call you ahead of time. It's not going to be a surprise."
In a statement, Trump said that if Milley was dealing with a Chinese general "behind the president's back" and giving him assurances he would be informed of a pending attack, he would assume Milley would be charged with treason. Also, Trump told Newsmax that he's had "so many calls" saying Milley's behavior was treasonous.
Treason is a capital offense in the United States, and someone found guilty of committing it can be sentenced to death, according to the United States Code. Other punishments are imprisonment for at least five years and a fine of at least $10,000. Anyone charged with treason is also deemed incapable of holding office.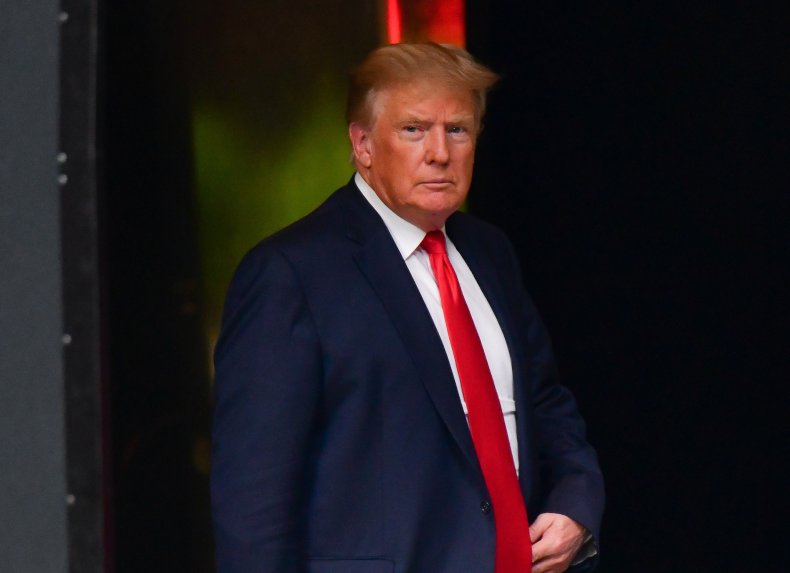 Milley has not been accused of any crime, and while Trump and some of his allies have advocated for a treason charge, the bulk of critics have called for him to resign or be court-martialed.
The general's alleged second call to Li occurred on January 8, two days after the riot at the U.S. Capitol. During that call, Milley reportedly told Li that America is "100 percent steady" and "everything's fine," although he added that "democracy can be sloppy sometimes."
The book also alleges that Milley was worried Trump would "go rogue," and CNN reported that the general told senior staff members that they "never know what a president's trigger point is." He also allegedly instructed Pentagon leaders to not take action on any Trump-ordered military strike, including a launch of nuclear weapons, without involving him in the decision process.
Although Trump has called for Milley to be tried for treason if the book's account is true, he said he doubts the validity of it. Trump called it "fake news" concocted by a "weak and ineffective general" and two authors who "write fiction, not fact." Trump also disputed any insinuation that he had considered attacking China.
"For the record, I never even thought of attacking China—and China knows that. The people that fabricated the story are sick and demented, and the people who print it are just as bad," Trump said. "In fact, I'm the only president in decades who didn't get the U.S. into a war—a well-known fact that is seldom reported."